---
Dean Finnerty
Wild Steelhead Initiative Manager
Dean is the Pacific Northwest Director for the Sportsmen's Conservation Project and manages the Wild Steelhead Initiative. Dean has been a staff member with Trout Unlimited since the summer of 2013. He comes from a 26-year career in Law Enforcement and has run his own family guide and outfitter business in Oregon since 1997. Dean is a lifelong outdoorsman and enjoys fly fishing, hunting, boating and spending time on the water and in the woods with his wife and five sons. Dean and his family live along the banks of the Umpqua River in SW Oregon.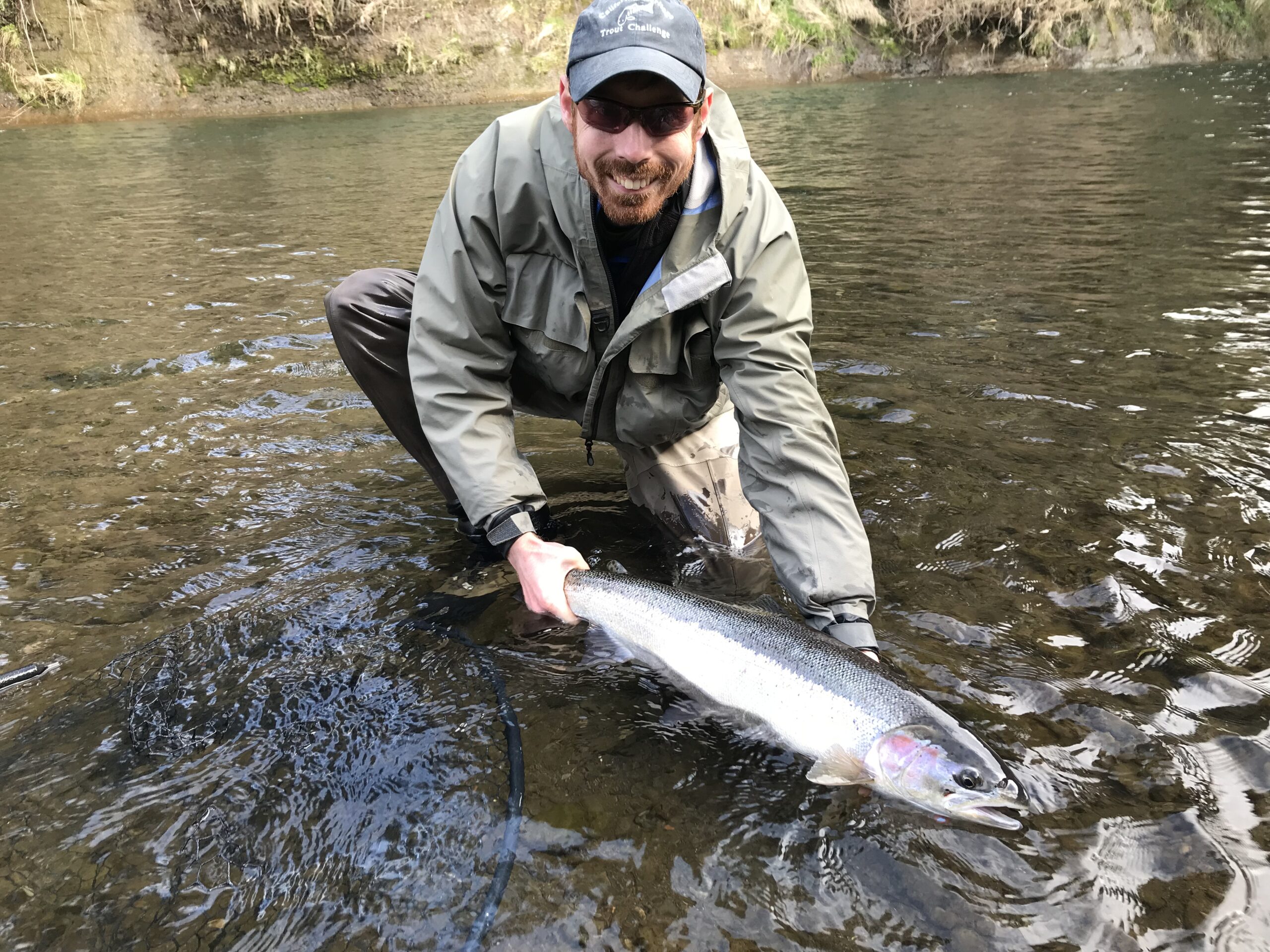 ---
Gary Marston
Wild Steelhead Initiative Science Advisor
Gary is the Science Advisor for Trout Unlimited's Wild Steelhead Initiative. Gary is a lifelong resident of the Pacific Northwest, with a deep passion for steelhead. He completed his master's degree at the University of Washington studying the ecological interactions between Rainbow Trout and Steelhead on the Olympic Peninsula. Before joining the Wild Steelhead Initiative, Gary spent 11 years working for the Washington Department of Fish and Wildlife, focusing on hatchery/wild interactions, steelhead marine survival patterns, life history diversity, and food web dynamics between juvenile steelhead and rainbow trout. Beyond steelhead, Gary is an avid fly angler and has been pursuing a quest to catch all the varieties of native trout and salmon in the United States (he's caught more than 50 so far). Gary lives in Olympia, Washington with his wife Alexis and daughter Valerie.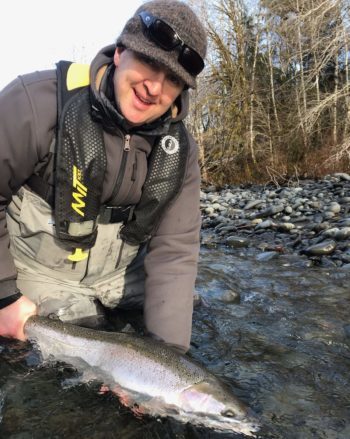 ---
Jonathan Stumpf
Washington Advocate
Jonathan is the Washington Advocate for the Wild Steelhead Initiative, working on advocacy, policy, and communications throughout the state, with an emphasis in Western Washington. Before joining Trout Unlimited's Wild Steelhead Initiative, he spent three years advocating for wild rivers and working on hydropower reform for American Rivers, a national river conservation organization. Prior to that, he spent three years managing advocacy campaigns and communication efforts for the Theodore Roosevelt Conservation Partnership. He also volunteered for 10 years on the board of directors for the Wild Steelhead Coalition, in the role of president for seven of those years. Growing up fishing and floating the high country trout streams and rivers of Colorado, he landed for a brief spell in Missoula, Montana for grad school, before finally settling in Seattle in 2008, where he was quickly seduced by the mystique of steelhead and the rivers of the Pacific Northwest. When he's unplugged, Jonathan is usually standing in a river with a fishing rod in hand and family in tow.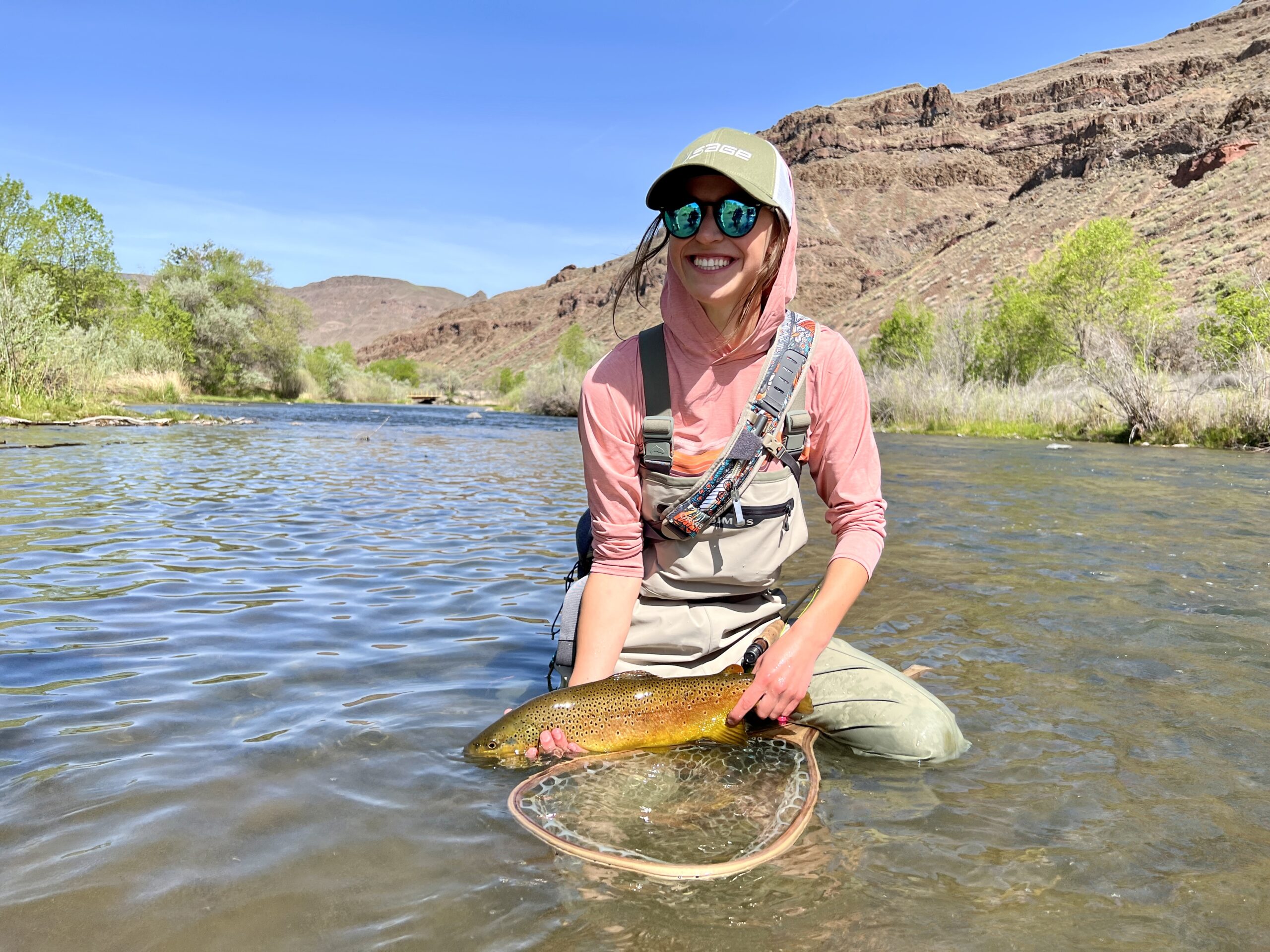 ---
sophia kaelke
Oregon engagement manager
Sophia is the Oregon Engagement Manger for Trout Unlimited. In addition to supporting communications and outreach work for Wild Steelheaders United, Sophia works on TU's Lower Snake River Dams campaign and on federal protections in Oregon, such as Wild and Scenic Rivers legislation. Sophia holds degrees in Environmental Studies and Business Administration from Gonzaga University. Before coming to TU, Sophia worked in Alaska for local and regional nonprofits and a U.S. Senate campaign. She is now living in Bend, Oregon where you can often find her fishing for redband trout or skiing in the Cascades.
---
Michael Gibson
Idaho Field CoordinatoR
Michael is the Idaho Field Coordinator for Trout Unlimited's Sportsmen Conservation Project. In addition to advocating for wild steelhead with state agencies, Michael works on a number of landscape campaigns in Idaho steelhead country including the High Divide Planning effort in Central Idaho, the Payette Forest Coalition and the Governor's Roadless Commission. He also advocates for trout, water and public lands in the Idaho State Legislature. Michael holds a BA in Zoology from the University of Montana. He lives in Boise with his wife Elizabeth, his bird dog Zeb and a schnauzer named Pepper.
---
Eric Crawford
NORTH IDAHO FIELD COORDINATOR
Born in northeastern Pennsylvania and cutting his teeth on whitetail deer and the brook trout streams of that region, Eric developed a deep appreciation for all things wild. With a stint in the Adirondack Mountains of upstate New York for college and a return to Pennsylvania, Eric earned a degree in Fisheries Biology. For the last twenty years Eric has worked as a Conservation Officer in Idaho before coming to Trout Unlimited. With a diversity of experiences as a Conservation Officer from apprehending mulit violation poachers to everyday interactions with sportsman Eric brings a deep appreciation and passion for fish and wildlife and TU's mission. As the North Idaho Field Coordinator Eric works on issues affecting salmon and steelhead in Idaho including the four lower Snake River dams. No matter the time of year you'll likely find Eric on the Snake or Clearwater chasing a variety of opportunities or on public lands pursuing big game.
---
Sam Davidson
California and Nevada Communications Director
Sam directs TU's communications, public relations and brand management in California and Oregon and is one of several staff who support TU's Wild Steelhead Initiative. Sam hired on with TU in 2003 and was the first communications director for the Western Water Project. Sam came back to California in 2006 as TU's California Field Director, working primarily on public lands issues. In 2013 he became the California Communications Director. Prior to working for TU Sam was a policy and communications consultant, and executive director and senior policy analyst for The Access Fund, a climbers' advocacy group.
---
Mark Hieronymus
Alaska Science Coordinator
Mark a self-admitted "fish nerd," came to Alaska in 1988 as a seasonal worker on a Bering Sea Pollock processor and has since fully immersed himself in the incredible sportfishing opportunities afforded across the state and particularly the Southeast region, where he now resides. He eventually turned this experience into a vocation – Mark has held an AK sportfish guiding license since 2004. After selling a processing business in 2011, he has spent his summers guiding fly anglers from across the globe, sharing with them the fishy goodness of Southeast Alaska's Tongass National Forest. Mark attended Sheldon Jackson College in Sitka, Alaska, graduating summa cum laude with both an A.S. in Seafood Technology and a B.S. in Aquatic Resources, with emphasis on Fisheries Science and Aquaculture. Hieronymus has worked with and for Trout Unlimited since 2011 on Tongass conservation issues as the Sportfish Outreach Coordinator. Mark works out of Juneau, AK where he, according to his Instagram feed, spends his coffee breaks staring at pictures of fish.
We steelheaders share a common vision of the future of wild steelhead and know what has to be done to bring them back. Together, we can make that vision a reality. With millions of dollars, countless staff and volunteer hours invested in restoring wild steelhead habitat, Trout Unlimited has launched the Wild Steelhead Initiative to make sure those investments (along with the efforts of countless other organizations) pay dividends. For more information please visit tu.org.