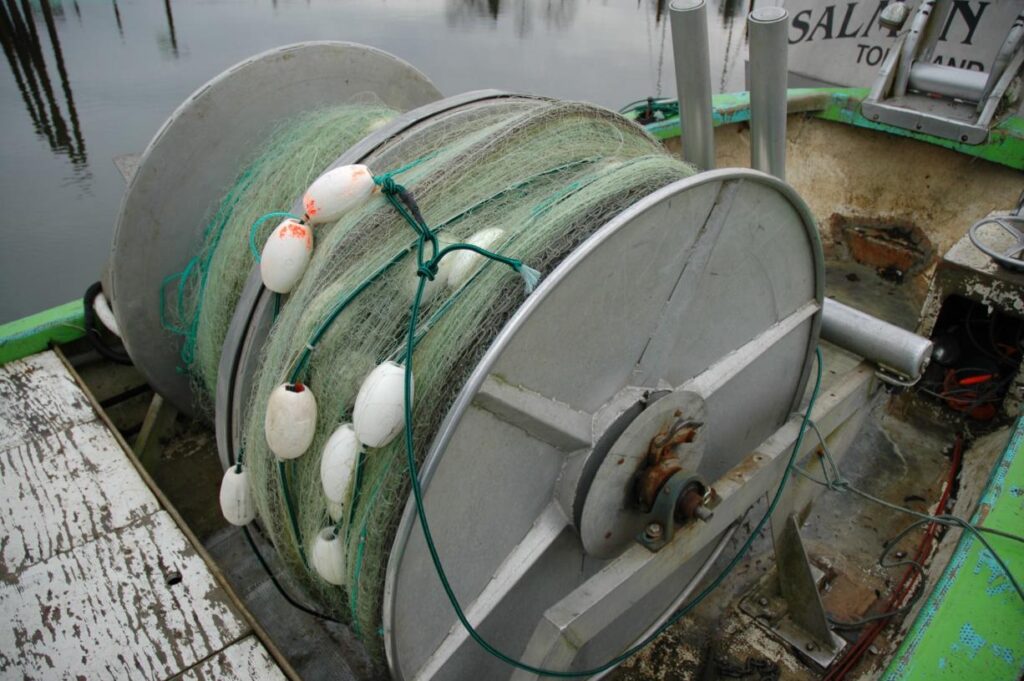 A new bipartisan bill in the Washington Legislature would ensure more steelhead and salmon reach their spawning grounds
Kicking off the start of the 2023 Washington Legislative session, Senator Van De Wege (D-24) has introduced a new piece of legislation at the request of Governor Inslee that would permanently remove non-tribal commercial gillnet fisheries from the Washington side of the Lower Columbia River. By substantially reducing the bycatch impacts of these indiscriminate fisheries, this legal effort has the potential to be a huge boost for struggling populations of wild steelhead and salmon throughout the Columbia-Snake Watershed, especially wild B-run steelhead and Spring Chinook, both of which are hovering at all-time low returns and at risk of extinction in many spawning tributaries. The legislation is co-sponsored by a bipartisan group of legislators.
Commercial gillnet fisheries had been removed from the mainstem Columbia before. In 2016, they were shifted to side channels to target hatchery salmon returns and reduce bycatch of wild steelhead and salmon migrating through the Columbia mainstem. In 2020, at the urging of the commercial fishing fleet, the Washington Fish and Wildlife Commission voted in favor to allow gillnets to move back into the mainstem below Bonneville Dam.
Since then, Wild Steelheaders United, Washington Council of Trout Unlimited, and our partners have been working to correct this mistake.
We have supported efforts to buyback commercial fishing licenses, and last year the Washington legislature committed $14.4 million dollars to reduce the size of the gillnet fleet and give license holders a generous off-ramp to leave the fishery. This new legislation from Governor Inslee moves the needle even further by clearing the way completely for migrating fish.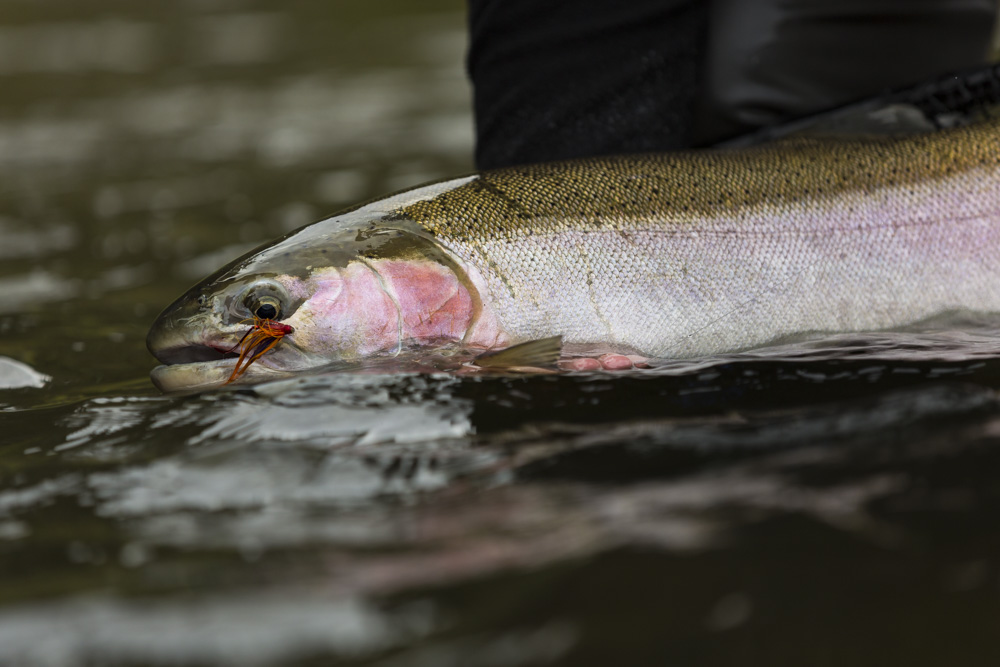 It is important to understand key details in this legislation:
First, this proposed legislation only applies to commercial, non-tribal fisheries using gillnets on the Washington side of the mainstem of the lower Columbia River. Though fishery allocations are managed concurrently with Oregon, this rule doesn't change the status of Oregon's gillnet commercial fisheries in any way. Also, absolutely no fishery governed by tribal co-managers is impacted at all anywhere in Washington state waters. In Washington's waters, tribal fisheries are strictly protected by the Boldt Decision and this law doesn't change that in any way.
Second, this proposal doesn't close the fishery or put gillnetters out of business. Those operators who declined to take the buyback opportunity last year and opted to keep fishing simply won't be allowed to fish with gillnets in the mainstem of the lower river. They will be shifted back into side channels where they will have ample opportunity to target hatchery salmon, as they had done for many years previously.
Third, to benefit the recovery of endangered and struggling wild steelhead and salmon, the fish protected from bycatch with this legislation must be allowed to increase escapement and wild fish conservation. The goal must be to allow more wild fish to successfully reach their home spawning grounds and rebuild their populations. This element is critical, as the result of commercial fishing reform must be to give our critically endangered wild Columbia River steelhead and salmon populations the best chance of survival.
---
Ultimately, sustainable commercial salmon fisheries in the Columbia River would evolve to selective fisheries that would allow the targeted harvest of hatchery fish while avoiding any bycatch of wild fish. Great work is being done to advance these systems. By greatly reducing bycatch from the lower Columbia commercial, non-tribal gillnet fleet, this legislation is a crucial step in the right direction.
We thank Governor Inslee for this important effort to protect and recover wild salmon and steelhead and his past investments and support for the gillnet license buyback program.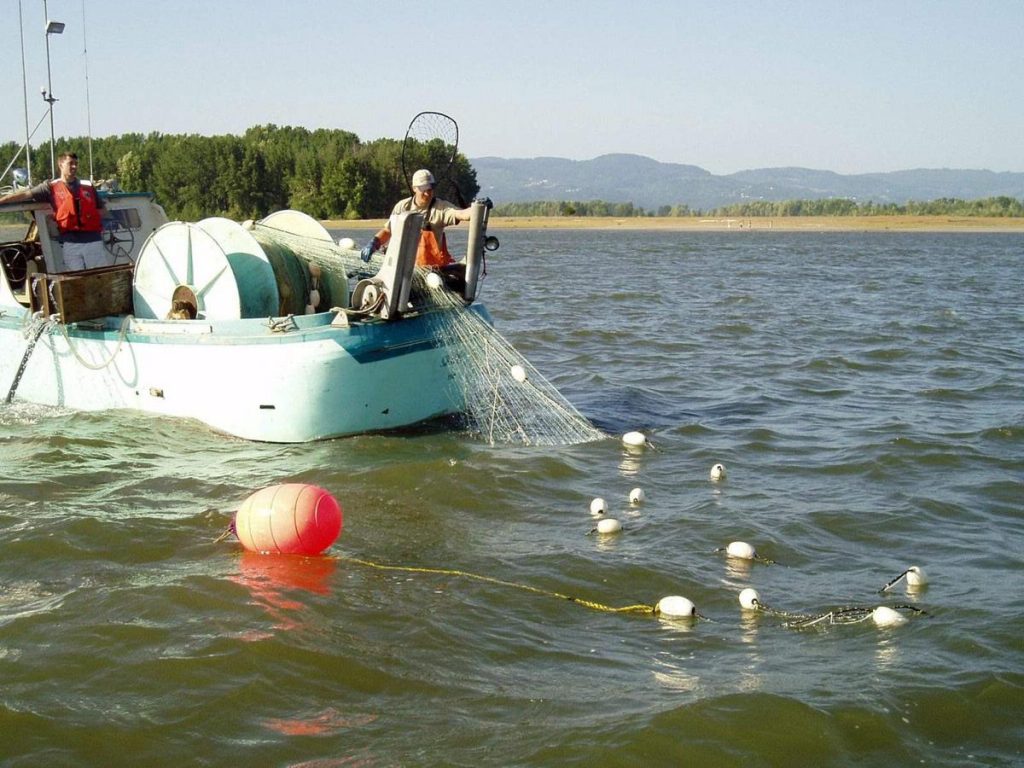 Stay tuned for more information as this proposal moves through the Washington legislature. We know from past experience that any effort to reduce bycatch from commercial gillnets often faces stiff opposition. Advocates will need to be ready to speak to their representatives to let them know these protections are critical to recovering the basin's wild steelhead and salmon and should be supported. 
In the meantime, we will provide an additional preview of the 2023 Washington State legislative session early next week.
If you're interested in meeting with your local state legislators and letting them know you support this legislation, please considering joining us in Olympia on February 7 for our first ever Advocacy Day. Learn more and register here.