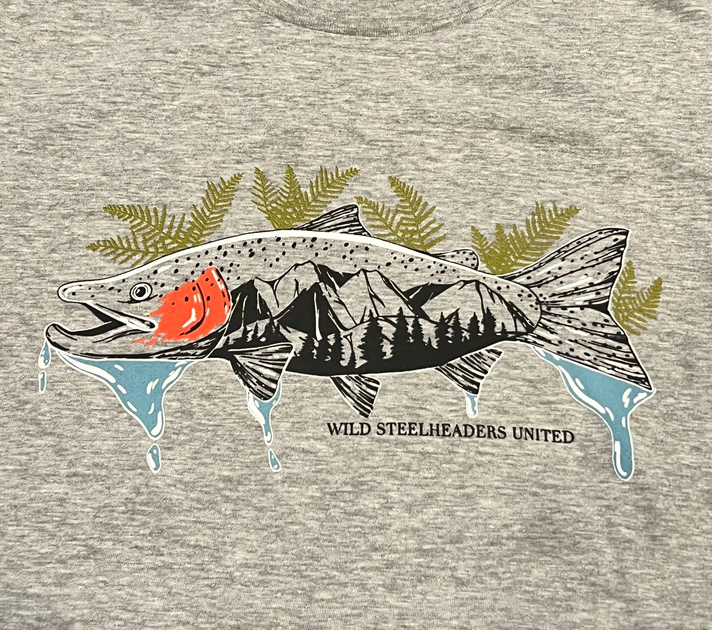 Part of what contributes to our successes for wild steelhead and honestly makes our jobs enjoyable, is the variety of people we get work with while advocating for our favorite fish. So last year, when we were approached by the team from the outdoor clothing brand Wise River about doing a limited-edition tee-shirt collaboration, with the incredible artist Piper Nunn, we knew this was going to be a good fit.
On this Earth Day 2022, we're excited to release the limited edition Wild Steelheaders Tee. 100% of the proceeds from these products will be devoted to helping us continue to execute on our work to rebuild wild steelhead stocks across their native range while working to support sustainable fisheries.
Wise River is a brand that aligns with our values here at Wild Steelheaders United. They make outdoor gear that's kind to the outdoors. Their mission is to create positive impact in the apparel industry for anglers and outdoor enthusiasts alike by using earth friendly materials, while supporting conservation-oriented organizations that fight to protect our precious and invaluable natural resources.
And we couldn't be more excited about artist Piper Nunn providing the design for this project. In addition to her art, she is just a few short weeks away from earning her degree in Fisheries Biology (congrats Piper!), a passion that was actually inspired by her connection to wild steelhead in Alaska's Tongass National Forest. Piper draws inspiration from the beauty of the natural world around us, and uses her art to encourage us to develop a deeper connection to it. She did exactly that with this design, in which she incorporated distinct steelhead characteristics, while bringing it all together by adding key elements of their natural environment.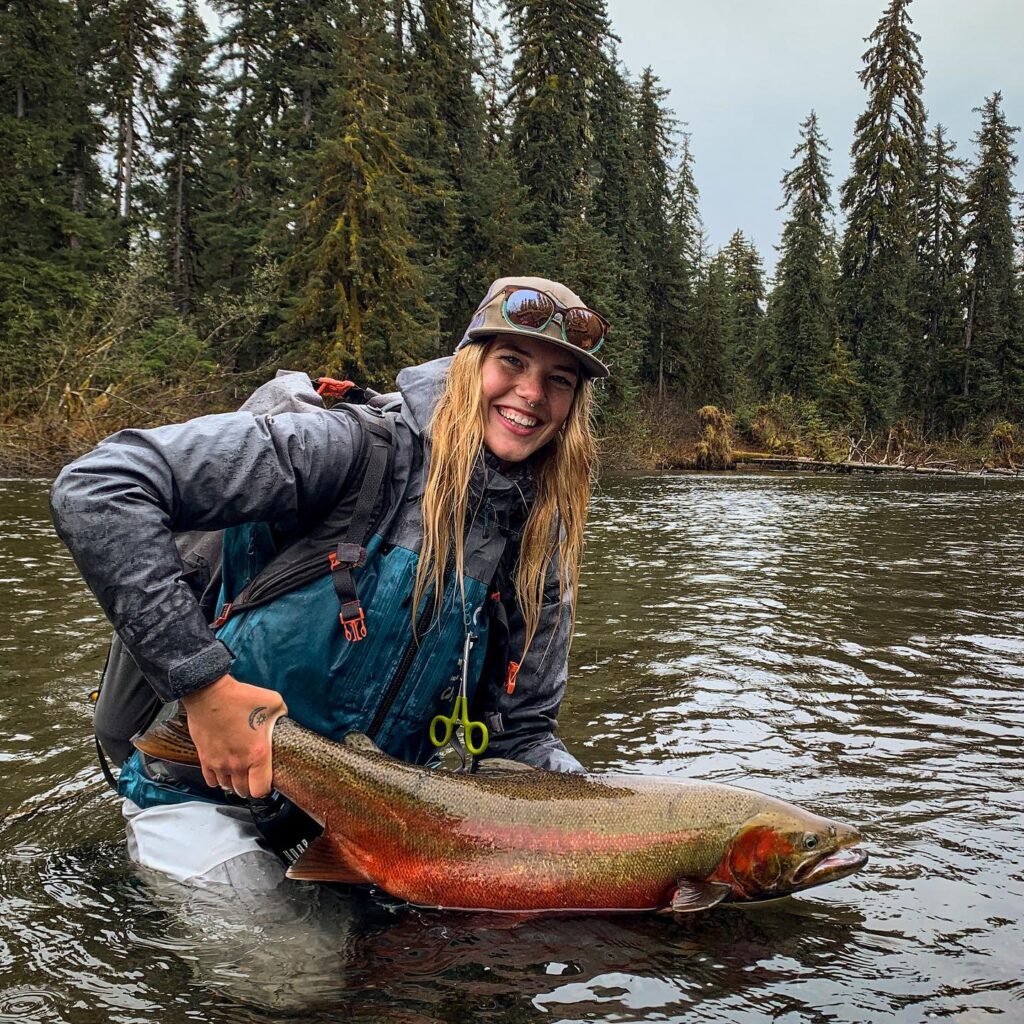 Celebrate Earth Day in style, while also knowing that you are helping to support Wild Steelheaders in ensuring sustainable populations of wild steelhead for our future. Head over to Wise River to grab your Wild Steelheader Tee now!