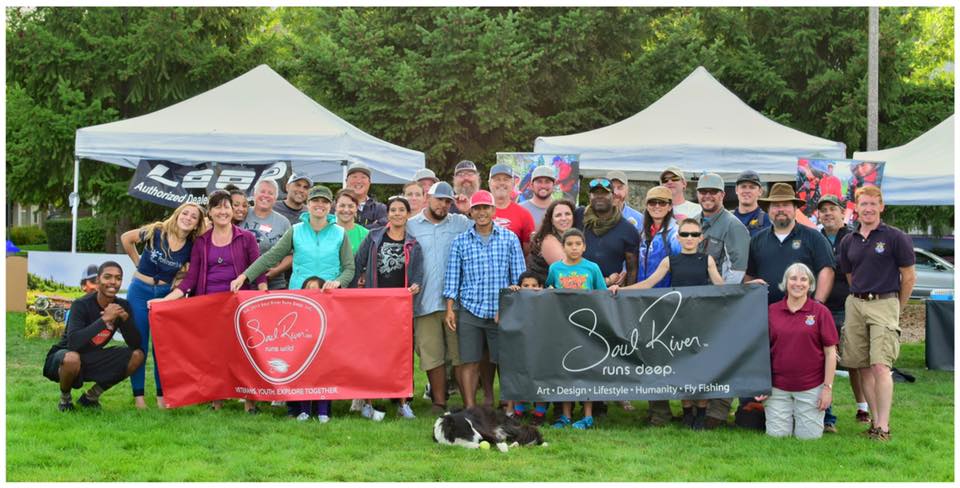 Wild Steelheaders United was established to educate and mobilize wild steelhead advocates to help restore and protect wild steelhead populations across their native range in North America. Our formula for success is based on bringing people, businesses and communities together to advocate for improved science, habitat, policy and fishery management so that future generations will have healthy, fishable, harvestable wild steelhead rivers from Alaska to Idaho to southern California.
We have imagined that anyone who cares about conserving and restoring wild steelhead is welcome at Wild Steelheaders United, regardless of gender, ethnicity, or political affiliation.
However, the current unrest and anger roiling our country over the racism, inequality and injustice which continue to be experienced by people of color have made it clear that it is impossible for Wild Steelheaders United to be successful in our mission without acknowledging that people of color are vastly underrepresented in and have been systematically excluded or ostracized from the conservation and outdoor recreation communities—and that we have not done enough to change that fact.
We can, and must, do better. We want the conservation solutions we work for to be durable and to reflect the values and perspectives of all the communities that inhabit steelhead country and whose lives are enriched by the experiences we cherish as steelhead anglers.
An uncomfortable truth is that steelhead angling, and engaging in conservation groups and work, is uncomfortable and even unsafe for people of color. This is unacceptable. We must reach out to diverse communities and make steelheading and conservation activities accessible and safe for all.
It was wrong to wait until now to implement these changes, but we're not waiting any longer.
Out of respect for the wrongful deaths of George Floyd, Breonna Taylor, Ahmaud Arbery and many other Afirican Americans, and the voices and activism related to racial inequity in our country that have been raised over the past two weeks, Wild Steelheaders United postponed our Snake River Week last Tuesday. But we recognize that postponing plans and posting on social media means nothing if our commitment to diversity, equity and inclusion does not permeate our actions moving forward.
We acknowledge that we as an organization, and as individuals, have so much to learn and accept that for the time being, our best course of action is to start by listening and learning.
Thankfully, we have incredible friends who are speaking now and from whom we can learn a great deal. One of these is our friend and colleague Chad Brown, Navy veteran and CEO of Soul River, Inc. We have deep respect, and are grateful, for Chad and his pioneering efforts to get urban youth into the outdoors with the help of armed services veterans. Chad shared a post earlier this week on the murder of George Floyd that was republished by Hatch Magazine. It is a powerful, eye-opening read.
Another compelling voice on these issues is Joshua Crumpton of Spoke Hollow Outfitters. Joshua is the founder of a hunting and fishing guide service in the heart of Texas. Last week, Joshua shared his perspective on being a minority in the outdoor community on the TU blog.
Please give Chad and Josh's posts a read or a listen. We invite you also to visit TU's site for equity practice resources here. Finally, we hope you'll join us in making steelheading and Wild Steelheaders United a more inclusive and welcoming experience for people of all races and walks of life—and we welcome your suggestions about how best to do this.