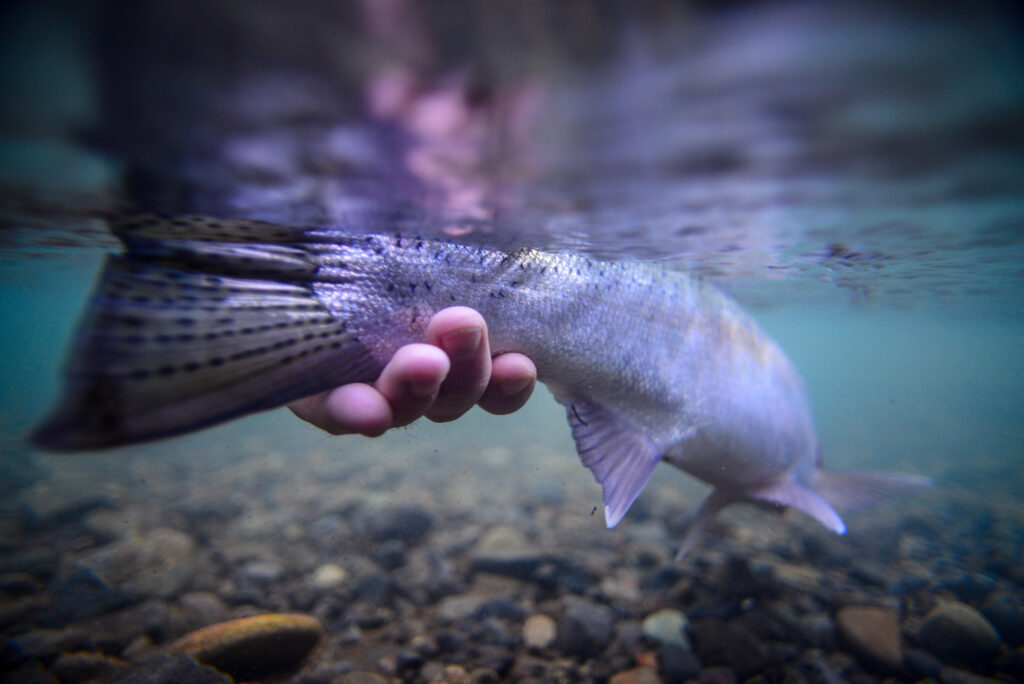 On February 1st, the Oregon legislature commenced a "short session" that will continue into early March (in odd-numbered years, the legislature conducts "long sessions" that last approximately 5 months). TU is tracking a variety of bills during the 2022 short session that relate to wild steelhead issues.
These are: the Private Forest Accord, which would update environmental safeguards applicable to logging on private lands under the Oregon Forest Practices Act; an Elliott State Research Forest bill that would create a new framework for continued public ownership and management of the Elliott State Forest in southwestern Oregon; a conservation-oriented package of water legislation, and a bill to increase enforcement of Oregon water laws; and several other bills touching on fish and wildlife issues.
Here's the download on these bills, and how you can help TU make sure they improve wild steelhead conservation.
Private Forest Accords
In 2019, environmental and timber groups filed competing ballot measures regarding forest laws applicable to private timberlands. In response, Governor Brown invited these stakeholders to negotiate an amicable resolution. The parties reached an agreement in early 2020, documented in a "Memorandum of Understanding" (MOU) signed by 26 representatives of the conservation and timber communities. The MOU provided that its cooperating parties would pursue mediation regarding a Habitat Conservation Plan (HCP) and new legislative requirements for logging on private land.
Shortly thereafter, the Oregon legislature passed Senate Bill 1602, which required – and funded – a mediation to carry out the MOU (in addition to enacting new helicopter pesticide spraying buffers for certain streams as of January 2021).
TU's Oregon director, Chrysten Rivard, played a valuable role in that process (commonly referred to as the Private Forest Accord, or PFA). On October 30, 2021, the PFA parties signed an agreement proposing updated environmental protections that would apply to more than 10 million acres of private forestlands.
During the 2022 short session, the Oregon legislature will consider landmark legislation that would update the Oregon Forest Practices Act by adding new environmental protections agreed to in the Private Forest Accord process. The next step is for the Oregon legislature to pass legislation that carries out the October 30, 2021 PFA.
That package is comprised of: (1) significant environmental protection updates to the Oregon Forest Practices Act per Senate Bill 1501, (2) a tax credit for certain small forestland owners pursuant to Senate Bill 1502, and (3) a harvest tax that will fund certain environmental mitigation per House Bill 4055.
In recent years, Oregon's requirements for timber harvest on private land have lagged behind the standards applicable in California and Washington. If the legislature is successful in passing these bills, we can look forward to strengthened environmental protection measures on private forestlands in Oregon, including increased riparian buffers for streams (with or without fish presence), added protections against erosion of steep slopes in logging areas, and a new system of cataloguing – and then completing – road/stream crossing and fish passage improvement projects to benefit aquatic species and water quality. TU supports the Private Forest Accord legislation.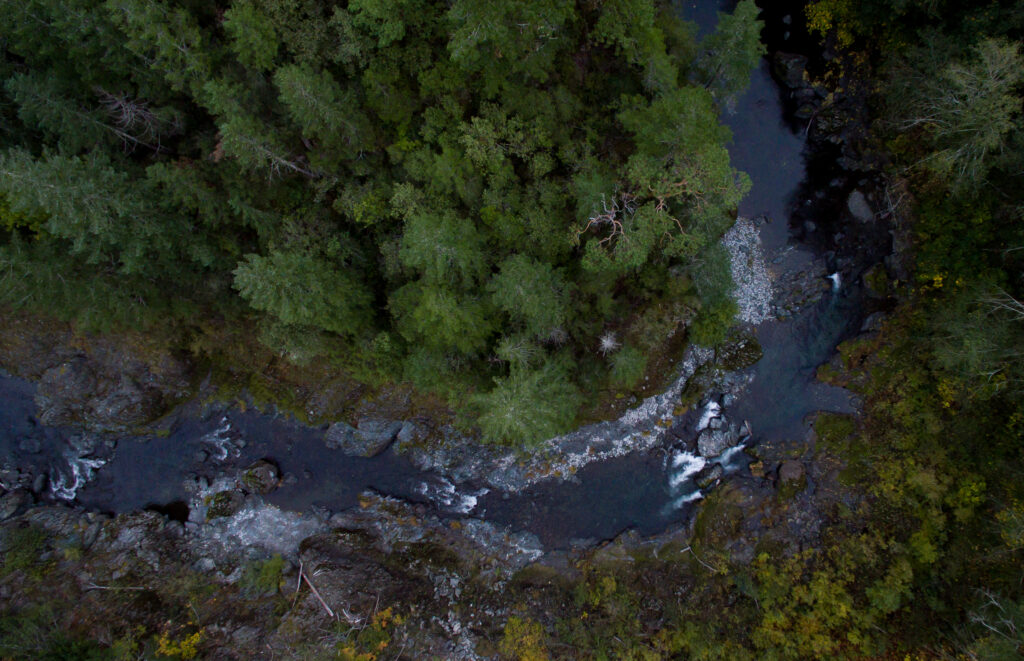 Elliott State Research Forest
This year, the Oregon legislature will also consider a bill concerning the Elliott State Forest, specifically regarding establishment of a public agency to administer the newly-designated "Elliott State Research Forest" (ESRF).
The Elliott State Forest is located in southwestern Oregon between the Umpqua and the Millicoma Rivers. Numerous steelhead streams arise within its boundaries. The forest was established in 1930 to generate revenue for the Common Schools Fund under the management of Oregon's Department of State Lands (see DSL: Exploring an Elliott State Forest), but the state has struggled with how to meet that mandate in recent years.
In 2020, DSL and Oregon State University (see OSU: Elliott State Forest) approved a proposal to re-structure the Elliott as a world-class research forest to be owned by OSU. The research forest model would take a novel approach to classifying watersheds of the ESRF for different management methodologies and would include conservation reserve status for significant acreage of the ESRF that provides high-quality fish habitat.
However, after OSU expressed concerns in 2021 about the financial risk involved in assuming those obligations, stakeholders started exploring other ownership opportunities for the resource.
Senate Bill 1546 would establish the "Elliott State Research Forest Authority" agency, set forth the framework on the new agency's board of directors, provide specifics on how the ESRF will be managed, and present a roadmap to de-coupling the ESRF from the Common Schools Fund. TU endorses the Elliott State Research Forest concept and this important step in establishing that model, and supports SB 1546.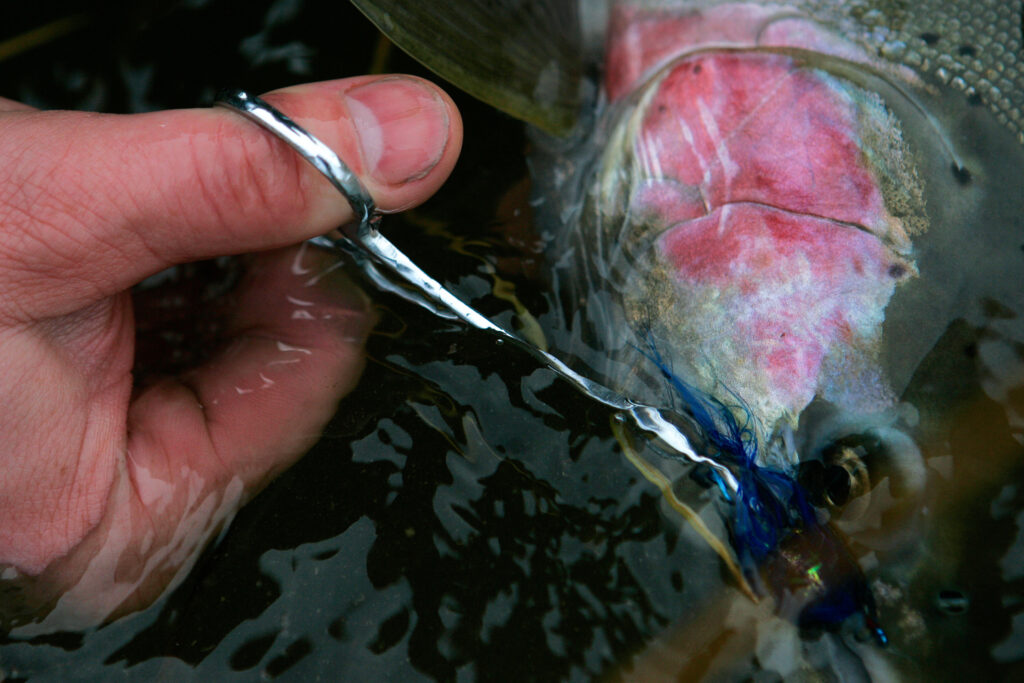 Conservation-Oriented Water Legislation
TU also expects the Oregon legislature to consider a package of conservation-oriented water funding measures, as well as increased enforcement tools to combat violations of Oregon water law by the illegal cannabis industry.
In recent sessions, the Oregon legislature created new programs – and committed significant funding – for important water issues. These include over $530 million committed to water infrastructure and related purposes during the 2021 regular session, and approximately $100 million in drought relief measures during a December 2021 special session.
Each of those packages included some valuable environmental conservation provisions (such as $5 million for fish screens and fish passage projects under Section 125 of HB 5006, and $3 million for off-channel livestock watering measures relief that should keep thirsty cattle out of streambeds under Section 21 of SB 5561).
TU supports additional meaningful investments in drought resilience and water security measures to reduce the harmful effects of drought on Oregon's rivers, fish, and communities. Accordingly, TU is collaborating with partner conservation organizations to identify opportunities to improve water quality and drought preparedness for cold-water habitats (and the fish reliant on them) during the upcoming legislative sessions.
On a related note, those interested in water policy may want to review House Bill 4061, which targets reducing illegal water use by the unlicensed cannabis industry (e.g., pumping water out of steelhead spawning streams without a water right).
This bill would also increase oversight of water-hauling (i.e., the practice of trucking water to grow sites, which some water users claim as their water source without verification) by requiring anyone that hauls or receives such shipments to keep records for review by the state upon demand. TU supports House Bill 4061.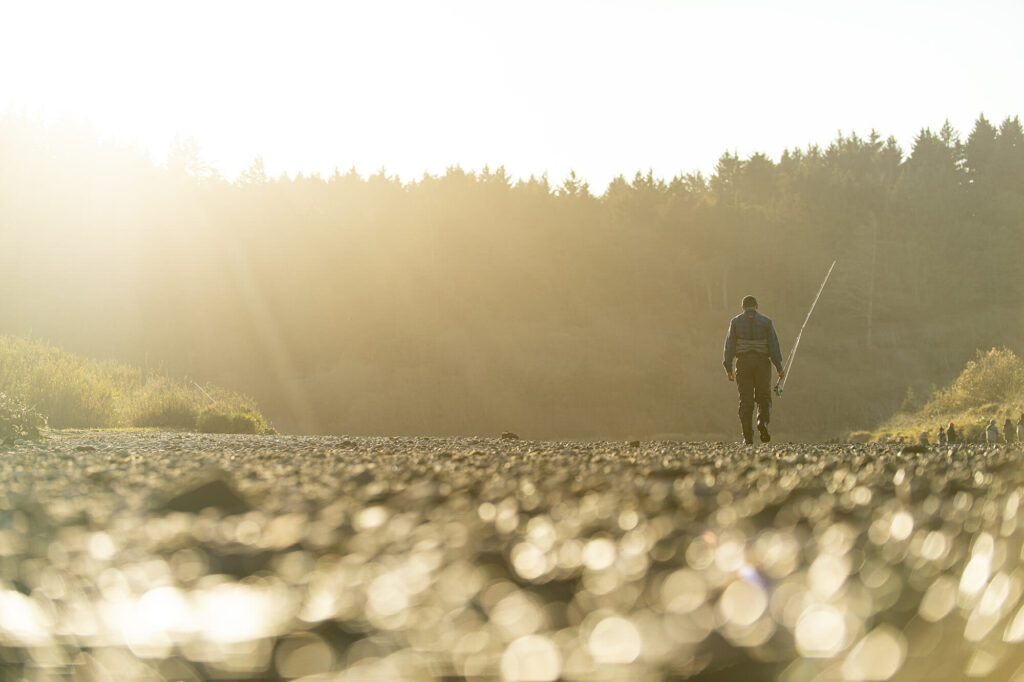 Other Fish and Wildlife Bills
TU is tracking other bills that would affect wild steelhead. These are House Bill 4145, which would establish a new fish incubation box program (also known as "hatch boxes") in three coastal counties; House Bill 4148, regarding a new "salmon credit program" that would restore salmonid habitat and provide developers streamlined access to compensatory mitigation credits; and House Bill 4130, which would appropriate $5 million to the Oregon Department of Transportation for wildlife corridor projects through June 2023.
TU is concerned about House Bills 4145 and 4148. HB 4145 mirrors legislation from previous sessions that fish advocates have opposed. Incubation boxes produce few surviving adult fish. Those that do survive are of hatchery stock, yet unmarked (i.e., with adipose fin intact); this means incubation box progeny are difficult to monitor and unavailable to harvest in some fisheries.
HB 4148 proposes a sort of mitigation banking framework to incentivize private landowners to restore salmon habitat and make mitigation credits for developers more accessible. In its present form, the bill raises significant issues and environmental risks (e.g., significant expansion of exemptions under Oregon's removal-fill permitting laws, no assurance that agency approval of restoration projects would be based on sufficient engineering or technical information, no opportunity for public involvement on proposed salmon credit projects).
TU will monitor HB 4145 and 4148 and has already been meeting with legislators to relay our concern about the bills.
Lastly, House Bill 4130 would increase funding for projects that improve connectivity for wildlife movements across road systems. Other western states have already dedicated significant funding to similar efforts, and Oregon now lags behind other West Coast states in constructing wildlife crossings to reduce vehicle collisions and protect migratory corridors. As the state builds its wildlife corridor protection program, there may be opportunities to pair projects with fish passage or stream crossing improvement projects. TU supports House Bill 4130.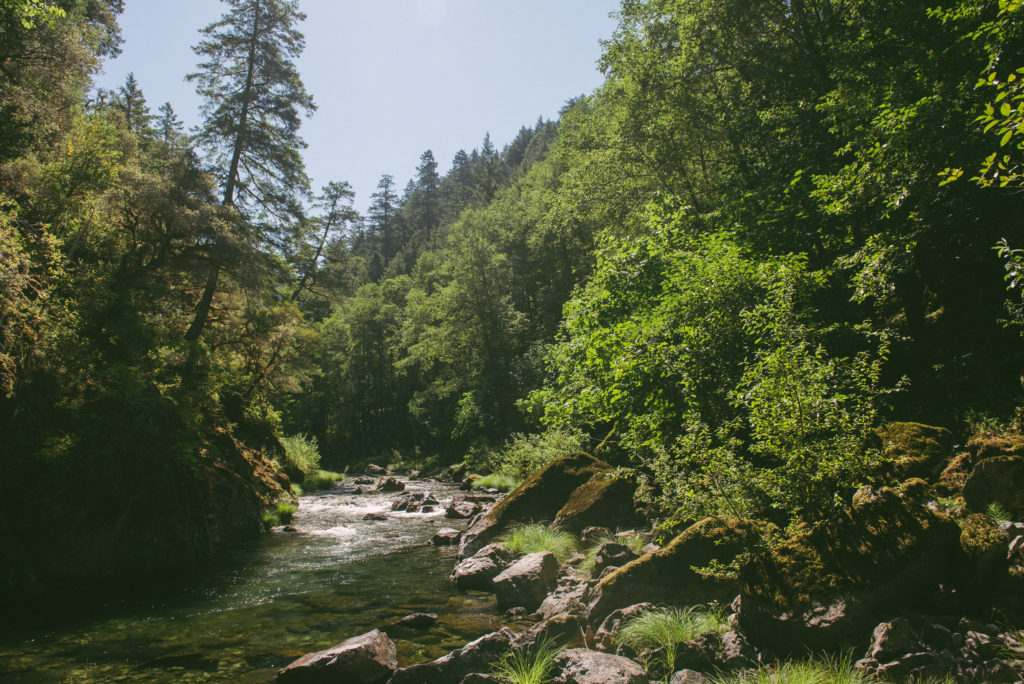 Summary
The short session moves at a very brisk pace, with limited time between bills being posted for public review and the end of the session itself. The legislature's website, OLIS, is an excellent resource and the best way to keep tabs on the status of bills and amendments to draft language. OLIS is also the means of attending committee meetings and submitting testimony on bills under consideration (though the Oregon legislature will also be open to the public in-person during the short session).
Stay tuned for Action Alerts and links to ways you can help pass or stop legislation being considered this year by the State of Oregon. In the meantime, please contact TU's Oregon Policy Advisor, James Fraser (james.fraser@tu.org), with any questions.