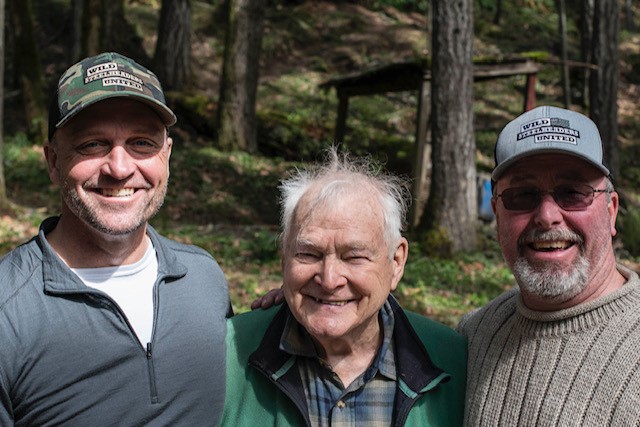 Home town:
Cottage Grove, Oregon. It's a perfect location to launch steelhead trips from. The upper Willamette and its tribs are minutes away as is the McKenzie. The Umpqua and tons of coastal rivers are 45 minutes to an hour away. The N.U. is about an hour away as well.
Home waters:
The North Umpqua and mainstem Umpqua are my home waters.
Favorite way to catch steelhead (gear, fly, etc.)?
It varies with my mood. I'd say swinging flies is my favorite, but there are times in the winter months when the water is high and muddy and fishing off the dock at our home on the lower Umpqua where I enjoy plunking. I enjoy watching a bobber and jig go under, I love a rod in a holder getting slammed when a steelhead smacks a plug… In my estimation, there is no "bad way" to encounter a steelhead!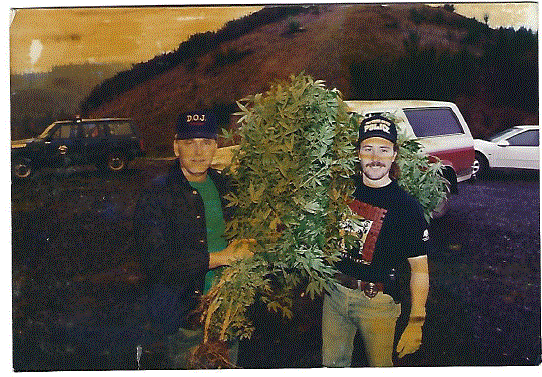 Boat or hike? Why?
I love running my boats, zipping around in my "water taxi" or rowing, both are a total blast. Its such a fun way to explore new waters too. I also enjoy the simplicity of hiking and wet wading for summer fish.
Story around the first steelhead you ever caught?
It was on my 12th birthday. My dad had taken me out on the lower Sandy river. It was in January and it had recently snowed. The east wind was howling out of the gorge and I constantly fought ice in the guides. Freezing ass cold! It was a massive, chrome bright buck that slammed the ½ oz. hammered brass Steel-lee spoon I was swinging. I'll NEVER forget it!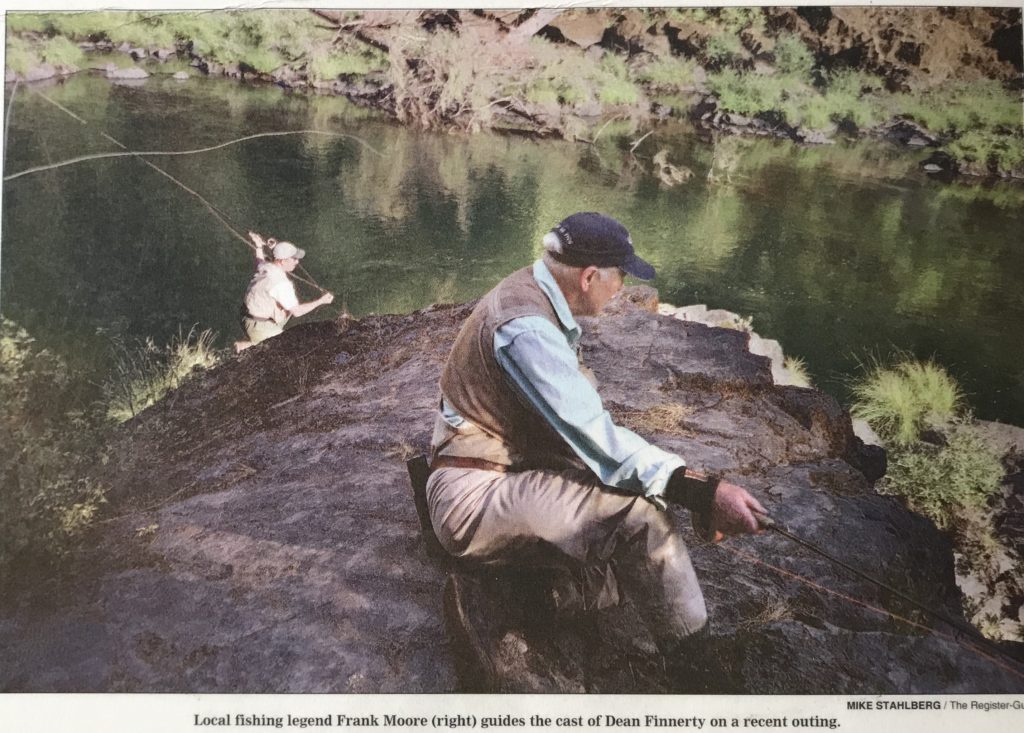 Most memorable steelhead camp?
My wife, sons and I had a steelhead camp on the North Umpqua every summer for a number of years. I'd have my clients meet us at our camp before daylight and I'd take them out for the morning session. Then we'd come back to camp, grab some lunch, go swimming up Steamboat Creek or take a nap and head back out for the afternoon/evening session. All of my sons learned to swim up in Steamboat Creek during those summers. They'd gather crawdads from the North and have a big boiling pot full of "bugs" around the campfire at night. Great times!
What's your favorite thing about wild steelhead?
I truly believe (just based on my own experiences) that wild steelhead are more aggressive and more likely to grab your fly compared to hatchery steelhead. I also LOVE where wild steelhead exist. The rivers and streams they call home are some of the most breathtakingly beautiful places on the planet. And lastly, I love how incredibly different each wild steelhead is in terms of size, spots distributed from the top of their heads and all along their backs, white stripes on the edges of their fins (or not), various shades, hues and colors, body shapes etc. Each one is so individual.
Other hobbies or passions besides wild steelhead?
Hunting and fishing in all its forms, building and creating things with my hands from drift boats, to hunting knives, reloading, growing and preserving my own food, bee keeping, snorkeling and scuba diving, old stuff like cane rods and silk fly lines, doing things in the outdoors with my sons, family and friends and my dog "Molly".
Tell us about your career before joining Wild Steelheaders
For 26 years I was in Law Enforcement. I worked 8 years as an undercover narcotics detective, posing as everything from a "biker to a Buddhist" and everything in between. Then I supervised a patrol shift for about 14 years. I was "point-scout" on our SWAT team and then team leader for many years. I was also a hunting and fishing guide for about 20 years in western Oregon. I offered primarily fly fishing trips for steelhead, salmon, trout, stripers and smallmouth bass, but I also did a lot of sturgeon trips, duck hunts, spring and fall bear, turkey hunts and grouse hunts.
When you think of the future of wild steelhead, what gives you a sense of hope? What makes you
concerned or worried?
I'm hopeful for wild steelhead populations in the future because of the science being applied to the issues, led by passionate people like John McMillan and for all the restoration work going on throughout their range. I'm very concerned about the impacts humans are having on steelhead from over fishing and harvest as well as being too effective in techniques and todays tackle. There are just so many people pursuing steelhead and each encounter can have a negative impact on their productivity and survival. They do NOT need to be museum pieces, but folks should try to restrain themselves a bit. Catch a couple if you're fortunate enough to do that and call it a day.
Anything else you want Wild Steelheaders United and Trout Unlimited readers to know? I welcome a day when there is more unity within the steelheading community. When we become tribalistic and separate into our own camps of "fly vs. gear" we're severely limiting our effectiveness and hamstringing our efforts at improving fishable populations of wild steelhead.