Lots happening 'round these parts. With our new website, we're providing more updates and information on the priorities and campaigns of Wild Steelheaders United. We're also relaunching our monthly newsletter, The Wild Steelheader, that will be delivered fresh to your inbox when you join us by signing the Wild Steelheaders United Credo.
Our new website also includes staff bios so you know the names and faces working to protect wild steelhead across their native range. In addition to staff bios, we're kicking off a new Meet the Team with a weekly look at each staffer at Wild Steelheaders United. Our first post in the Meet the Team series starts things off with our newest hire, Jonathan Stumpf.
Jonathan is the Washington Wild Steelhead Advocate for Wild Steelheaders United. Learn more about Jonathan below, and look for more Meet the Team staff profiles in the weeks ahead.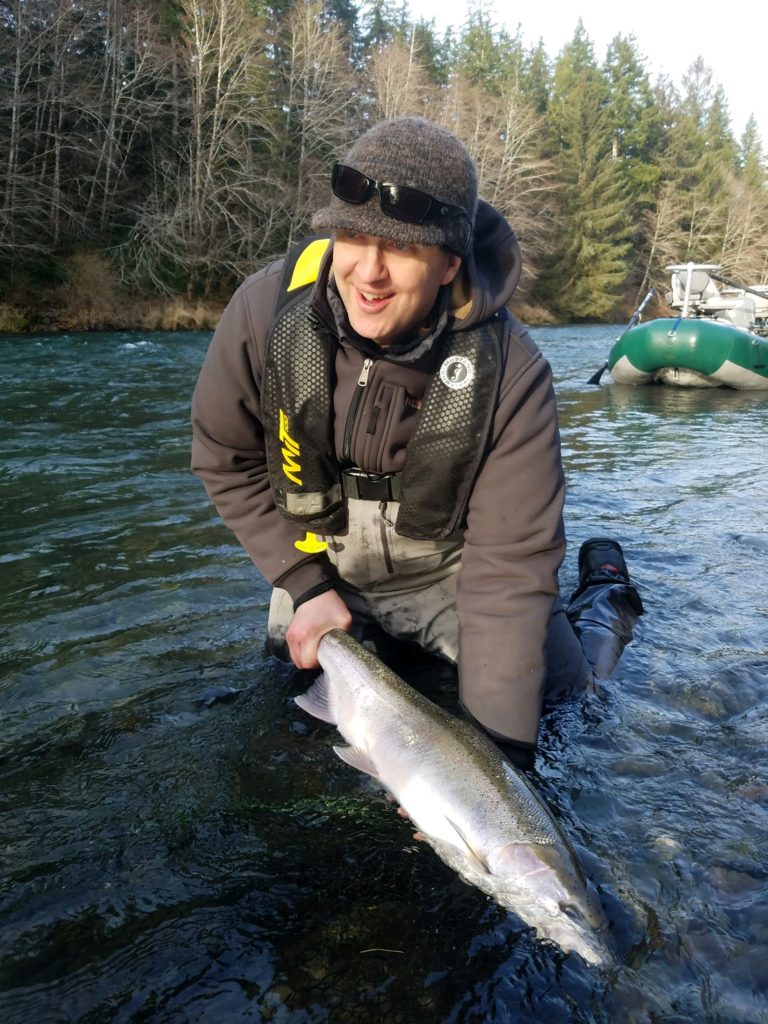 Home town:
Seattle, WA
Home waters:
Willapa Bay
Favorite way to catch steelhead (gear, fly, etc.)?
I really like it all. I just love to catch steelhead. I love when a steelhead clobbers a spoon, rips line off your reel with a swung fly, or drowns a bobber. And I mostly don't care how other anglers choose to fish for steelhead either. To me it matters that you treat the steelhead you caught with care and reverence, and you contribute something to help protect and recover wild steelhead, whether that is donating your time or money.
Boat or hike? Why?
It depends on the river, conditions, and day. Sometimes you can't beat hiking from run to run, up and down a river, especially if rivers are lower, and temps are down. It helps keep you warm too. Other days, if the rivers are high, or you're fishing a larger river, nothing beats a late spring float with warmer air temps and sunny skies. But like I said, it all depends on the river and conditions.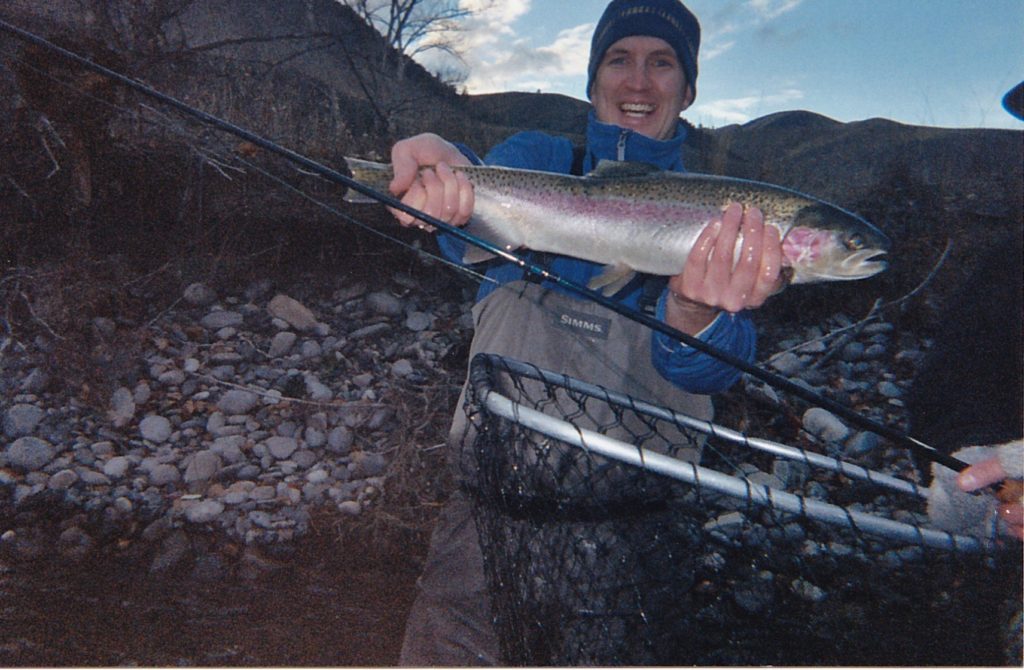 Tell us about the first steelhead you ever caught?
It was a late August (2006) pre-dawn mission on Oregon's Clackamas River, where I hooked into my first steelhead on a swung purple Slumpbuster in a glassy tailout (look what you've done, Mitch!). Growing up in the Rocky Mountains of Colorado and coming from a trout fishing background, I immediately lifted my rod, saw the fish jump, and subsequently spit the hook. That moment is burned in my mind. It wasn't until a few months later during a November snowstorm in the final run of a float on the upper Salmon River in Idaho, that I successfully landed my first steelhead. I've never looked back.
Most memorable steelhead camp?
Every year in late February I spend a week on a river in Southwest Washington, posted up in a camper, living out of my friend's garage, fishing for steelhead, and eating cheap seafood. They happen to live on the juiciest run on the river which makes for great 'camp water' fishing every morning and evening. I look forward to it every year, with next year being our eighth straight year going out there.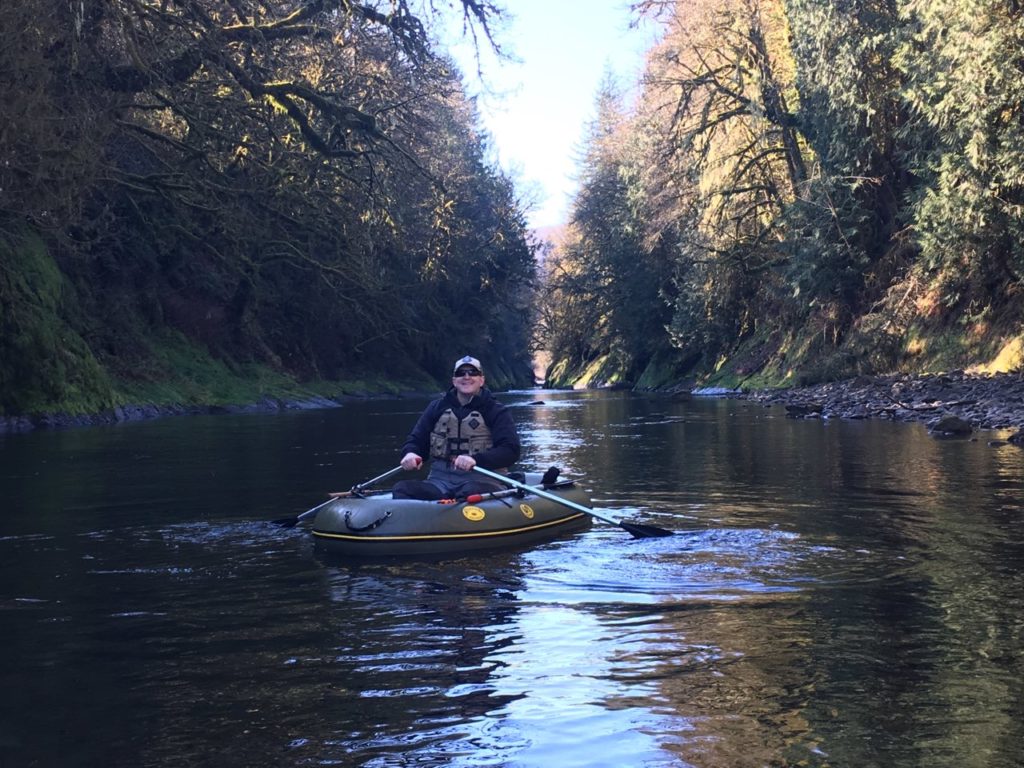 What's your favorite thing about wild steelhead?
It still blows my mind to think of the journey and obstacles these fish endure after emerging in the gravel of their natal river, migrating out to the ocean, their journey around the Pacific Ocean, and then back to their home river or creek. Yet after everything that we (mankind) have thrown at them, some of them make it back. Each fish is just so damn unique too. And talk about a fish that keeps you learning something new every time you're lucky enough to have an encounter with one. Never a dull moment when fishing for steelhead. Lately though, I've been enjoying watching other people, who don't have the regular opportunities I have, catch steelhead and the pure adulation it brings to them.
Other hobbies or passions besides wild steelhead?
Wait, is this a trick question? I'm kidding. I absolutely do. I love fishing for all fish that swim in our Pacific Northwest waters, including sea-run cutthroat, salmon, bottomfish, and trout. My kids are getting into fishing a lot too, so we love the summertime when we can pack up the family, grab a fly rod or two, and go play and wet wade on an Olympic Peninsula or North Cascades creek. I love snorkeling our creeks in the late summer and fall too, and look forward to the day my kiddos can join me for that.
Tell us about your career before joining Wild Steelheaders.
Before coming to Trout Unlimited, I worked for American Rivers in the Puget Sound and Columbia River basins on protections for wild rivers, including Wild & Scenic designations, public land protections, and hydropower reform. I also spent 10 years in a volunteer role on the board of the Wild Steelhead Coalition, serving as president for seven of those years. Prior to American Rivers, I was on the communications and advocacy team for the Theodore Roosevelt Conservation Partnership. I'm excited and ready to bring my experience from the river and sportsmen conservation worlds to our wild steelhead efforts here at Trout Unlimited.
When you think of the future of wild steelhead, what gives you a sense of hope? What makes you concerned or worried?
Wild steelhead are diverse and resilient, and I know that if we give them a chance, they will recover. While there is no silver bullet to recover wild steelhead, there is a lot of silver buckshot, and if we learn to use the right mix and we work together toward our shared goals and values, I completely believe that we can return wild steelhead to fishable levels in rivers across the West Coast.
Anything else you want Wild Steelheaders United and Trout Unlimited readers to know?
As I mentioned before, I really don't mind how you catch steelhead as long as your impacts to the fishery are limited (don't be greedy), you take care of the fish you catch, and contribute something to this limited resource in terms of advocacy. I really believe that we can recover wild steelhead to fishable populations and keep our rivers open while we work toward collective goals, because without steelhead advocates on the rivers fishing for them, wild steelhead will have no friends. And we are all in this together: it doesn't matter if you swing spoons or flies or fish under a float or an indicator, to recover, protect, and sustain wild steelhead, we must all find common ground upon which to stand and work together. It's cliché, but still holds truth: united we stand and divided we fall.