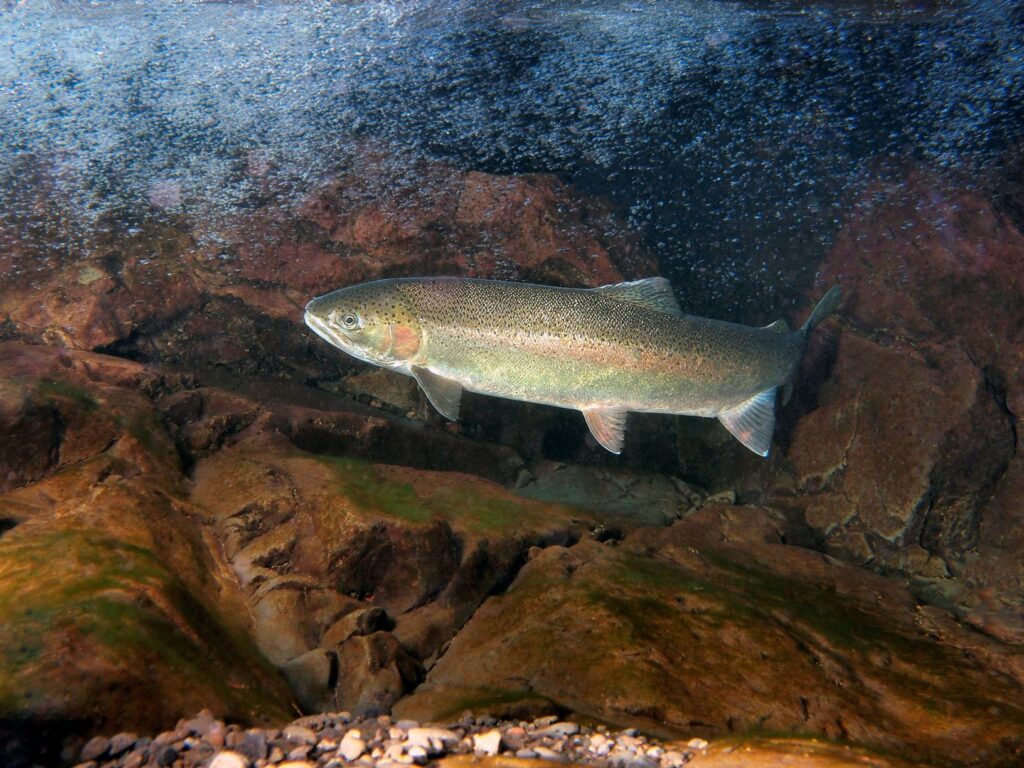 2020 has been noteworthy in many ways. Some of this year's offerings (megafires, Covid-19) have been unwelcome. But for steelhead anglers and advocates, one highlight was the release of a new film in April documenting the return of summer steelhead to Washington's Elwha River.
Scientists expected salmon and winter-run steelhead populations in the Elwha to rebound after the Elwha and Glines Canyon dams were removed starting in 2012. But the recovery of summer-run steelhead—which most scientists thought basically were extirpated in this river—was very much unanticipated.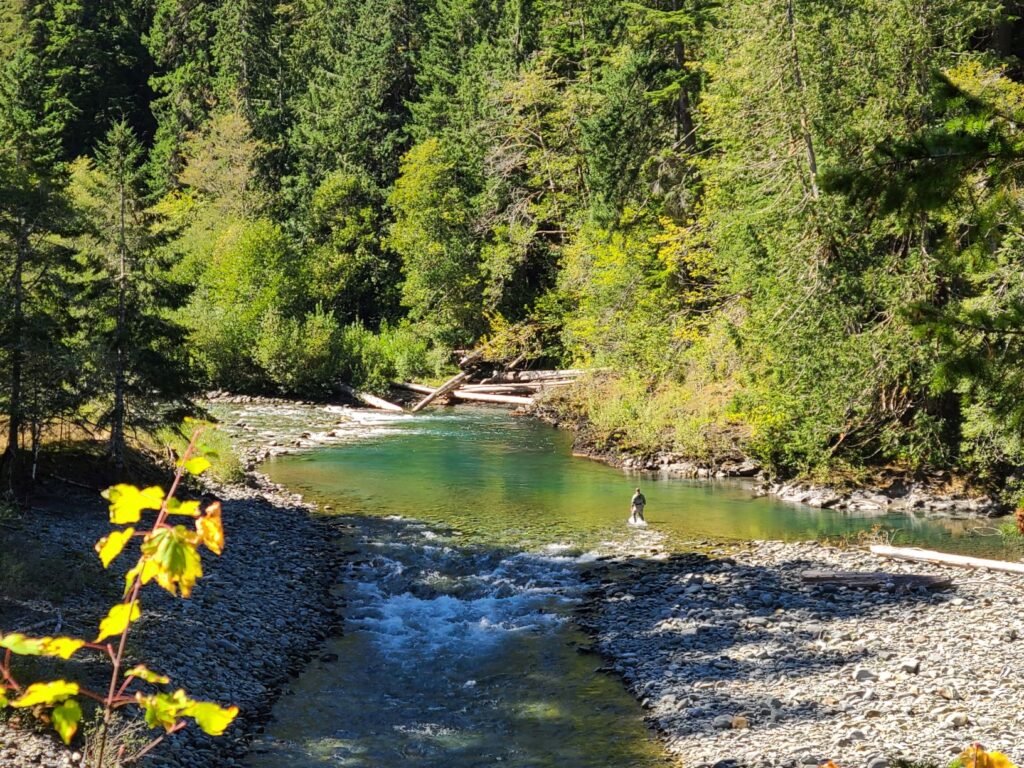 Wild Steelheaders United and Trout Unlimited (TU) hired noted filmmaker and steelhead angler Shane Anderson and North Fork Studios to document this remarkable outcome in a new film, Rising from the Ashes.
Virtually all large dams in this country were built a half-century or more ago. For many, removing them is increasingly a viable—even the best—option. And there is now plenty of evidence that taking out dams helps struggling salmon and steelhead populations. On rivers like Penobscot in Maine, the Carmel on the central California coast, and the Elwha the populations numbers of multiple fish species rebounded within a few years after dam removal.
The Elwha once produced 100-pound Chinook salmon and prolific wild steelhead runs before their migrations were blocked over a century ago by the two dams. But by 2012, all that remained of salmonids with an anadromous life history in this watershed was a small population of wild winter run steelhead.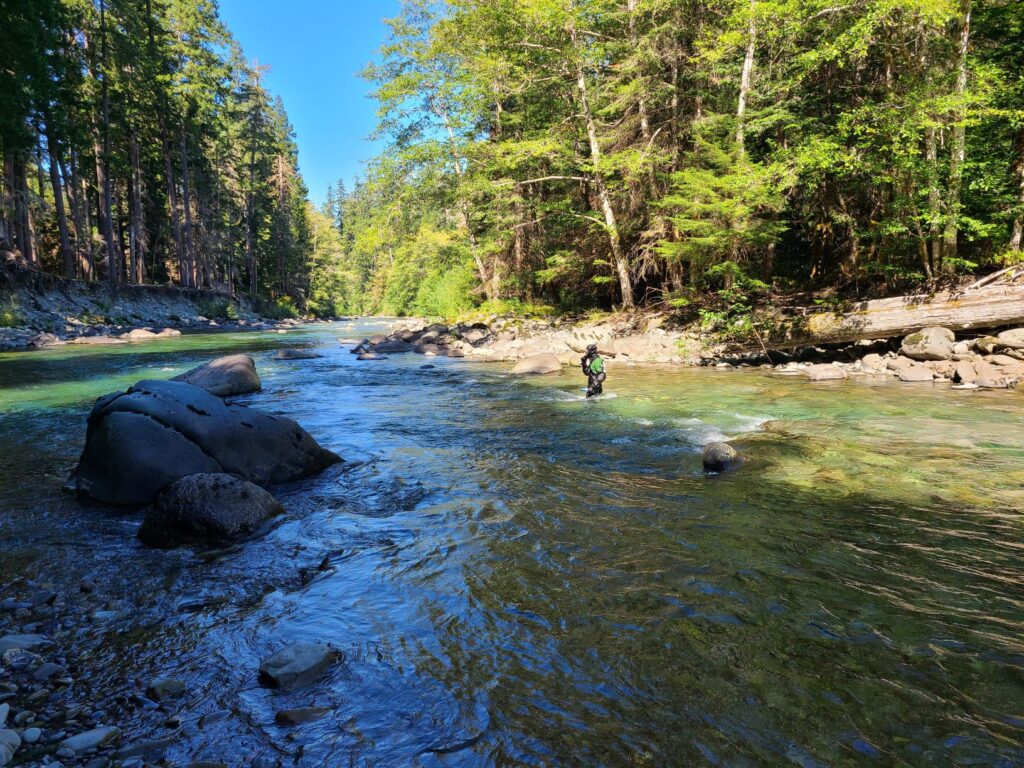 Surveys at that time suggested a total winter run population of fewer than 300 fish. Wild steelhead hung on—barely—in the five miles of habitat that remained below the lower dam. At that time, little was known about summer steelhead in the Elwha. Scientists knew they had been present historically—there are photos of summer runs and records of anglers coming to the Elwha to catch them. But surveys conducted between 2009 and 2012 found only three summer run steelhead.
Intensive post-dam removal monitoring on the Elwha—with WSU science director John McMillan being a big contributor—revealed the miraculous potential for recovery of a unique life history expression of an iconic species once a river flows freely again. By September 2019, when McMillan, TU's Director of Western Conservation Rob Masonis, and Shane Anderson helped conduct a snorkel survey of the entire mainstem Elwha, that number had increased so dramatically that scientists were blown away.
"This is as close to Lazarus as you can get," McMillan said in a recent interview with Lynda Mapes of the Seattle Times. "It is a shock these fish came back. It's really fun to be surprised."
How many salmon, winter run steelhead, and summer run steelhead have been found in the past two years in the Elwha? Watch Rising from the Ashes to find out.
You can also view more of TU's and McMillan's work on the Elwha in a recent documentary series that aired on PBS this fall, called Age of Nature. This three-part series (McMillan is featured in Episode Two) explores humanity's relationship with nature and wildlife, as scientists and conservationists from all over the world examine the ways we can restore our rivers, ecosystems, and planet.
Stay tuned here in the coming weeks! We'll be sharing some habitat updates and a recap of our trip this past summer to the upper Elwha River watershed in the Olympic National Park, including some of our initial findings from our annual summer steelhead snorkel survey.