The 2023 Washington legislative session wrapped up on the evening of Sunday, April 23. After several years of virtual sessions, the legislature was able to conduct its business in its more traditional, in-person fashion this year. Looking at the session from Wild Steelheaders United and Trout Unlimited's perspective, it was a very productive year.
The final step of the legislative process happens when the Governor signs the state budgets, which we expect him to do within the next week. There is always the possibility of the Governor exercising his veto authority, but barring that, let's dig into the results of the 2023 session. [UPDATE: The Governor has signed the state budgets.]
Lower Snake River Dams:
A top priority for Trout Unlimited nationally, and regionally, is the removal of the four Lower Snake River Dams. While dam removal will require an act of US Congress, TU (alongside a coalition of fish conservation groups and Tribes) worked with the Washington Legislature to secure important funding for work on transportation, irrigation and energy infrastructure planning to ensure Washingtonians are not negatively impacted by the removal of the dams.
Read more about these keystone pieces of the budget.
Puget Sound Steelhead Management:
A major success this session is another biennium of funding for the Washington Department of Fish and Wildlife's (WDFW) Quicksilver Portfolio. This is a unique management approach for Puget Sound steelhead that separates rivers into a diverse portfolio to achieve both conservation and fishery goals. For example, the monitoring of the 2023 spring catch and release steelhead fishery on the Skagit River was covered under this budget. This funding comes up for debate every two years and has been successfully funded since the portfolio was created by WDFW's Puget Sound Steelhead Advisory Group in 2020.
Columbia River Fishery Permitting:
A small but important funding item secured this session provided $1.4m in funding over the next two years for WDFW to update, and complete, its required federal Endangered Species Act permitting to operate mid-Columbia steelhead and salmon tributary fisheries. Without these permits, fisheries wouldn't be possible. Better understanding the impacts of our fisheries on ESA-listed stocks allows for both better conservation policies and the potential for increased opportunity in areas where our impacts on threated fish species are low.
Coastal Steelhead Management:
Last year, many of our supporters followed WDFW's Coastal Steelhead Advisory Group and the work this citizen group put into the development of a new coastal steelhead management plan to help direct responsible fisheries, increase data collection, implement hatchery reforms, provide greater integration with habitat restoration, and fully implement the Statewide Steelhead Management Plan on coastal watersheds.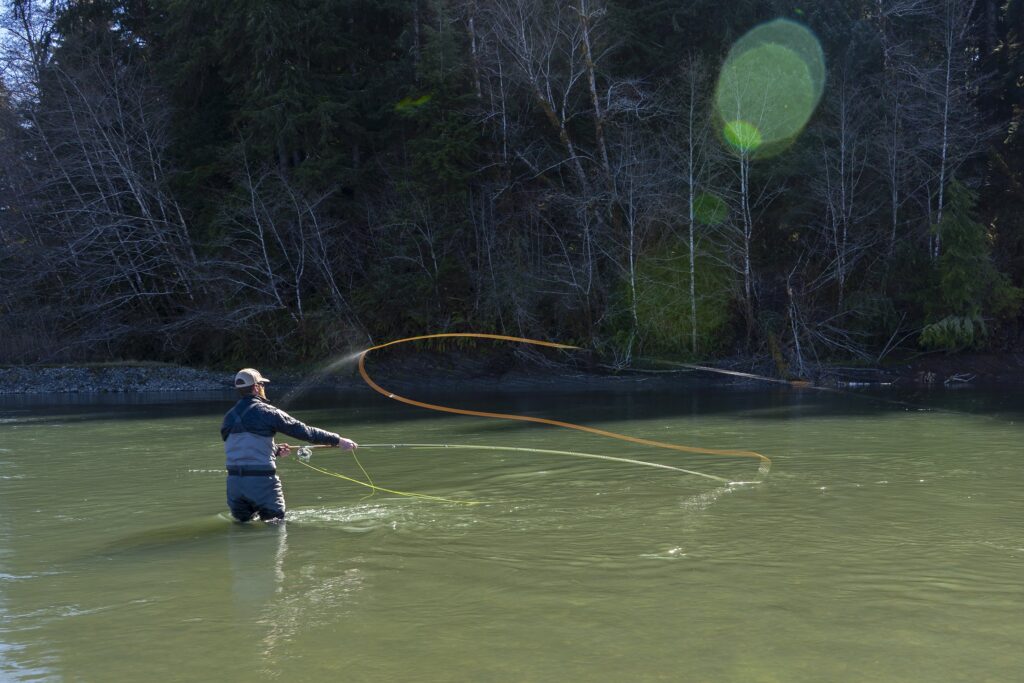 While the final Coastal Steelhead Proviso Implementation Plan (CSPIP) was delivered to the legislature in December with a $6m budget ask from the WDFW for funding, the request was denied. Most likely this means a return to the piece-meal management of the past few years, with an agency trying to course-correct crashing runs on a limited budget. It is disappointing not to see this funded after the year-long commitment from Coastal Steelhead Advisory Group members and agency staff to craft this plan. Stay tuned, as we'll have more here on the blog on what we believe should be considered for next steps.
Restoring Washington's Biodiversity:
WDFW's major funding ask of the legislative session was for $47m to support and biodiversity funding for nearly 268 species of greatest conservation need across the state. While not fully funded, depending on how you do the accounting, we were able to help secure at least $22m, and potentially more than $30m for this work across the state. The state programs funded might not engage directly on wild steelhead recovery efforts, but the species and work supported with this funding undoubtably benefit the habitat and ecosystems steelhead depend upon.
Habitat Funding:
As a budget year, one of the most important areas up for discussion this session was state habitat funding. There are too many different funding areas to mention, but Washington reconfirmed its commitment to salmon and steelhead recovery across state watersheds by dedicating over a half billion dollars to habitat restoration projects planned by the WDFW, the Department of Ecology, and the Recreation and Conservation Office. This is above and beyond the huge investments in the Transportation budget for removing fish passage barriers along state highways.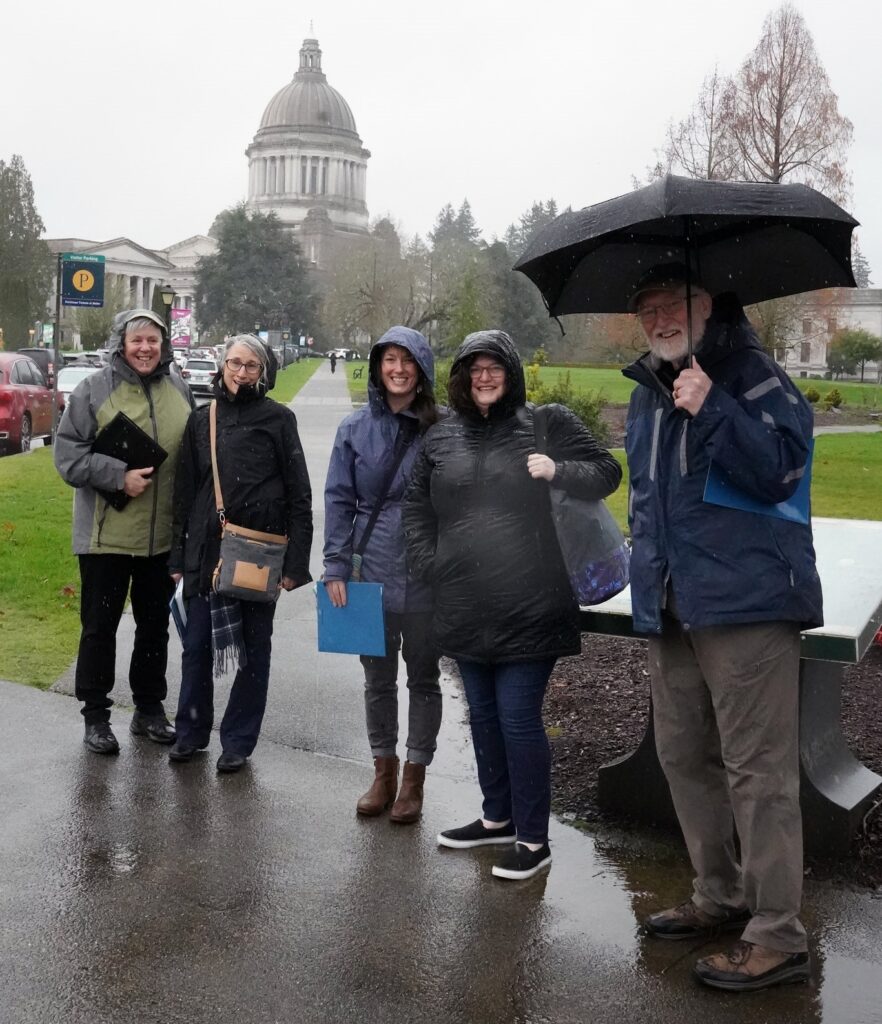 Mainstem Columbia Gillnetting:
Disappointingly, our work to restrict the use of non-tribal commercial gillnets in the mainstem of the Columbia River was unsuccessful this year. This bill would have protected, and built upon, the conservation benefits to endangered steelhead and salmon populations set aside by the $14.4m Columbia River gillnet license buyback program that was funded in 2022, which TU and its partners worked to fund. This program removed the majority of non-tribal Columbia commercial gillnet license from circulation. However, with no further action from the legislature this year, it is unclear what will happen with the allocation reserved from those repurchased licenses in future years.
---
While not every bill Wild Steelheaders United and Trout Unlimited supported made it to the Governor's desk, a large number of them did. Our work in Olympia each year is an important part of TU's advocacy on behalf of wild steelhead, salmon, and other coldwater species and ecosystems across Washington.
This work wouldn't be possible without the support of TU staff and dedicated volunteers. Our thanks go out to everyone who took time to send an email or call their representatives to tell them these fish and watersheds are important to Washington, especially the TU members and staff who gathered in February for our first Washington State Advocacy Day. We had a great turnout and were able to meet with a number of representatives. Stay tuned for details on how to participate next year.