Today, Governor Jay Inslee signed Senate Bill 5187 and House Bill 1125, the 2023-2025 state transportation and operating budgets. These bills will fund studies required in the process to remove the four Lower Snake River dams. The studies will create plans to transition the energy, transportation, and irrigation services currently provided by the Lower Granite, Little Goose, Lower Monumental, and Ice Harbor dams and provide economic development opportunities to the region. Removal of the four dams is critical to restoring wild salmon and steelhead populations and honoring Tribal treaty rights.
In 2022, Senator Patty Murray (D-WA) and Governor Jay Inslee commissioned a report, also funded by the Washington Legislature, on the replacing the services provided by the four lower Snake River dams. The report concluded that services can be replaced, and that studies on transportation and energy infrastructure would ensure the Pacific Northwest will move forward towards comprehensive solutions to recover salmon and steelhead while building durable solutions for the region's future. Governor Inslee and Washington state legislators have now committed funding and approved the studies outlined in the Murray-Inslee report.
The studies funded in the final 2023-2025 Washington budgets include $5.5 million dollars for the transportation study, $2 million for the energy study, and $500,000 for the irrigation study. The studies will result in information on what specific improvements to existing infrastructure, or new infrastructure will be required, to ensure minimal disruption to local communities from federal action on dam removal.
These studies are essential to supporting Pacific Northwest communities and the Washington economy and will lay the foundation for a thriving region built around a free-flowing Lower Snake River. Today, we are grateful to state budget writers, Governor Jay Inslee, and the Washington state legislators for their commitment to a future with clean energy, innovative infrastructure, and robust populations of wild salmon and steelhead.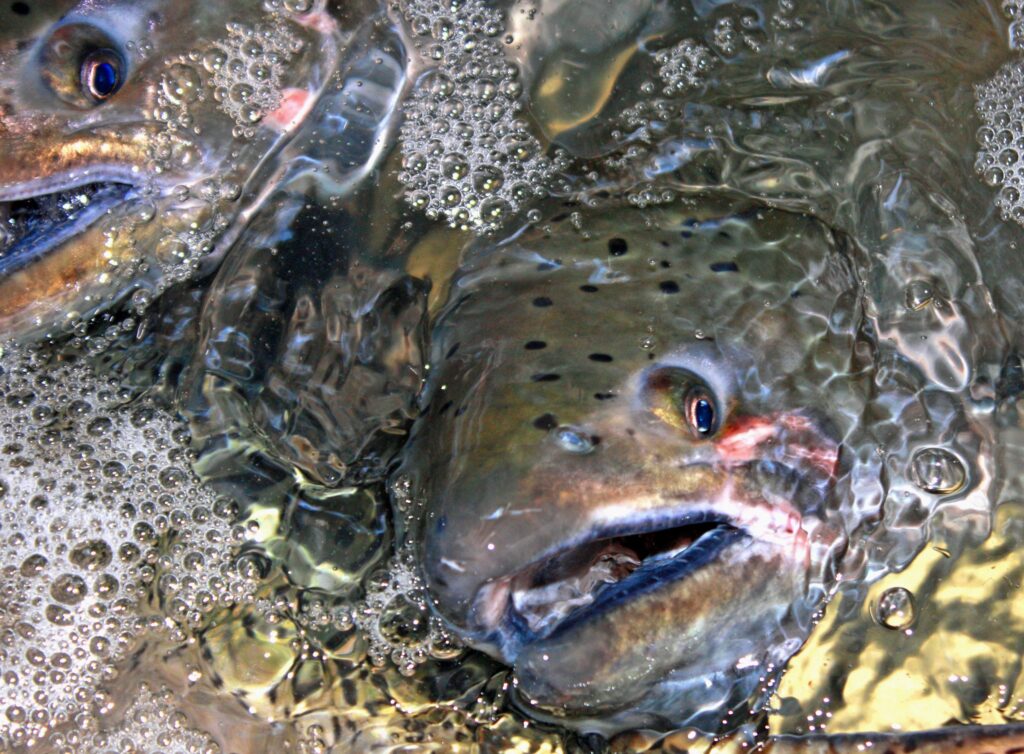 Earlier this week, in anticipation of today's bill signings, I caught up with my colleagues to hear more about why this is such a crucial step in the process toward a free-flowing Snake River.
"We are grateful to Governor Jay Inslee and the Washington legislature for recognizing the critical importance of funding transportation, energy, and irrigation studies," said Rob Masonis, our Vice President of Western Conservation for Trout Unlimited. "This essential step, which was outlined in the 2022 Joint Federal-State Process on Salmon Recovery, will ensure that services provided by the dams are replaced and will pave the way for the removal of the four lower Snake River dams. Together, we will create a comprehensive plan that supports both the local and regional economy while also recovering wild salmon and steelhead populations. Urgent action is needed to restore a free-flowing Snake River, and this funding represents a vital step towards achieving that goal."
Of course, there is still a long road ahead, as was pointed out by my Idaho colleague, Greg McReynolds, our Intermountain West Director. "By passing critical funding for transportation, agriculture, and energy studies, the State of Washington is moving forward towards a free-flowing Snake River," said McReynolds. "Now it's time for Idaho and Oregon to follow suit: the Northwest Congressional delegation must work together to create a better future for our communities, regional economy, and wild salmon and steelhead."
For full details, read Senate Bill 5187 and House Bill 1125.
For more information and to take action for a free-flowing Snake River visit: tu.org/lowersnake/