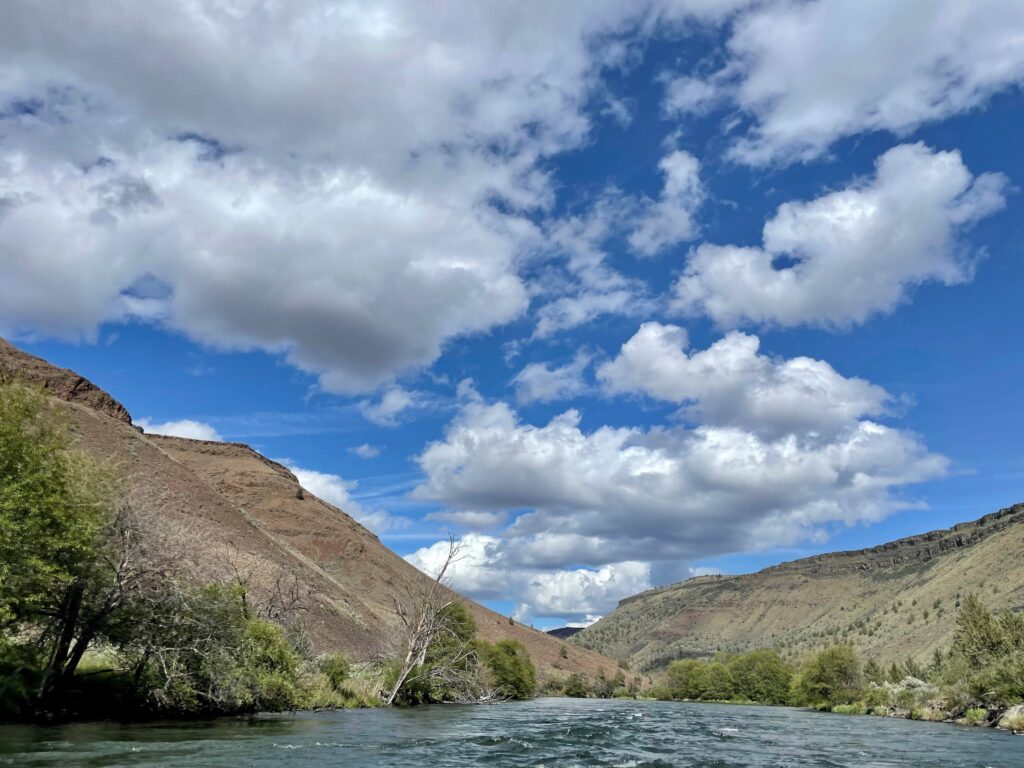 Oregon initiates new rulemaking to update standards 
Steelhead, like all of their salmonid cousins, need cold, clean water to thrive. But protecting and restoring water quality can be a real challenge, as the changing climate is making conditions warmer and drier throughout many watersheds.
The Oregon Department of Environmental Quality (DEQ) is responsible for setting temperature and dissolved oxygen standards that Oregon waterbodies must attain under the Clean Water Act. DEQ is in the process of updating when and where certain temperature and dissolved oxygen criteria apply, depending on how fish use a given water body.
This is important for wild steelhead because such criteria serve as the target metric for water quality protection and improvement efforts.
Oregon DEQ "Aquatic Life Use" Rulemaking 
DEQ's Aquatic Life Use rulemaking is the process by which the agency is reviewing and updating temperature and dissolved oxygen (DO) standards. Trout Unlimited sits on the rulemaking advisory committee (RAC) that is providing input to DEQ on that process.
We are working in that process to ensure that DEQ applies water quality standards that protect Oregon's cold-water fish populations when and where they're distributed on the landscape.
DEQ applies different temperature and DO standards depending on the species and type of fish-use in a waterbody. For example, DEQ applies a standard of 12 degrees Celsius (53.6 F) to stream reaches identified as "bull trout spawning and juvenile rearing habitat." However, DEQ applies a less stringent standard of 18 degrees Celsius (64.4 F) to "salmon and trout rearing and migration" habitat.
In areas where multiple fish uses are present, the most stringent standard applies.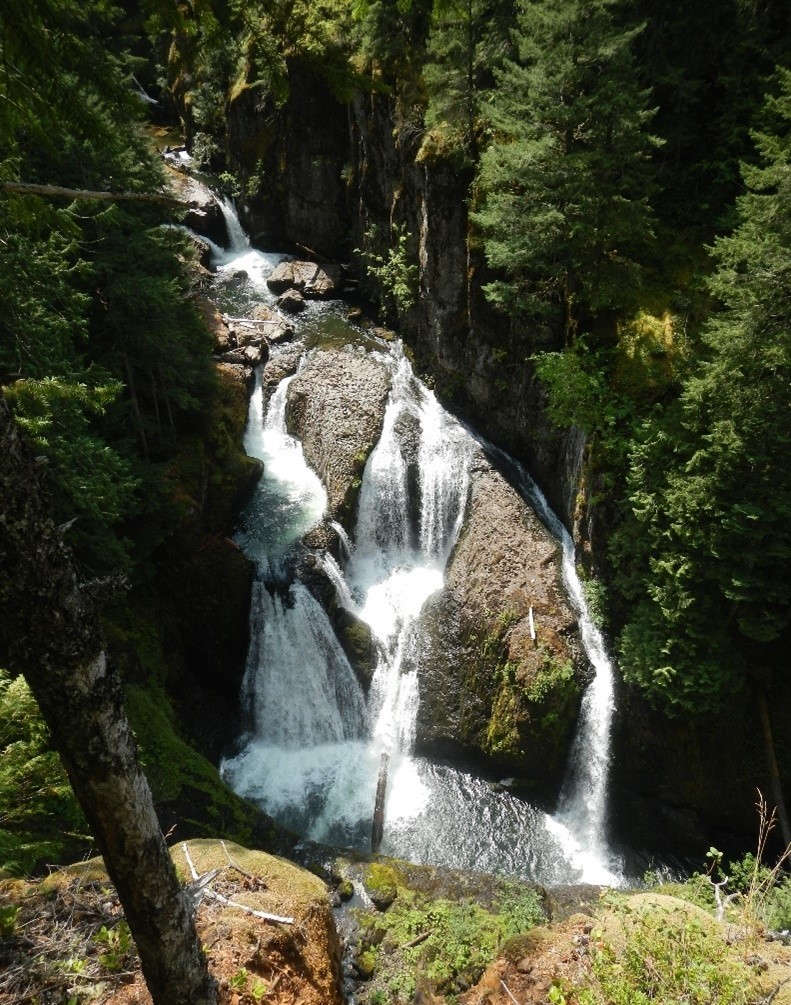 Temperature
DEQ last updated its maps that determine where such temperature standards apply (its so-called "fish maps") in 2003. In the nearly two decades since, fish passage has been restored on some streams, species have been re-introduced to certain watersheds, state and federal biologists have updated data on when and where fish species are distributed, and mapping technology has significantly improved.
The Aquatic Life Use rulemaking will update DEQ's fish maps so water bodies across the state are designated with appropriate temperature standards for their respective aquatic species.
In some areas, this should result in more stringent temperature standards. For example, salmon and steelhead were re-introduced above Pelton Round Butte in the Deschutes River in the period since the existing fish maps were created. DEQ thus proposes that standards change in portions of the Deschutes and Crooked Rivers and Whychus Creek from an 18°C (64.4 F) maximum temperature standard to 16°C (60.8 F) (due to a recategorization on the fish maps from "Salmon and Trout Rearing and Migration" aquatic use to "Core Cold Water Habitat" designation).
Similarly, state and federal agencies successfully re-established a bull trout population in the upper Clackamas in recent years. Now, DEQ proposes that portions of the upper Clackamas will change from a 16°C (60.8 F) standard to 12°C (53.6 F) (formerly considered "Core Cold Water Habitat," it's now classified as "Bull Trout Spawning and Juvenile Rearing" habitat).
Dissolved Oxygen
DEQ has never conducted a rulemaking on the aquatic life use subcategories (i.e., the technical term for how aquatic species, including fish, use a waterbody) associated with the dissolved oxygen standards. Rather, since 1996, DEQ has applied DO criteria as specified in memos to the Environmental Protection Agency (EPA).
The Aquatic Life Use rulemaking will designate dissolved oxygen standards in DEQ's rules for the first time. This should result in some waterbodies receiving more stringent DO designations (such as portions of the Deschutes and Crooked Rivers and Whychus Creek, which DEQ proposes to change from a 6.5 mg/L dissolved oxygen criterion to a more protective 8.0 gm/L standard, due to a recategorization from "Cool Water Aquatic Life" use to "Cold Water Aquatic Life" use).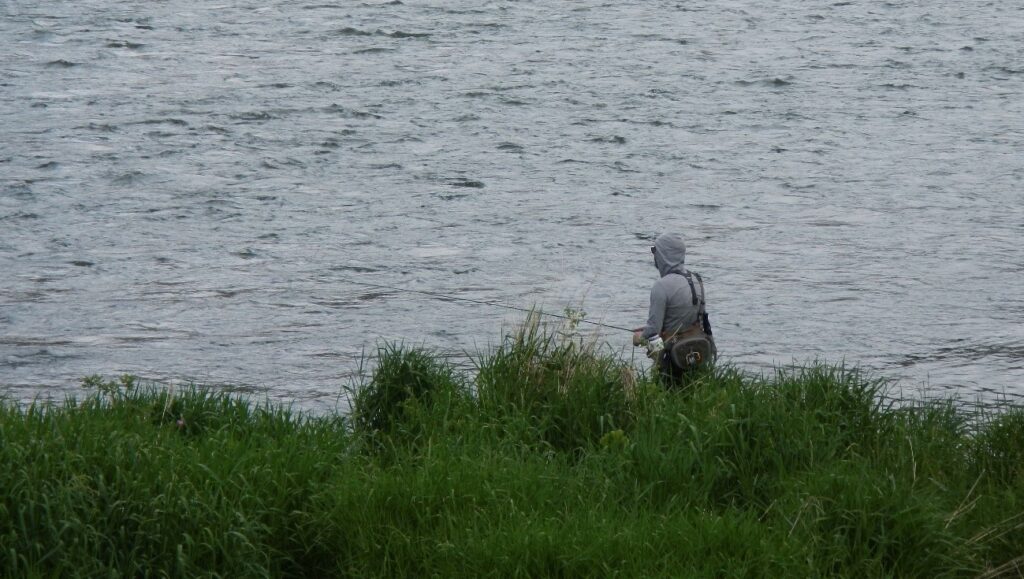 DEQ Proposal to change pH standards in Crooked River and Trout Creek
As part of the Aquatic Life Use rulemaking, DEQ is proposing to revise the pH criteria for the Crooked River and Trout Creek (both in the Deschutes watershed) to a less stringent standard. TU and Wild Steelheaders United oppose this proposal.
The Oregon Environmental Quality Commission (EQC) adopted its current statewide pH standards in 1996. The standards vary statewide: watersheds in western Oregon are designated a range of 6.5 – 8.5 pH, and many streams in central and eastern Oregon are designated as 6.5 – 9.0 or 7.0 – 9.0 pH.
The Deschutes watershed pH criteria currently specifies that pH values in all waterbodies other than the Cascade lakes may not fall outside the range of 6.5 – 8.5. DEQ intends to change its pH criteria for the Crooked River and Trout Creek to 6.5 – 9.0 because, according to the agency, the geology and character of those watersheds are more similar to central and eastern Oregon areas such as the John Day basin (which is already designated with a 9.0 pH maximum).
DEQ is styling the proposed change in standards as an administrative correction in its rules. TU does not find this reasoning to be persuasive or compelling.
The existing pH designation for the Crooked River and Trout Creek was established 46 years ago (i.e., it was set in 1976, and not changed in the 1996 rule update). Yet, DEQ has not demonstrated that the initial rule contained any errors or was based on inaccurate or incomplete information.
Over the years, water quality testing in the Crooked has repeatedly shown "excursions" above the 8.5 pH units currently allowed by Oregon rules. Therefore, much of the Crooked is currently designated as "impaired" for pH. Under the Clean Water Act, if a water body is listed as impaired for a water quality parameter – such as pH or temperature – then the state must craft a plan to restore the impairment. Conversely, if a water body is not impaired for a criteria, then the state is not obligated to restore water quality for that standard. A higher pH standard for the Crooked and Trout Creek would likely result in delisting two segments of the Crooked River from the 2022 list of waters "impaired" for pH in Oregon (i.e., Dry Creek to Lone Pine Creek, and Lone Pine Creek to Opal Springs).
Wild fish in the Crooked River – and downstream in the Deschutes – already face numerous water quality constraints. DEQ has not shown that high pH conditions in the Crooked and Trout Creek are natural in origin (potentially warranting a higher pH criteria), rather than anthropogenically caused (which would not warrant a change in pH criteria).
Next Steps
The Aquatic Life Use RAC will continue meeting through this summer, and before any proposed changes in water quality standards are adopted there will be an opportunity for the public to provide input on the draft rules (likely in the fall of 2022). TU and Wild Steelheaders will share an update on this rulemaking when the public comment period opens, with suggestions for how you can help make sure Oregon's water quality standards are updated to be sufficiently protective of the state's diverse steelhead, salmon and trout populations.