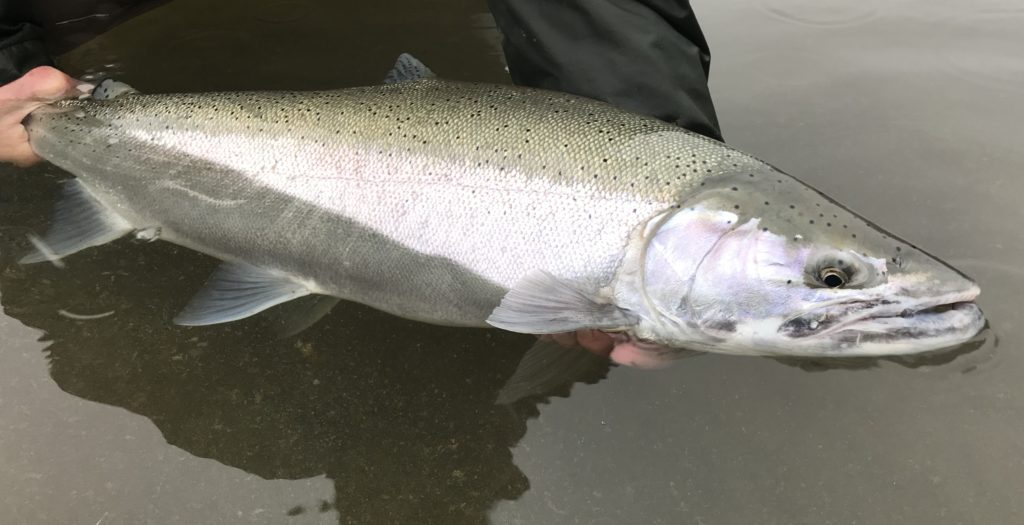 Southwest Oregon is one of the only places in the United States where you can legally kill a wild steelhead. Regulations used to allow for one wild steelhead harvest per day, up to five per year, but in 2018 bag limits were reduced to one per day and three per year following a petition from a group of southern Oregon fishing guides seeking to end wild steelhead harvest entirely.
In early 2020, ODFW initiated the development of the Rogue South Coast Multi-Species Conservation and Management Plan to guide hatchery operations, predator management, and fishing regulations for South Coast and Rogue River basins. This plan will cover both summer and winter steelhead, coho, and coastal cutthroat trout (Chinook management plans are already in place for the south coast and Rogue).
As part of the management planning process, ODFW formed two stakeholder groups consisting of guides, outfitters, habitat restoration professionals, conservation groups, and federal agencies, one for the South Coast zone, and another for the Rogue basin. Both groups met in late February 2020, and were scheduled for follow-up meetings in late March and late April, with a plan finalized over the summer and delivered to the Oregon Fish and Wildlife Commission for a vote in the fall. Covid 19 has impacted that timeline, all in-person meetings have been scrapped, and the stakeholder groups are now holding their second meetings via teleconference this week, with another round of meetings in the works for mid-May. You can review ODFW's proposed management options here.
Wild Steelheaders United and Trout Unlimited are represented on both stakeholder stratum groups by Oregon Field Coordinator Kyle Smith. Check back soon for updates on the management planning process , and if you'd like to tune into tomorrow's Rogue Stakeholder Stratum Team meeting, you can view an agenda and obtain call-in information here. There won't be opportunity for public comment during the teleconference, but interested parties can submit written comment to ODFW by emailing ODFW District Biologists Steve Mazur ( Steve.J.Mazur@state.or.us) and Dan VanDyke ( Daniel.J.Vandyke@state.or.us).