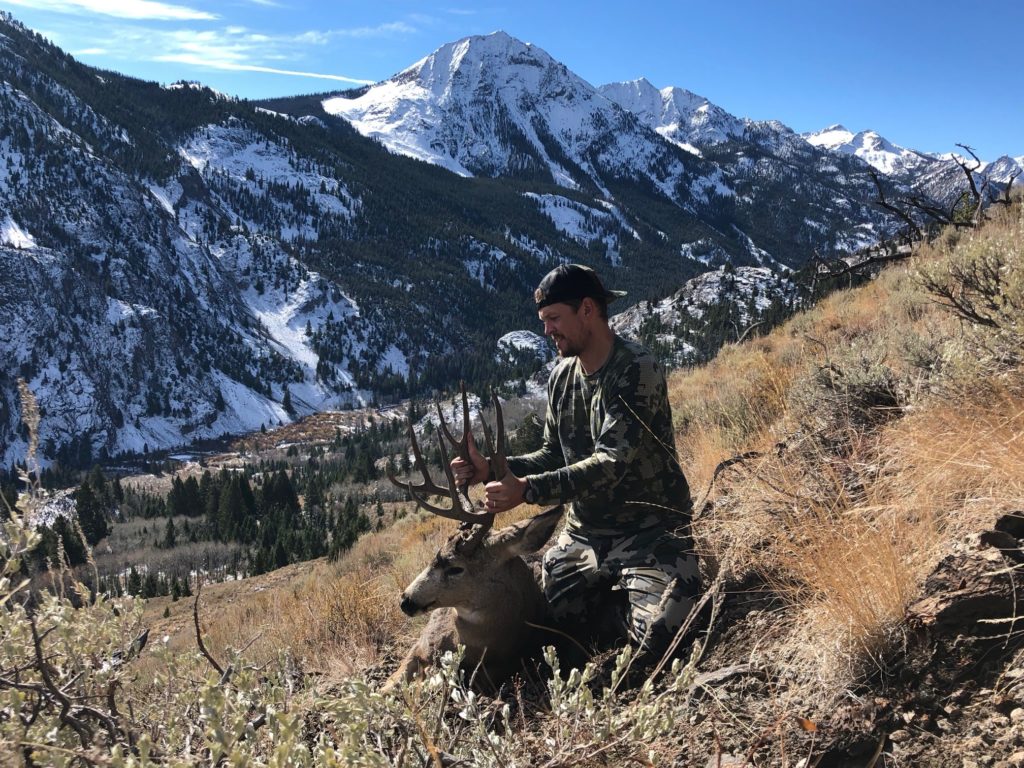 Next up in our Meet the Team series is Oregon Field Coordinator, Kyle Smith. Kyle works to protect public lands and advocates for policies that ensure a bright future for wild steelhead.
Home town: Corvallis, OR
Home waters: McKenzie, Willamette
Favorite way to catch steelhead (gear, fly, etc.)? Mostly fly rods.
Boat or hike? Why?
If I had to choose one, it'd be a drift boat. Coming up in Eugene, I gained a deep respect for oarsmanship, with the Upper McKenzie, Whitehorse on the Deschutes, Mule Creek Canyon on the Rogue, and the Middle Fork Salmon as the ultimate proving grounds for those I looked up to. Let's just say I've made more than my fair share of mistakes on the oars. The deep respect I have for boating and how quickly things can go sideways on a river are a big part of my love of fishing.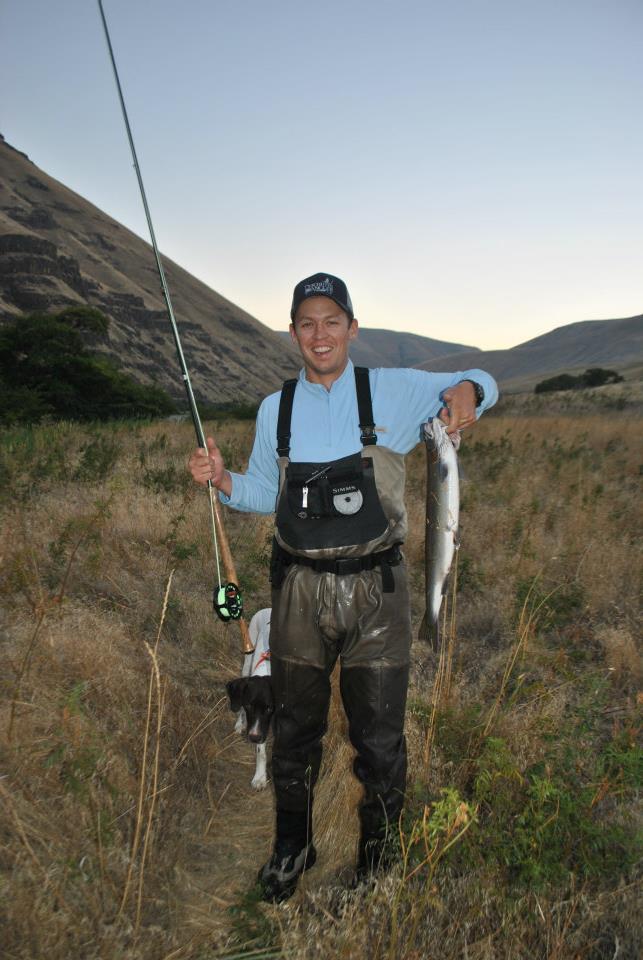 Story around the first steelhead you ever caught?
I was 17 and fishing with my mentor, Bob Zvolensky, on a small Northern California coastal river. An old homemade 8wt fly rod and a Scientific Angler click and pawl reel with indicator yarn and a big ugly glow-bug. Skill had no part in hooking or landing that fish, but the memory stuck with me and sparked a lifelong passion for steelhead and the mysterious nature of rivers.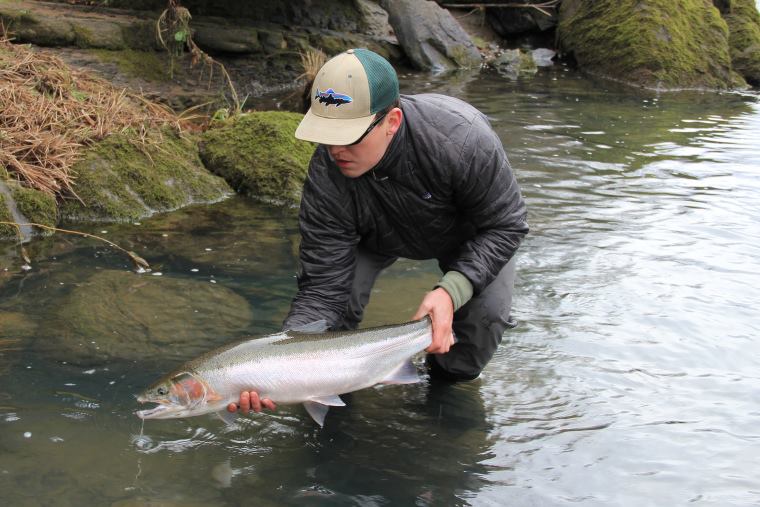 Most memorable steelhead camp?
Oh geez, most of those memories are a little fuzzy, but my first float down the Wild and Scenic Rogue for half pounders is pretty memorable. Halloween float with one of my best friends and his girlfriend at the time who is now his wife.
On the Rogue during late October, kayakers and rafters place mini pumpkins on lots of the rocks in the river and it's a challenge to see how sketchy of spots they can place them- in the middle of big rapids and in hard-to-reach places. We didn't actually do much fishing on that trip, only a few half-pounders that provided dinner one night, but we made memories that we still laugh about to this day. And needless to say our friendship has endured for a long time, as that trip was a decade, two weddings, and two kids ago for our families.
What's your favorite thing about wild steelhead?
For me, wild steelhead bring comfort that the world isn't totally ruined yet. Steelhead life histories tie together such diverse parts of the Western US, coastal rain forests to high desert rivers, places that I've lived and loved my entire life. To know that they can still persist amidst all the development and changes we've thrust upon them is pretty incredible.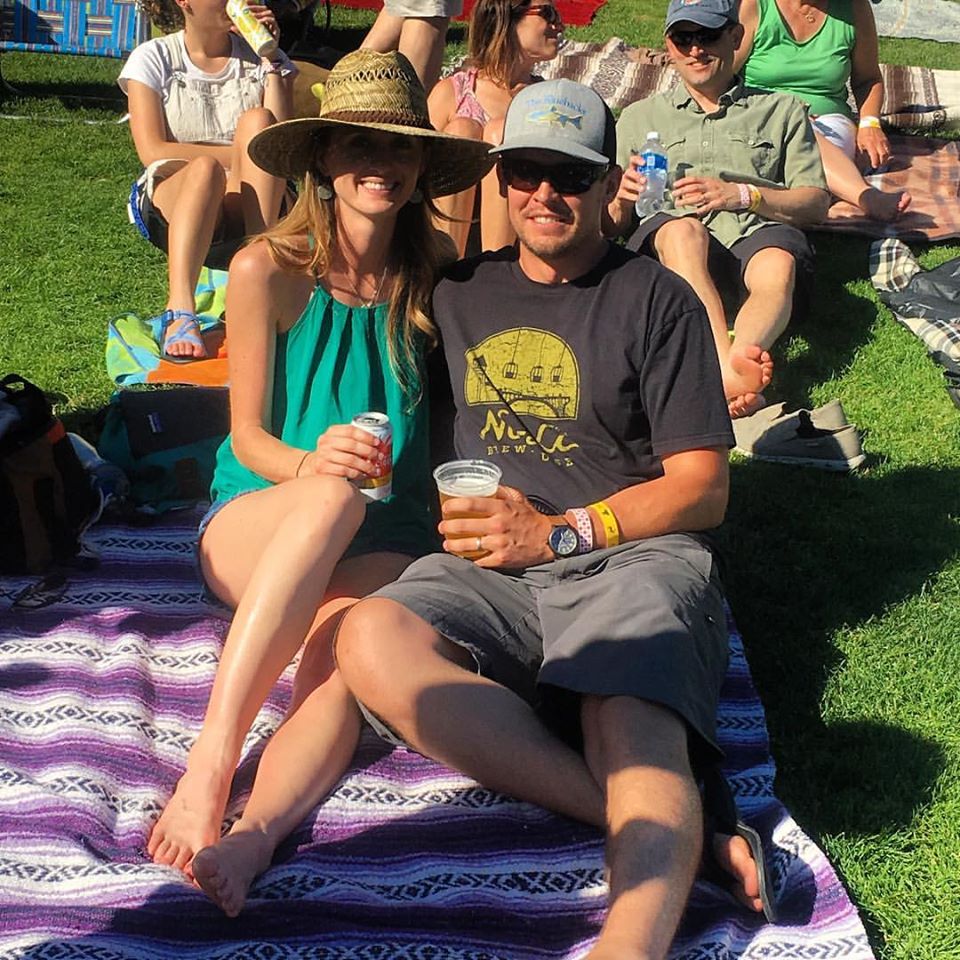 Other hobbies or passions besides wild steelhead?
With our first son born in January 2020, my biggest passion right now is being a dad. Aside from marveling at his growth and how much he changes from week to week, I love upland and waterfowl hunting, training time with my dog, big game hunting in wild, steep country, and trying to stay in shape between seasons by trail running and biking. Woodworking, live music, gardening, and cooking are also passions that fill the majority of my time at home.
Tell us about your career before joining Wild Steelheaders
Too much school. I went to undergrad at Washington State (Go Cougs!), then headed off to New York City for a masters in environmental policy at Columbia University, and landed back on the West Coast working in energy efficiency consulting in Portland. Unsatisfied with that career, I went back to grad school and got a law degree at the University of Oregon, where I spent more time working in the local fly shop and rowing a drift boat than I did in the library. After law school, I worked for a watershed council in the Willamette Valley, started the Bluebacks TU chapter in Corvallis, and eventually got hired on by Trout Unlimited's Volunteer Operations team in 2014. In 2017, I moved from VolOps to the Sportsmen's Conservation Project at TU where I work on public lands advocacy and wild steelhead issues.
When you think of the future of wild steelhead, what gives you a sense of hope? What makes you concerned or worried? Steelhead are incredibly resilient animals. I'm confident that they'll be swimming in rivers long after humans are gone, so I guess that gives me hope. My biggest concern is whether we're smart enough as a species to figure out how to co-exist with wild steelhead while we're here.
Anything else you want Wild Steelheaders United and Trout Unlimited readers to know?
Your voice counts, but only when you use it. If I've learned anything from being a full-time conservationist, it's that individual voices really do make a difference in influencing public policy and management decisions on public lands.
If you care about wildlife and wild fish, you have the power to make an impact and it really doesn't need to be complicated or take a lot of time. Signing our Wild Steelheaders Credo gives more weight to the advocacy work we do. Signing an action alert to elected officials really does have an impact. Showing up at town halls for your senators and congressmen and speaking about your issues is a big deal. These are the ways we influence decision-makers and improve public policy and your voice matters, but you've gotta show up to have an impact. The world won't change for the better if you stay home on the couch or count on others to advocate for the things you care about.