Steelheaders, anglers, and river-lovers of all types in Washington state have a lot to celebrate this month.
At long last, the state legislature passed a bill that spells water quality improvements and greater protections for critical wild fish populations last week in a bi-partisan vote.
Washington is currently the only state in the Pacific Northwest that allows suction dredge mining in fish habitat listed as critical in the Endangered Species Act – meaning it allows an activity known to cause harm to fish to remain underway in places our fish populations are their most sensitive. Sometimes, suction dredging was even permitted when waterways were closed to fishing. This new law will change that.
For years, we've had enormous taxpayer investment in restoring water quality and fish habitat while we let outdated motorized suction dredge mining laws needlessly threaten our most sensitive fish populations. This month, our lawmakers remedied this glaring oversight in our regulations.

Crystal Elliot, Washington Habitat Director for Trout Unlimited
Suction dredge mining is a form of mineral prospecting that uses gas-powered dredges to vacuum up rocks, gravel, and sediment from the bottom of creeks and rivers to search for gold. Proven impacts of suction dredge mining include erosion and sedimentation, mobilization of mercury and other heavy metals, increase in water temperatures, water contamination, habitat destruction, as well as physical impacts to fish eggs, juvenile fish, invertebrates, and other aquatic organisms.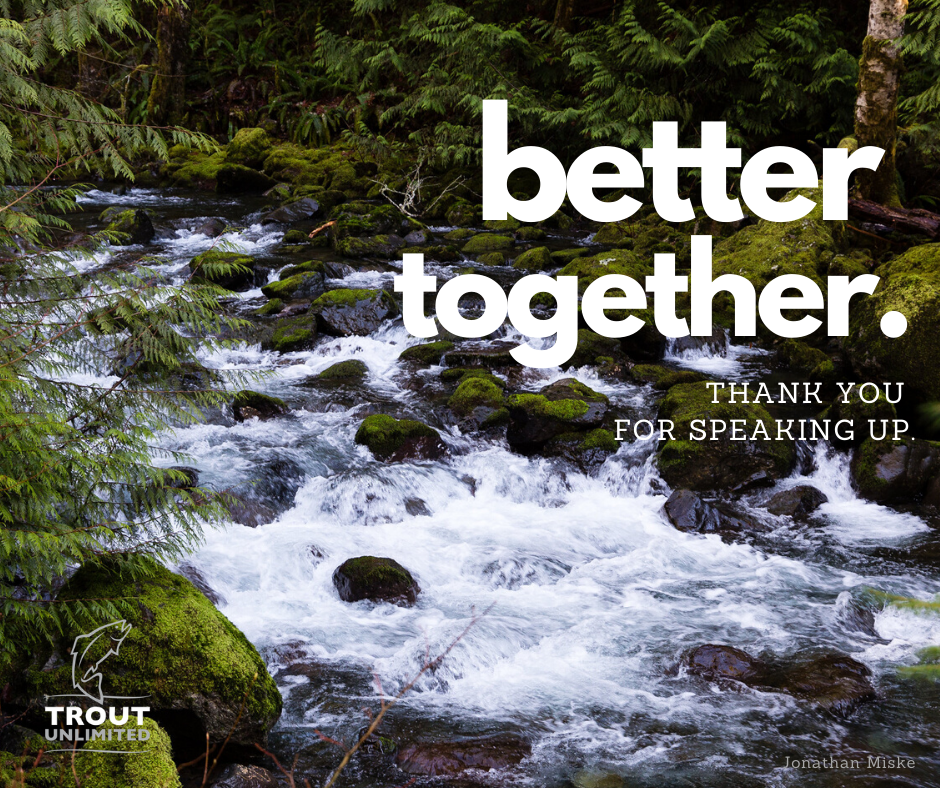 The bill passed thanks to a major team effort: Lead by Trout Unlimited, a coalition of more than 160 businesses, non-profit organizations and faith-based groups worked together. Native American tribes from across Washington State, including the Quinault Indian Nation, Snoqualmie Tribe, Yakama Nation, Sauk-Suiattle Tribe, Tulalip Tribes, and others also supported the bill.
Here is what two state legislators had to say about the measure:
"This legislation is a common-sense reform to protect habitat and water quality in areas of Washington State most critical to the recovery of salmon and steelhead. I appreciate the support for this bill from all over the State," said Sen. Jesse Salomon (D – 32nd, Shoreline), sponsor of SB 6149, the Senate companion bill to HB 1261.
"I am glad to see the legislature approve these protections of critical habitat for salmon, steelhead, and bull trout from the harmful impacts of motorized mining. I appreciate the broad support of the bill from all parts of Washington State from recreational fishing and environmental groups, local governments, businesses, and Indian tribes. As a lifelong fly fisherman, I'm proud to support this commonsense approach that protects habitat and ensures compliance with the Clean Water Act and Endangered Species Act," said House sponsor of HB 1261, Rep. Strom Peterson (D-21st, Edmonds).
Common-sense is right. Washington's water quality and fisheries resources are critical to Washington's economy, amounting to $4.5 billion annually for the state. However, wild salmon and steelhead populations continue to decline. We hope this legislation is another step toward getting this trend to move in the opposite direction.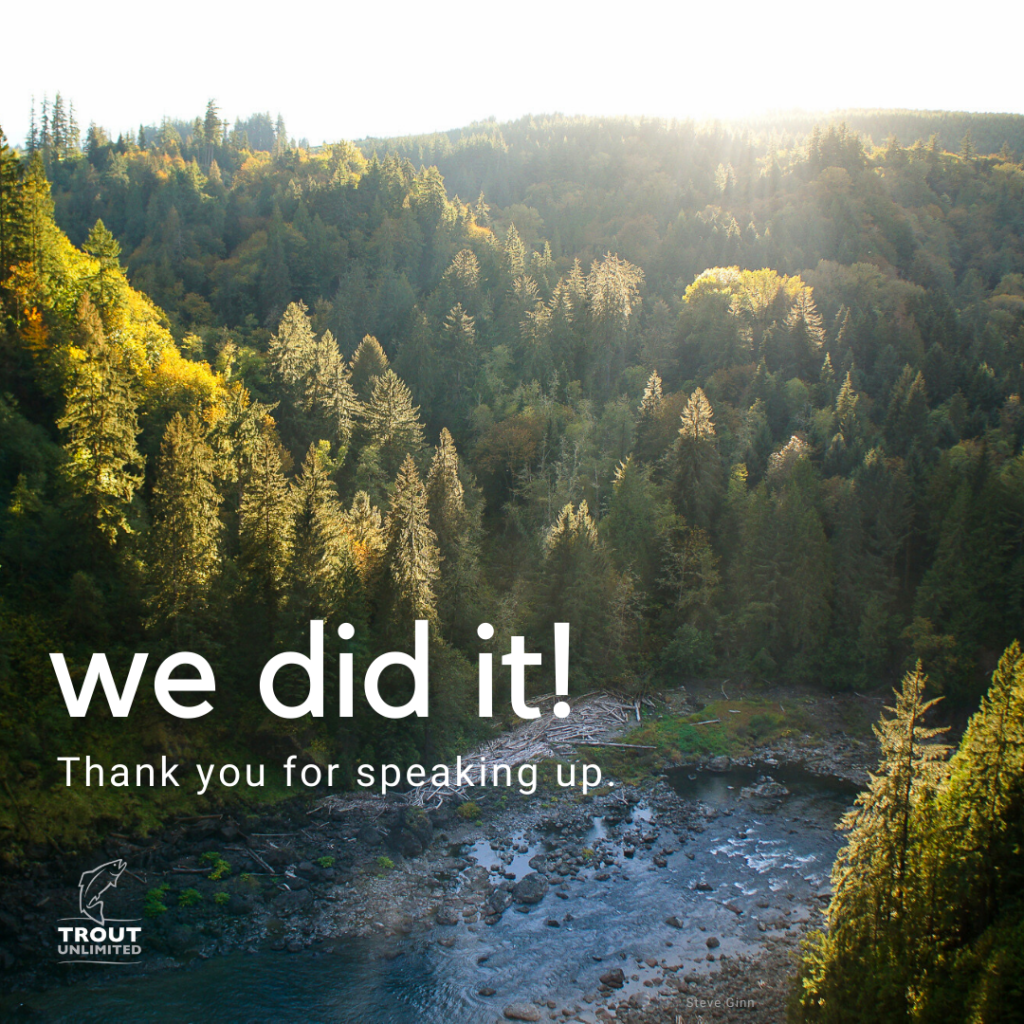 The takeaway? We're thrilled for greater protections for our fish and water quality. But we're also thrilled with Washington residents and anglers who recognized this problem and worked together – speaking up over and over again until they achieved a solution. Thank you to everyone who called or emailed their legislator or attended a hearing. Your voices mattered.