I've only heard stories and seen pictures of anglers fortunate enough to experience the peak of steelheading in Puget Sound, which touches the ancestral lands and waters of more than two dozen tribes.
Back when it was a regular occurrence to catch multiple fish on skated flies at Deer Creek on the North Fork Stilly in late summer, land high teens fish in March on the fabled Sky, or watch the fish come upriver in waves at the famed McMillin drift on the Puyallup. Puget Sound was the epicenter of steelhead country. By the time it was my turn, most of the rivers had become shadows of their former selves.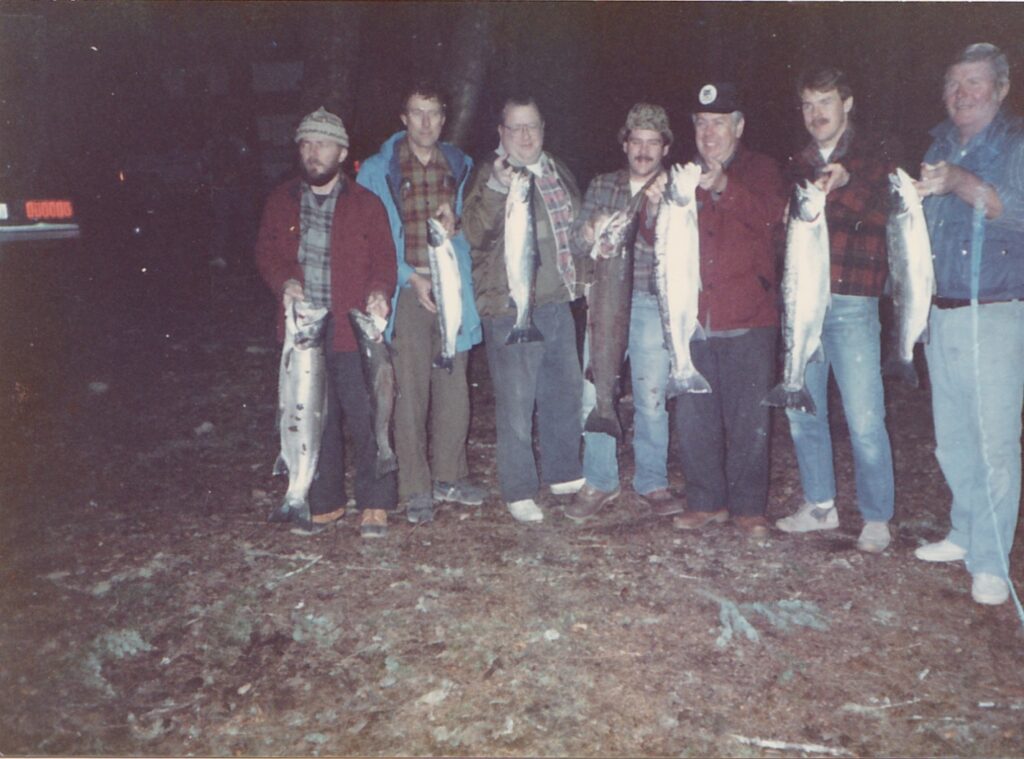 As the runs have declined, the divide among steelheaders worsened. Fewer opportunities had fueled a constant debate regarding how rivers should be managed.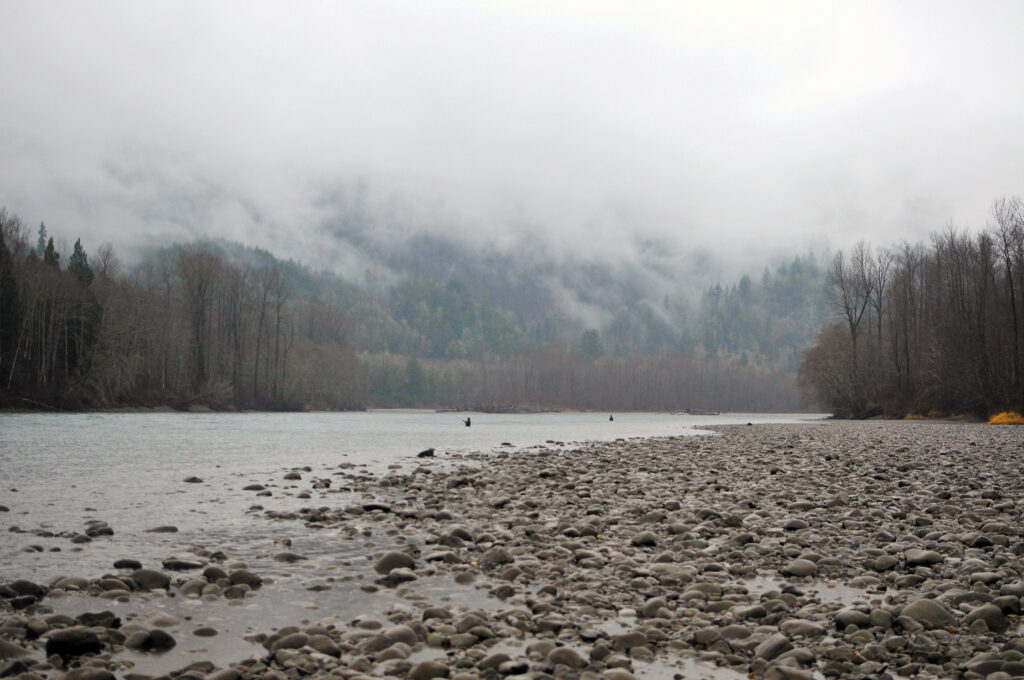 Back in early 2016, here on our blog, we posed the question: "What is a steelhead manager to do given the divide in the community of steelhead anglers and the legal imperative to protect and sustain wild steelhead?"
The Portfolio Approach was Born
Our solution was a portfolio approach to management, which should maximize our returns and minimize our risk. If implemented, this approach would result in the best remaining watersheds and steelhead populations reserved for wild-only catch and release fisheries, while other fisheries remain open for sustainable, scientifically defendable harvest.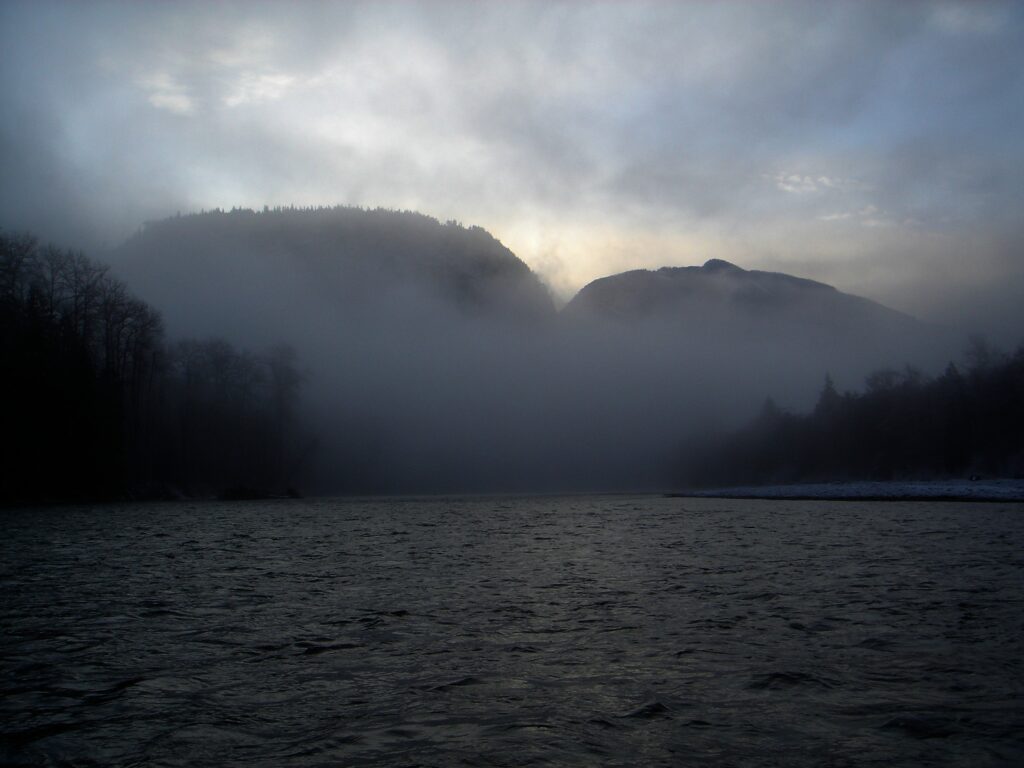 This idea was hatched by Trout Unlimited's (TU) Western VP of Conservation and founder of the Wild Steelhead Initiative (WSI), Rob Masonis; and the WSI's Director of Science, John McMillan. Shortly after the formation of the WSI in 2015, they got together and developed the portfolio concept to accomplish three goals:
Rebuild fishable populations of wild steelhead in our most productive rivers;
Provide diverse opportunity so anglers would have a reason to speak up for steelhead and river conservation; and,
Provide an opportunity to conduct critical research that would enable managers to make more informed decisions about steelhead management.
Masonis then contacted friend and colleague, Andrew Marks, at the Coastal Conservation Association (CCA), who liked the idea. They reached out to Jim Scott at Washington Department of Fish and Wildlife (WDFW), to pitch the launch of an advisory group to develop a portfolio for Puget Sound and get anglers and advocates back on the water.
Bringing Anglers Together to Find a Solution
Finally, in March of 2017, the concept came to fruition, as the WDFW selected 13 steelhead advocates to participate in the Puget Sound Steelhead Advisory Group (PSSAG).
The PSSAG is made up of leaders representing the wide diversity found in the sportfishing, conservation, and business community. Some of us like to swing flies, some of us prefer a float and jig. Some of us measure a successful day with a limit of hatchery steelhead, some of us call success one wild steelhead to hand. But in these past three years, we've had to set aside any differences and focus on our shared love for steelhead fishing. With this lens, we collectively worked to achieve our long-term goal of developing fisheries in Puget Sound—both hatchery and wild—for generations to come.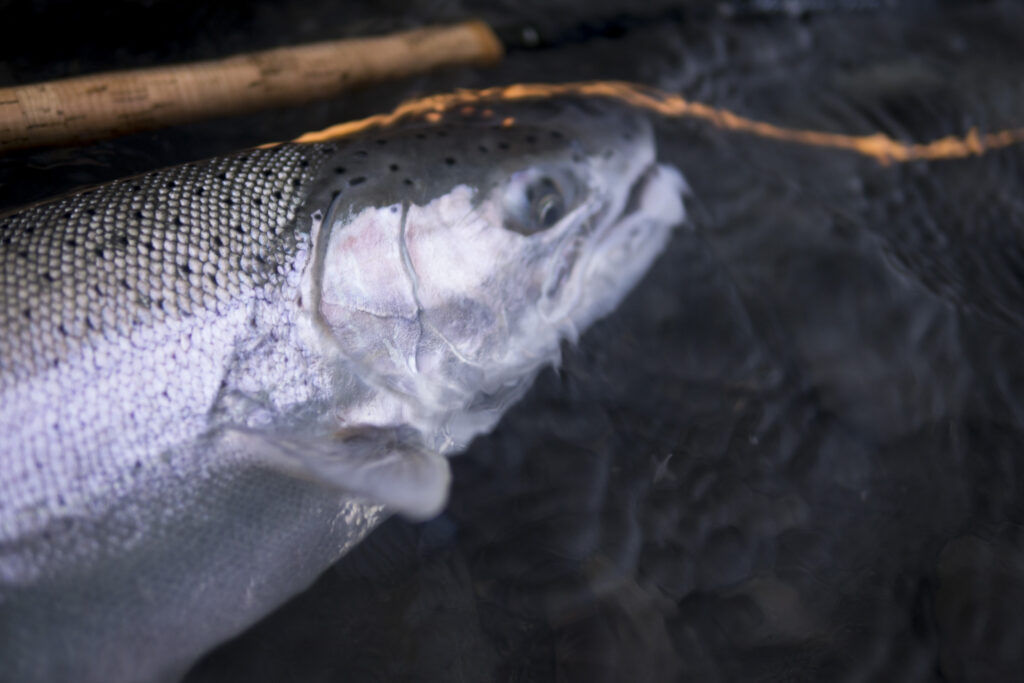 The first task of the group was to develop a portfolio of watershed-specific conservation, fishery, and hatchery strategies for Puget Sound steelhead. This was no easy task, as steelhead returns hover around 5 – 10% of historical abundance. To put it bluntly, we were essentially fighting over the last piece of pie. With each passing season, the runs dwindled and we felt the pressure of losing more opportunity. It was clear the good old days, when fish were plentiful and opportunities were found in any river, were long gone.
Charting the Path for Puget Sound Steelhead
With the launch, group members quickly found something else we could all agree on: that the process we'd initiated was grueling. We had to think creatively, proactively, and spend some time in each other's shoes. We all had ideas—not always shared—of how to move the ball forward. But we rolled up our sleeves, listened to each other, and knew that unless we found broad consensus and forged a collaborative path forward for both conservation and opportunity, that we would eventually have endangered listings and fewer fishing opportunities in Puget Sound than we started with. We agreed turning around the decline of Endangered Species Act (ESA)-listed wild steelhead had to be the first step.
Over the past three years, we learned from more than 40 steelhead experts from state and federal agencies, had hundreds of hours of challenging discussions, and through seemingly endless breakout groups, conference calls and editing sessions, arrived at a product we can all be proud of.
The Steelhead Map
We produced a top-shelf example of a management document to be used by WDFW for Puget Sound steelhead. The document charts a future in which our state fish is no longer threatened with extinction and we have runs that are healthy enough to support sustainable fisheries.
The finished product is what we call the Quicksilver Portfolio—our recommendation of an adaptive and experimental approach for the future of Puget Sound steelhead fisheries and a path toward recovery. From what we know and can tell, there is no management and guidance document for steelhead fisheries like this anywhere in the world.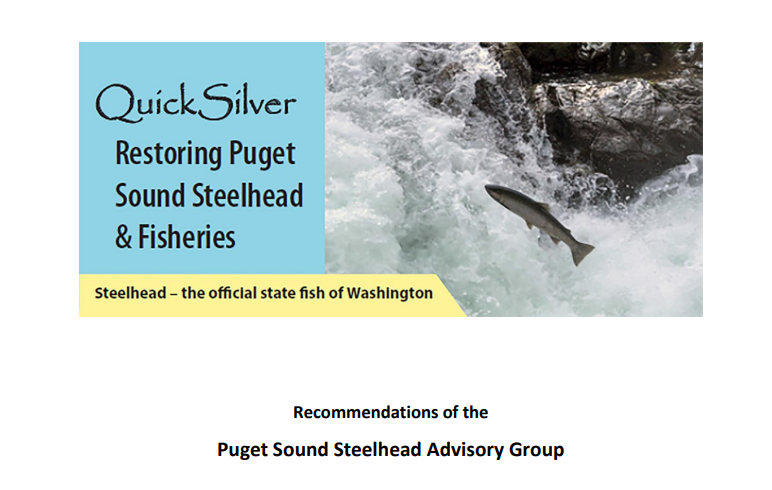 We believe this experimental design will help test strategies and answer key questions associated fisheries and recovery. We seek to understand more about the genetic and ecological effects of hatcheries on wild steelhead, the impacts of sportfishing on wild steelhead, and our overall ability to recover steelhead in the face of climate change and booming populations in the region. To this end, we've put together what we believe is an opportunity to develop and implement controlled experiments to help answer some of these questions.
Better Science = More Opportunity
A common theme we found over the past three years was that our full understanding of steelhead in Puget Sound is incomplete. To successfully work toward recovery and sustainable fisheries, we need more information to better inform management decisions, and we need to manage adaptively to achieve both conservation and opportunity objectives. This portfolio does just that: recommends proactive management strategies that reflect the reality on the ground, and provides recovery strategies and new opportunities for all steelheaders.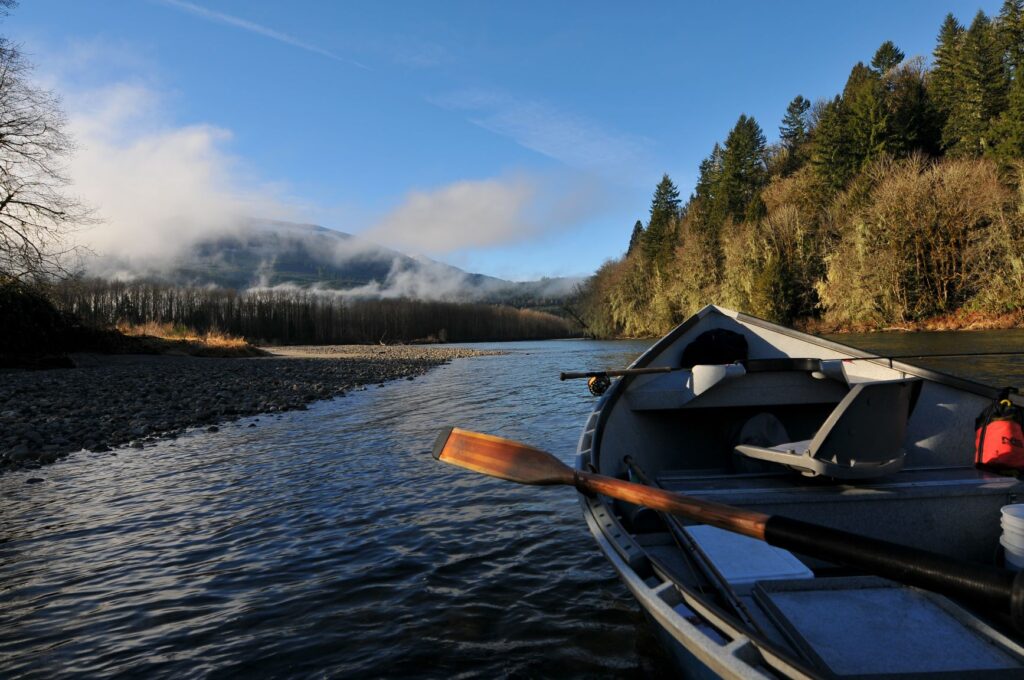 Not only is this the right thing to do, it's the good thing to do. It will benefit local communities, the state, the WDFW, and of course, the state fish of Washington. At a time when society as a whole—and even more so the sportfishing community—is this polarized, the Quicksilver Portfolio is an opportunity for the WDFW (and you) to push forward an experimental recovery and management strategy that was developed by the champions from the entire steelhead community.
Love Steelheading? Be an Advocate.
We at Wild Steelheaders United believe that without steelhead anglers on the water, steelhead will lose advocates and will be headed on a path toward extinction. This portfolio is a playbook to help ensure that advocates persist into the future for our iconic Puget Sound steelhead.
In the coming months here on our blog, we will dive into more detail about the Quicksilver Portfolio to help explain the proposals for each of the three regions (distinct population segments) within Puget Sound, how we arrived at our recommendations, and discuss in-depth what these potential fisheries would look like.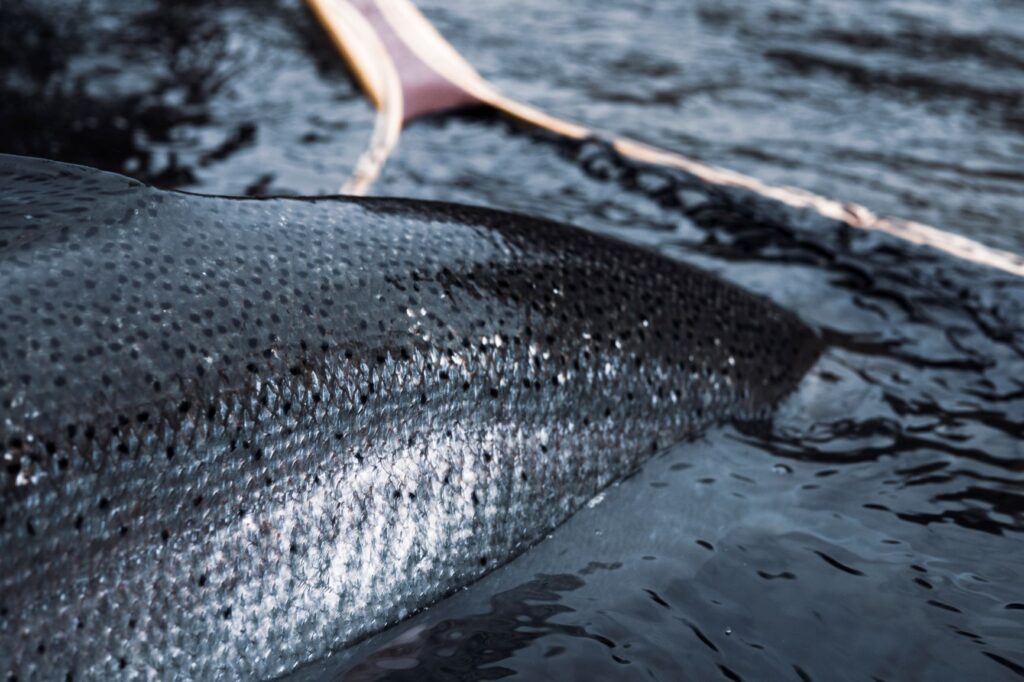 Stay tuned, as the implementation of the Quicksilver Portfolio is just getting underway with WDFW, the WDFW Commission, and eventually heading to Olympia for the January 2021 session to secure funding through the state legislature. We'll need your help.
In the meantime, check out the Quicksilver Portfolio for yourself and take an hour or so to peek into what we believe is the future of steelheading in Puget Sound.
Additionally, if you have questions about the portfolio, please feel free to contact me anytime.
With continued listening, compromise, science, and a little luck, we may be able to have multiple fish days at Deer Creek again. It'll just take more blood, sweat, and conference calls to get us there.