It's been close to a month now since the first wave of stay-at-home orders were issued here in the Pacific Northwest due to the Coronavirus (COVID-19). Anxiety, fear, confusion, sadness, and anger, are all emotions that I'm sure we've all felt at one time or another as close to 92% of United States is under a stay-at-home order because of COVID-19.
As anglers, spending time out on the river in pursuit of wild steelhead can be a real tonic. But many state fish and game agencies throughout steelhead country have issued restrictions or complete closures on angling, which for many of us seeking on-the-water relief in these uncertain times is a tough pill to swallow.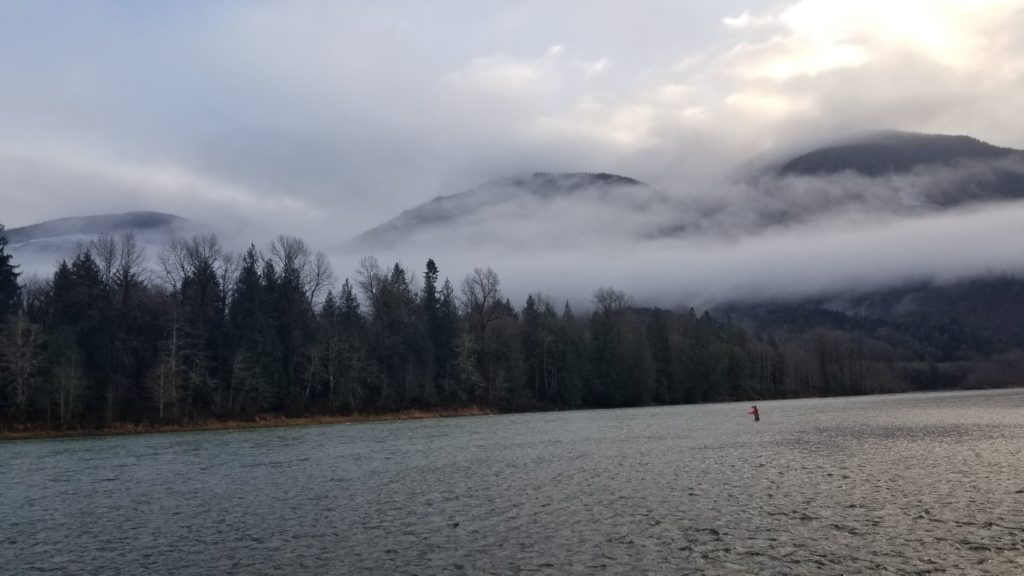 Here in Washington state, the Washington Department of Fish and Wildlife (WDFW) has closed all fishing and hunting activities through May 4. Learn more in this interview from Northwest Outdoors Radio's John Kruse and his short chat with WDFW Director Kelly Susewind on the reasons behind the fishing shutdown.
Oregon—joint manager of Columbia River fisheries with Washington—has closed recreational salmon and steelhead fishing in Oregon waters of the Columbia River indefinitely. However, the remainder of the state remains open, but only to resident anglers .
Recreational fishing remains open in most of California, although the state has closed some high use angling areas such as boat ramps and is considering temporary closures to angling of entire rivers or counties, where local officials have requested such measures . Idaho has suspended the sale of out-of-state fishing licenses, while residents can still fish, following their state's recommended guidelines.
And while recreational fishing remains open in Alaska, community and tribal leaders in Bristol Bay are calling on Gov. Mike Dunleavy to close the upcoming, famed commercial sockeye salmon fishery, due to concerns of overloading rural medical facilities and inability to social distance.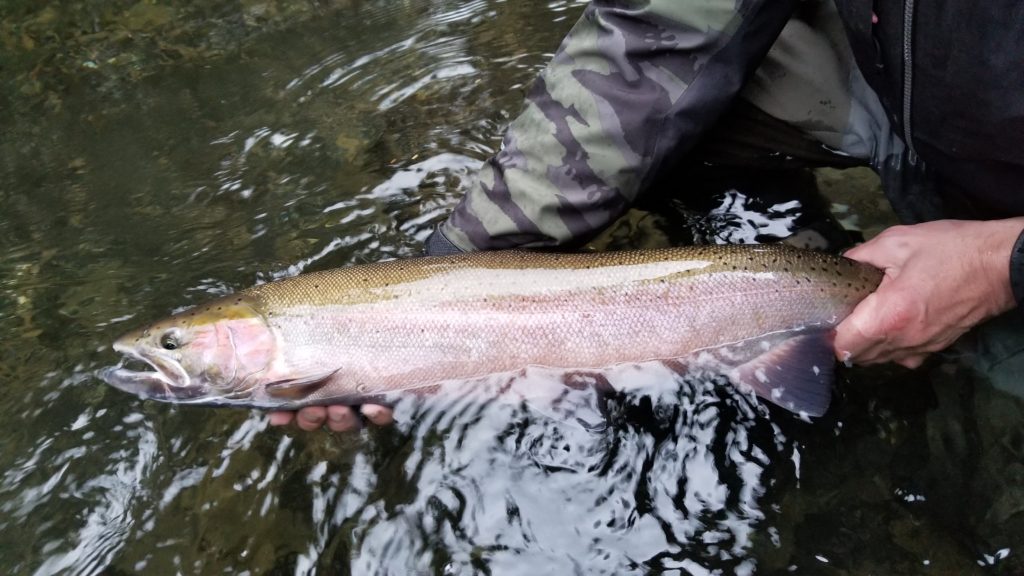 The consequences of these restrictions and closures are hitting our fishing industry hard, too. Just this week, the American Fly Fishing Trade Association (AFFTA) decided to postpone their annual International Fly Tackle Dealer (IFTD) show, scheduled for October. Many guides have been out of work and off the water for weeks, and most shops and stores closed, deemed non-essential and only handling online orders.
Kirk Deeter, Trout Unlimited's Vice President of TROUT Media and editor-in-chief of AFFTA's print magazine, Angling Trade, penned a piece with some good advice about whether or not we should go fishing and if it should even be encouraged at this time.
If you're in a state where fishing is closed or restricted, it is easy to take to social media or fire off emails and lambast the agencies that manage our fisheries. Or we can see this as an opportunity to reflect on the great days we have had on the water, and be grateful for those moments when our line went tight or we watched our float get dunked.
And with steelhead runs across the Pacific Northwest mostly in decline, we can take some solace in the fact the fish are getting a break from angling pressure during this crucial period in their life cycle.
We don't have to disconnect from fishing entirely. Right now is a good time tie up some flies (there are some killer nightly tutorials happening on Instagram) or jigs, rig some more spoons or worms, clean lines, and organize your gear. And if you must get to the river, spend some time looking for redds and observe one of the fascinating periods for the fish.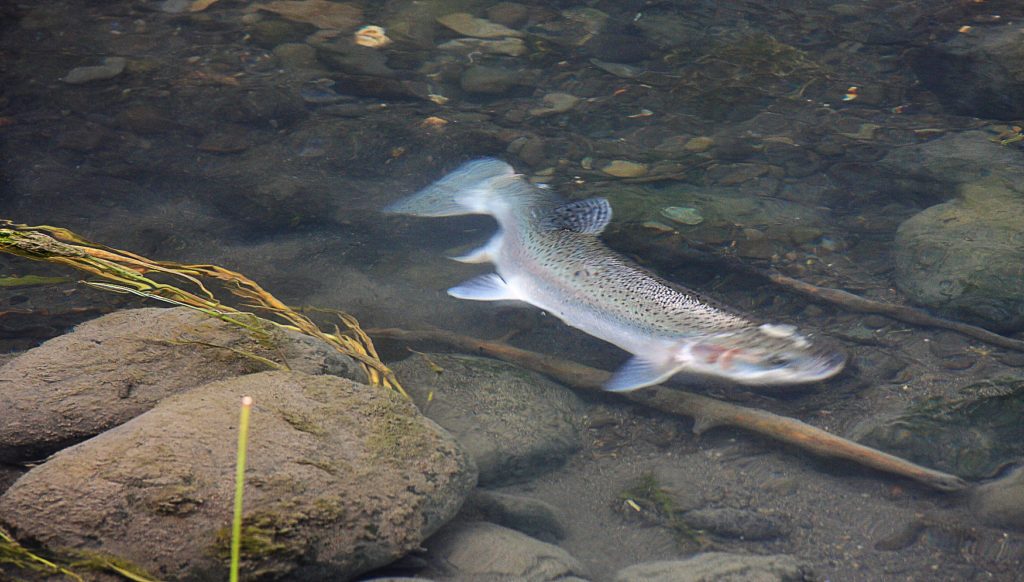 Better yet, go river snorkeling. Our own John McMillan's father, Bill, wrote a great piece about the fundamentals to get you started.
Here at Wild Steelheaders United we encourage everyone to follow the health and safety recommendations of the federal, state, and local governments, as we all do our part to socially distance, help flatten the curve, and hopefully soon, get back to fishing. And when you do need to head out for essential items or to get some sun and exercise, make sure your face is covered.
In the short-term, make sure you're on our email list, and you follow us on Instagram and Facebook. Next week, we have some good news to share about wild steelhead recovery here in Washington that you won't want to miss. And we welcome your sharing your own good news about wild steelhead and your love for them on our social feeds, on Instagram and on Facebook.
UPDATE: Trout Unlimited is now offering free one-year memberships for all employees deemed essential during this COVID pandemic, as a small way of saying thank you for your hard work, service, and dedication.