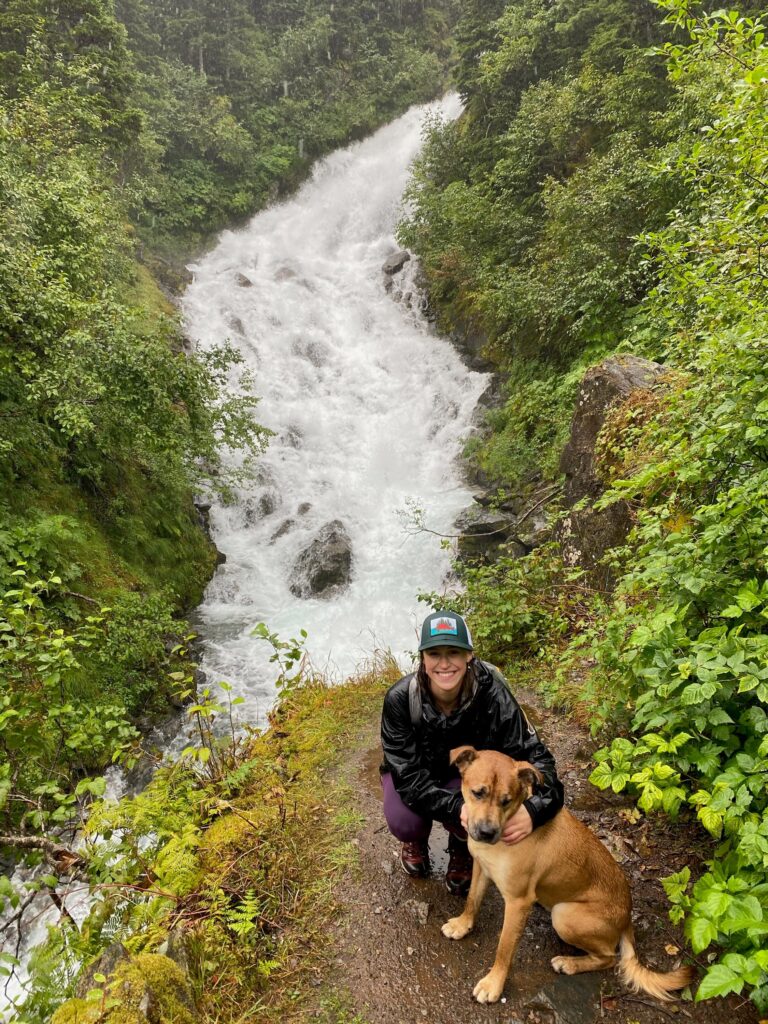 Meet Trout Unlimited's Oregon Engagement Manager, Sophia Kaelke. Sophia focuses on outreach, organizing and communications work and supports the Wild Steelhead Initiative in Oregon.
Hometown:
I was born and raised in Juneau, Alaska, but am now living in Bend, Oregon.
Home water:
Small coastal streams along Southeast Alaska's Inside Passage.
Boat or hike? Why
Hike. I love the anticipation of hiking down to the water.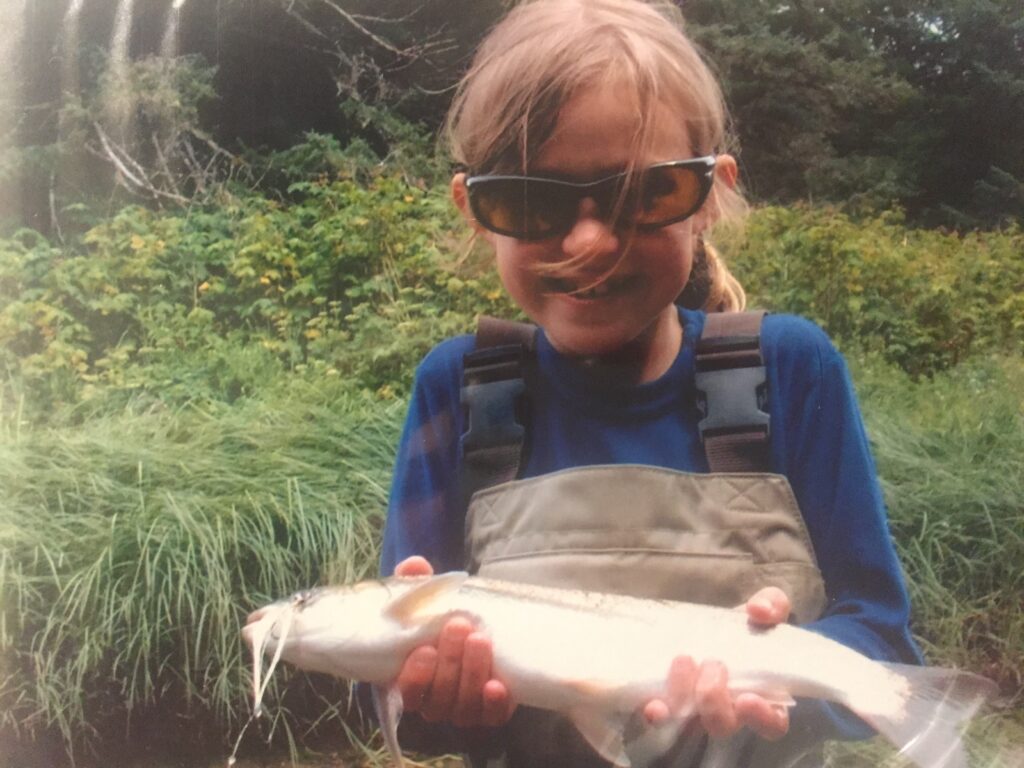 Story around the first steelhead you ever caught?
Hopefully I'll be able to tell that story this year. I have high hopes for landing my first steelhead.
What's your favorite thing about wild steelhead?
Some of my best memories growing up in Alaska took place on steelhead and salmon streams. Regardless of the state, the places these fish call home are some of the most beautiful and unique spots in the country.
Other hobbies or passions besides wild steelhead?
If it keeps me moving and outside, I'm in. I grew up tagging along with my dad on fly fishing trips and spent a lot of time on the water as a kid, but I wouldn't call myself an expert angler by any means. As I got older, I fell in love with backpacking and the idea that I could carry everything I needed on my back. I love a powder day on the mountain or spending time relaxing at my family's cabin up in Alaska. I still have a lot to learn when it comes to fishing and I'm looking forward to new adventures down here in Oregon.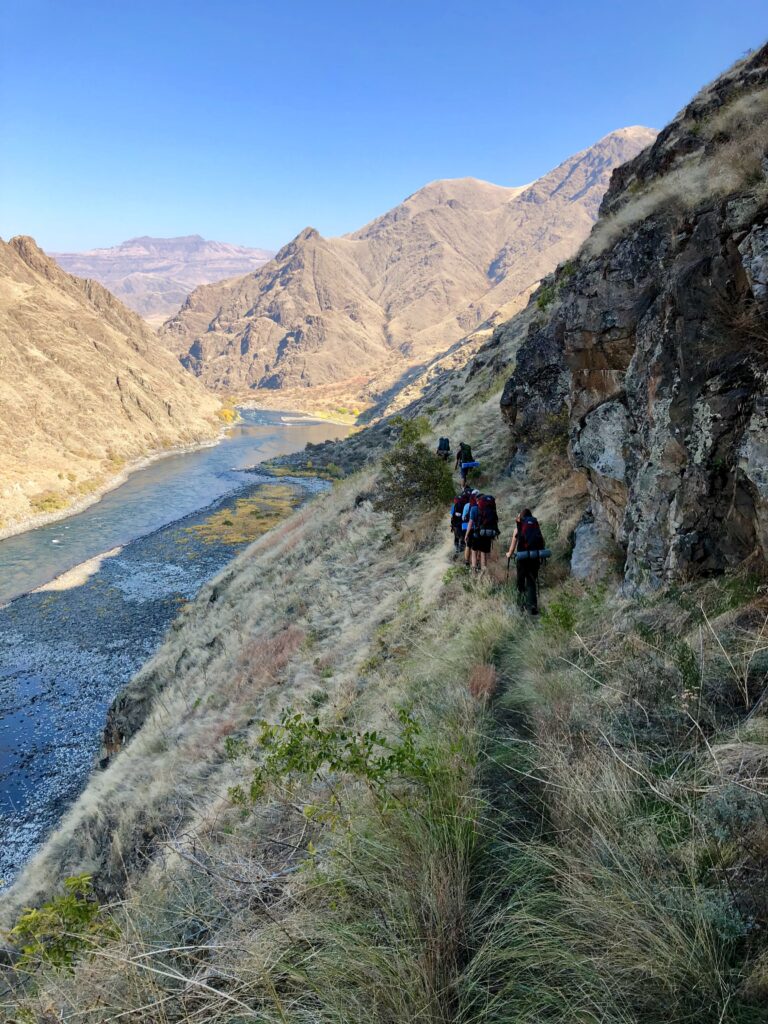 Tell us about your career before joining Wild Steelheaders.
I worked for Gonzaga University's outdoor recreation program in the Inland Northwest coordinating events and volunteer opportunities that connected students to the outdoors while spending my weekends leading backpacking and whitewater rafting trips.
After graduating, I headed back home to Alaska and the Tongass National Forest where I did outreach and development work for a regional conservation group, worked as an organizer, and led a statewide grassroots organizing campaign for a trail organization.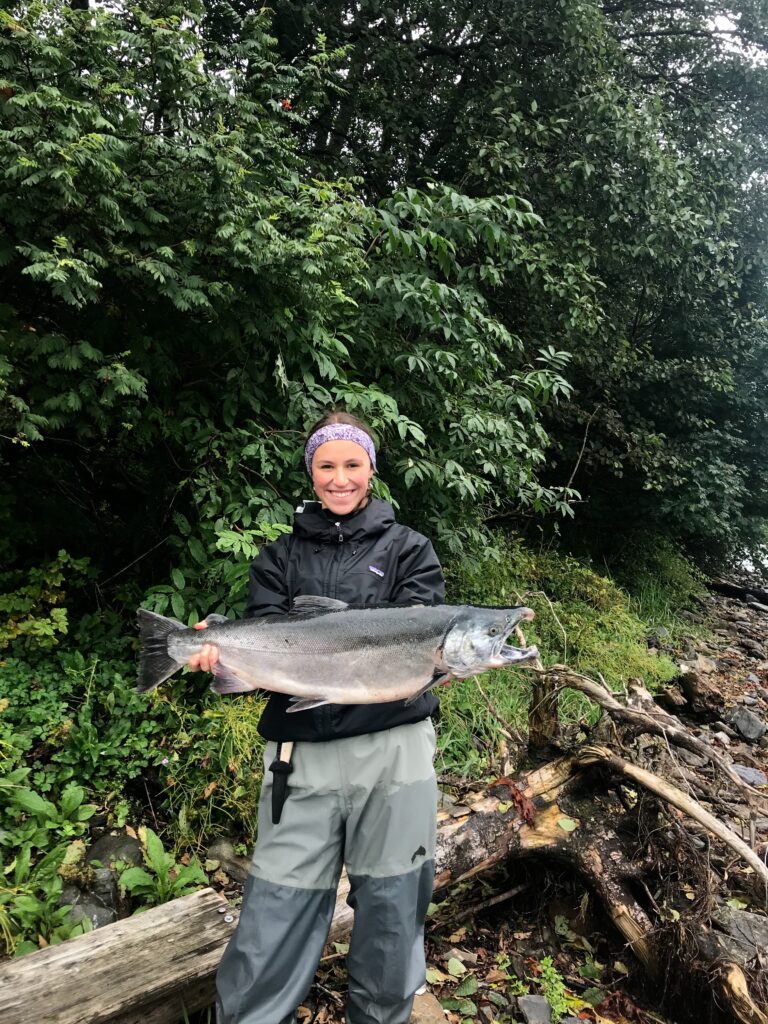 When you think of the future of wild steelhead, what gives you a sense of hope? What makes you concerned or worried?
The prevalence of climate change in the Pacific Northwest is undeniable. The effects of climate change will continue to bring challenging conditions for wild steelhead and other coldwater fish. As we experience drought, heatwaves and longer fire seasons, I hope we recognize the need to act now. I am thankful for advocacy work being done to protect fish and habitat, along with restoration work that brings streams back to their natural state and helps build resilience in the face of climate change.
Anything else you want Wild Steelheaders United and Trout Unlimited readers to know?
As anglers, conservationists and community members, your voices matter tremendously. I ask that you direct your passion for steelhead towards ensuring that we restore and maintain wild steelhead to fishable levels, not only for ourselves and future generations, but also for these incredible fish.