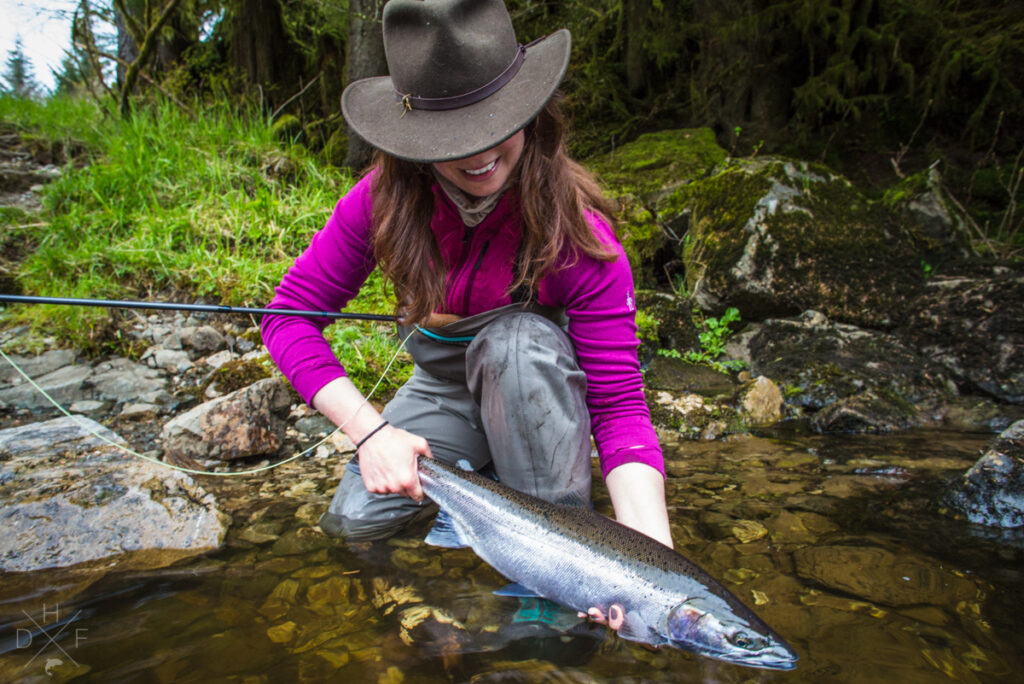 By ending industrial old-growth logging and investing in restoration, USFS protects both known and unknown steelhead habitat  
By Marian Giannulis 
The Tongass National Forest in Southeast Alaska is one of the last places in the United States where wild steelhead maintain healthy populations. At nearly 17 million acres, America's largest national forest provides optimal conditions for abundant populations of wild steelhead and salmon. Anglers from around the world flock here to fish for steelhead in pristine streams that flow through the temperate rainforest.
But, not everything in the Tongass is picture perfect. 
For decades the Tongass has been subjected to industrial clear-cut logging that has left its bountiful steelhead and salmon runs, large deer and bear populations, and incredible scenery at risk. The Tongass National Forest is part of the largest temperate rainforest on earth and is the only national forest where clear-cut logging of old-growth forest still takes place on an industrial scale. A continuation of these practices would undoubtedly put the wild steelhead populations of the Tongass at risk like so many other populations in the Pacific Northwest. Thankfully this outdated and highly-subsidized practice has finally come to an end with the recent announcement of the U.S. Forest Services' new "Southeast Alaska Sustainability Strategy."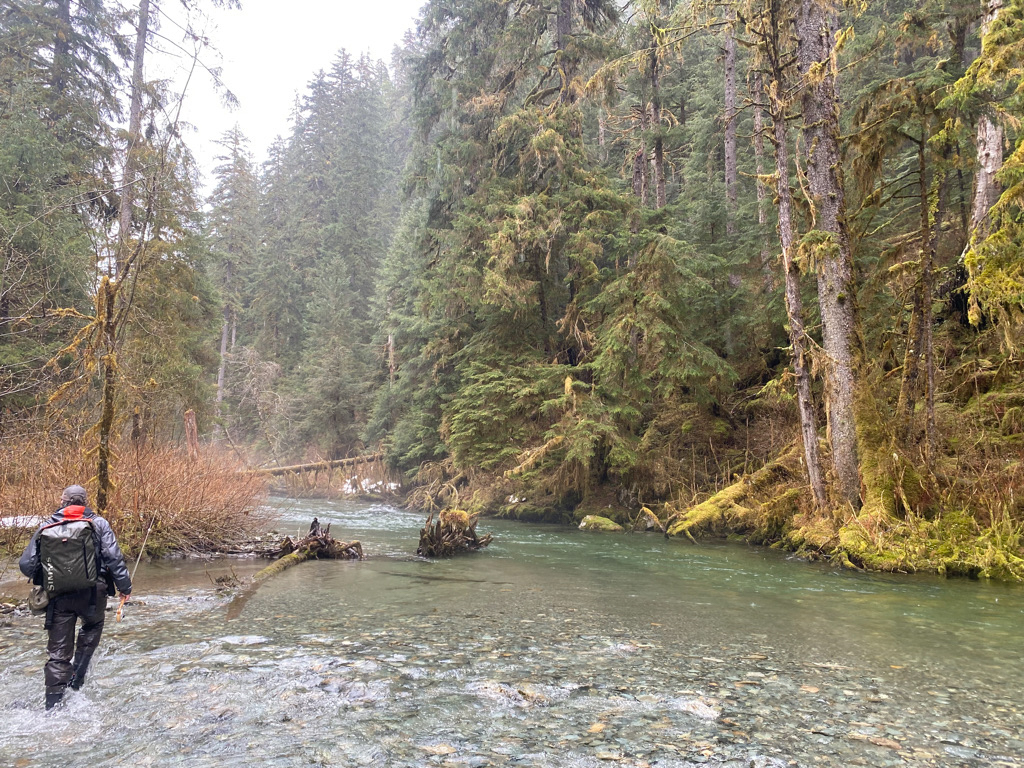 A key component of the new strategy is to align management of the Tongass with the economic and ecological realities of the region, where fishing, guiding and tourism have been the dominant sources of employment for decades. To do this, the Forest Service is ending large-scale old-growth timber sales on the Tongass and focusing, instead, on forest restoration, recreation and resilience, including for climate, wildlife habitat and watershed improvement. This is a welcome change for one of the rarest ecosystems on the planet.
Another integral piece of the strategy is to initiate a rulemaking this summer that will propose restoring 2001 Roadless Rule protections. An October 2020, decision exempted the Tongass from the Roadless Rule, which opened the door to expanded industrial old-growth logging and construction of new logging roads on more than 9 million acres of the Tongass. This exemption left critical fish and wildlife habitat vulnerable.
Reinstating the Roadless Rule, ending old-growth logging and refocusing agency resources on restoration is a great win for local steelhead. The Tongass has over 300 steelhead streams that are officially recorded in the Alaska Department of Fish and Game's Anadromous Waters Catalogue (AWC), but this is by no means a complete picture of steelhead's presence in the Tongass. Anecdotal data suggests that the true number of steelhead streams could be twice that.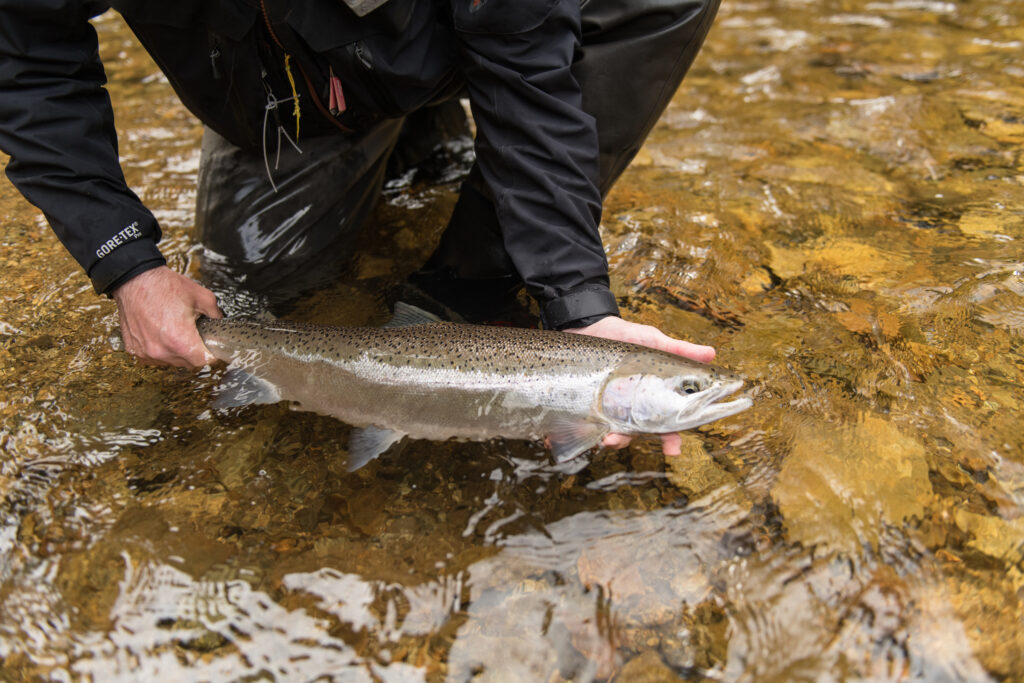 Trout Unlimited Alaska's Fish Habitat Mapping Project works to expand fish habitat knowledge by documenting anadromous habitat use in freshwater bodies that are not currently listed. Since its start in 2018, the Fish Habitat Mapping Project surveys have resulted in the addition of seven previously undocumented steelhead waters to the AWC, with two more nominations from the 2021 season pending (stay tuned for a future blog post with those updates).
Waterways that are not listed in the AWC do not receive conservation measures under Alaska State Law. With an incomplete knowledge of all Tongass steelhead habitat and active logging and development throughout the forest, steelhead have been at great risk. The Forest Service's new strategy will protect the over 300 documented steelhead streams and many more undocumented streams, ensuring some of the last thriving populations of wild steelhead are around for generations to come.
Marian Giannullis is the Communications and Engagement Director for Trout Unlimited Alaska.
Learn more about our work to document these SE Alaska fish populations in our short film, Anadromous Waters, released last fall.
Take action to help the Tongass.