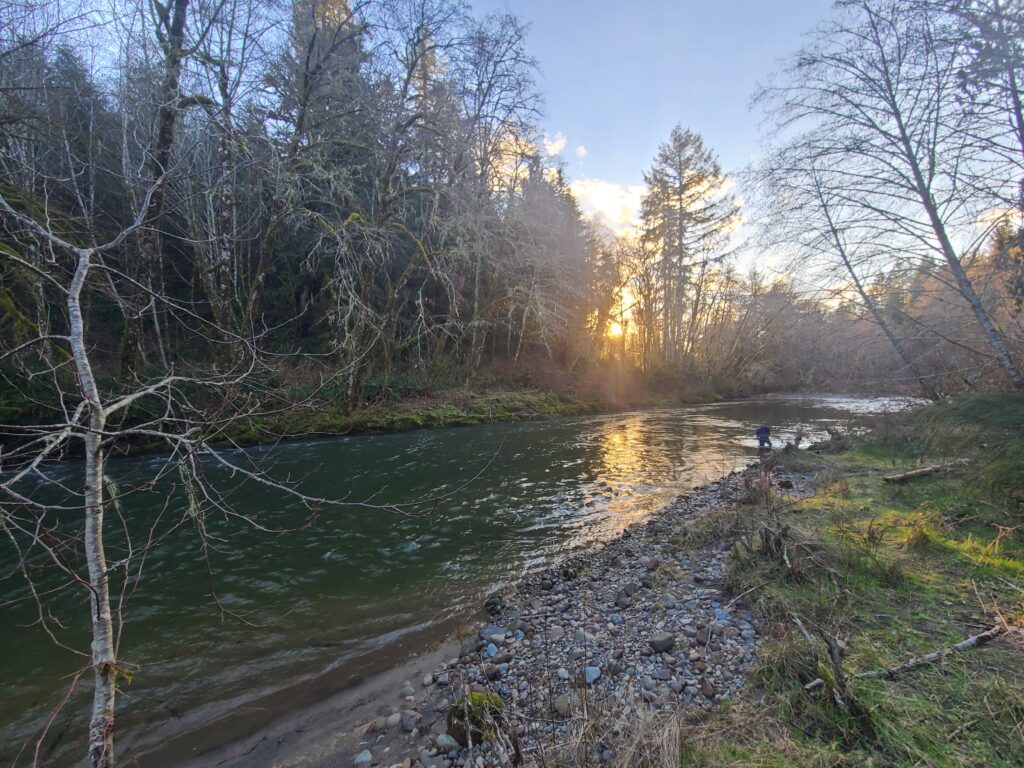 The Cascade, Green, and Napeequa rivers being considered by state as Outstanding Resource Waters
This week, Washington Department of Ecology began the proposal phase for rulemaking around the Evergreen State's first Outstanding Resource Waters (ORW) designation under the Clean Water Act.
The nominated water bodies include the Green River, the Napeequa River and the Cascade River. These rivers were chosen for their incredible values for clean cold water, outstanding recreation and fishing and hunting values, and unique attributes that distinguish them among state water bodies and warrant special protection.
Wild Steelheaders United and Trout Unlimited enthusiastically endorse these proposed designations and the protections it will provide to each of these rivers and the cold-water habitat and fisheries they support.
We're especially excited about the designation for the Green River. This was among the initial group of rivers in Washington in the Lower Columbia River basin in 2013 to be designated as a wild steelhead gene bank by the Washington Department of Fish and Wildlife and the ORW designation adds a complimentary level of protection that is needed to protect the cold water habitat and species from ongoing mining threats.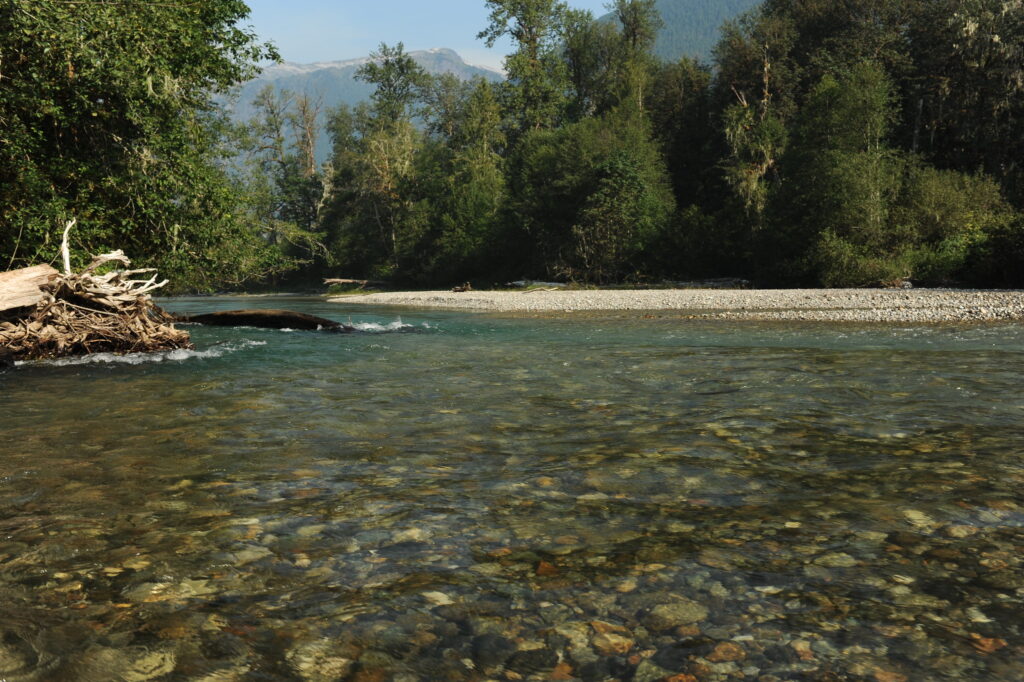 WSU encourages steelhead anglers like you, to send supportive comments in favor of these designations for each of the nominated rivers across Washington State.
The Washington Department of Ecology is especially interested in hearing from anglers who have a connection to these rivers. Maybe you caught your first winter steelhead in the Green or encountered one of the mighty steelhead known to swim and climb the steep gradient of the Cascade, a major tributary to Puget Sound's Skagit River, or you camped and fished as a child with family and friends deep in the Cascades on the Napeequa. This is your chance to speak up and ensure these places and their incredible cold, clean waters and steelhead populations will be protected for future generations.
Public participation helps demonstrate community interest and support, and comments can be short and concise. It's helpful to introduce yourself and your personal connection to the Cascade, Green, or Napeequa rivers.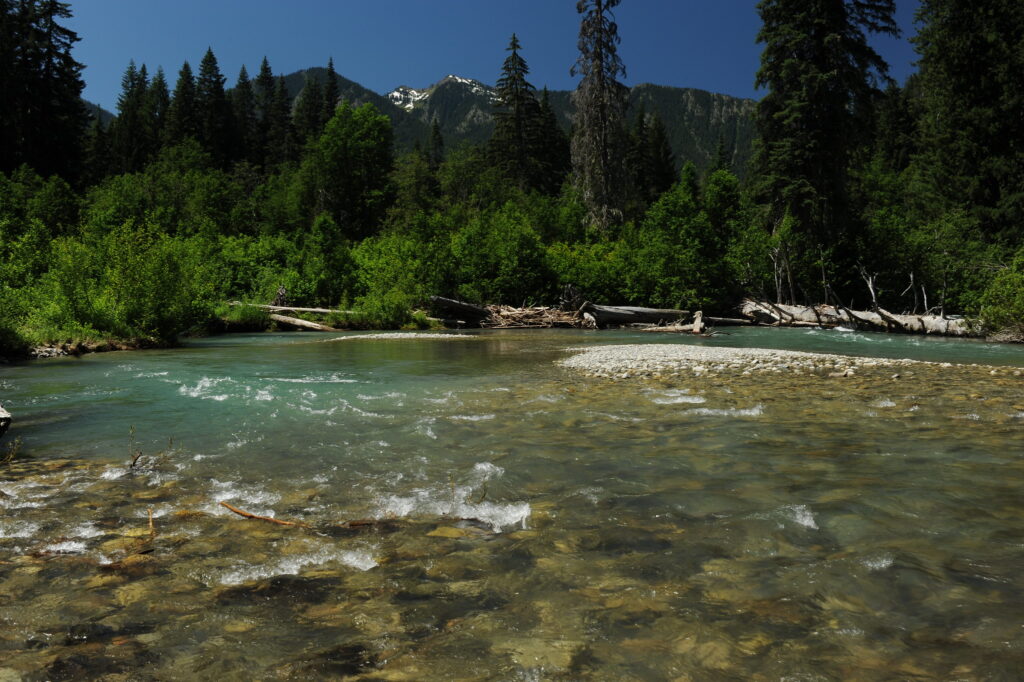 We recommend putting your reasons for supporting this designation in your own words, but consider adopting the points below into your comments if they ring true for you and your experiences with these rivers:
These waterways provide a multitude of ecosystem services including clean drinking water for communities, habitat that is critical to health and abundance of fish and wildlife species (including steelhead!), scenic beauty that is a defining attribute of our quality of life, and numerous recreational opportunities for residents and visitors including fishing, boating, hiking, and camping.
The recreational fishing industry supports $2.6 billion in economic output and 16,200 jobs in Washington State and cold, clean rivers are at the foundation of this industry.
Outdoor recreation supports $26.5 billion in annual expenditures and 264,000 jobs throughout Washington State and clean water is critical to this economic sector.
Protecting unimpaired headwaters is critical to the health of our rivers and everything downstream. The Clean Water Act recognizes the unique value of waterways of exceptional water quality and provides an opportunity for states to identify waterways as Outstanding Resource Waters.
In recent years, other western states have designated lakes and rivers under their rule making processes. In Oregon, for example, the North Fork Smith, a tributary to northern California's famed wild winter steelhead river the mighty Smith, was designated in 2016 by the Oregon Department of Environmental Quality to protect drinking water for several downstream communities from the threat of a foreign-owned mining company, which was intent on mining low-grade nickel ore in these incredibly important headwaters.
The citizens of Washington owe a tip of the hat to the Department of Ecology for undertaking the inaugural process to protect these important steelhead rivers and streams.
Please join us by submitting your comments in support of this rule making and take action today!