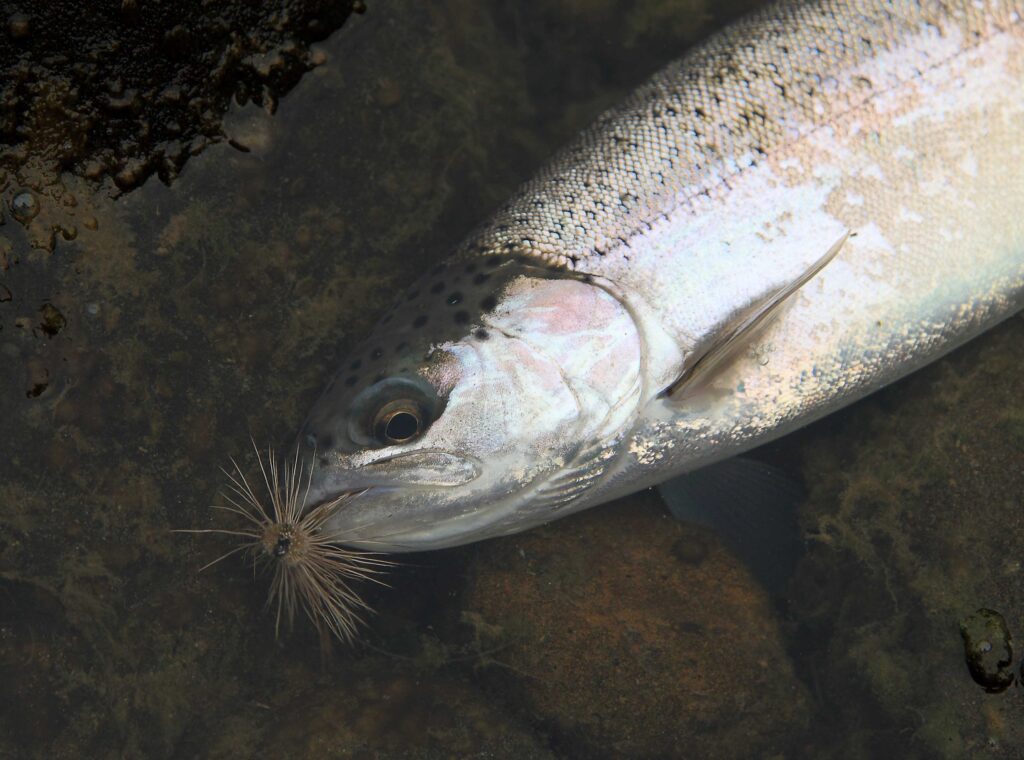 Earlier this year, the Oregon Department of Fish and Wildlife released its Rogue-South Coast Multi-Species Conservation and Management Plan (RSP), which lays out the management direction for Oregon coastal streams from the Elk River to the California border. As released in July, the plan would continue to allow harvest of wild steelhead, despite Oregon's south coast being one of the last places in the Lower 48 where the practice is still legal.  
During the public comment period for the RSP, the letters submitted to ODFW overwhelmingly supported a catch and release alternative (Alternative A). 2,566 public comments were submitted and eighty-eight percent of them supported Alternative A. Despite the outpouring support for a cautious management approach, ODFW released another draft of the RSP in October that did not include a catch and release alternative.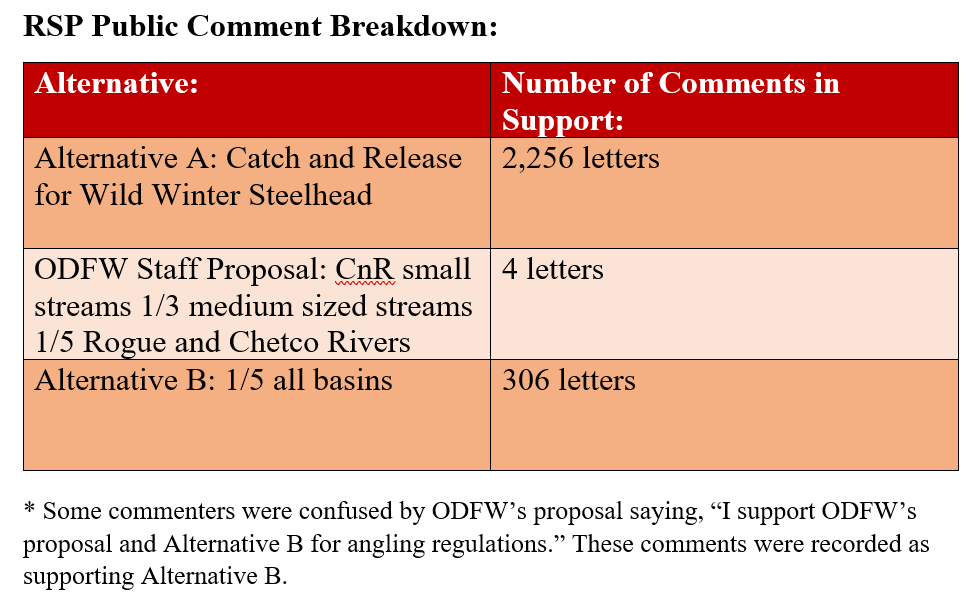 While it is extremely important that ODFW listen to the angling community, it is even more important that their decisions are informed by science and biological data. The principal reason why Wild Steelheaders United and Trout Unlimited have endorsed Alternative A of the RSP over the ODFW draft and Alternative B is the lack of science to support continued harvest. To manage our declining wild steelhead fisheries sustainably, more data is needed, including data on run size and escapement, population-specific harvest rates, and angling impacts to the most sensitive fish stocks, such as summer steelhead. ODFW does not currently have this data and the RSP provides no capacity or direction to generate, collect and review it.
To ensure wild steelhead abundance is restored and sustained, the plan needs to include statistically robust monitoring of adult abundance, juvenile productivity, spatial structure and diversity of individual steelhead populations to track response to management actions and climate change. Additionally, estimates of encounter rates and catch and release mortality need to be incorporated into annual harvest estimates. This is a management practice followed by both Washington and Idaho and is critical to accurately estimate harvest.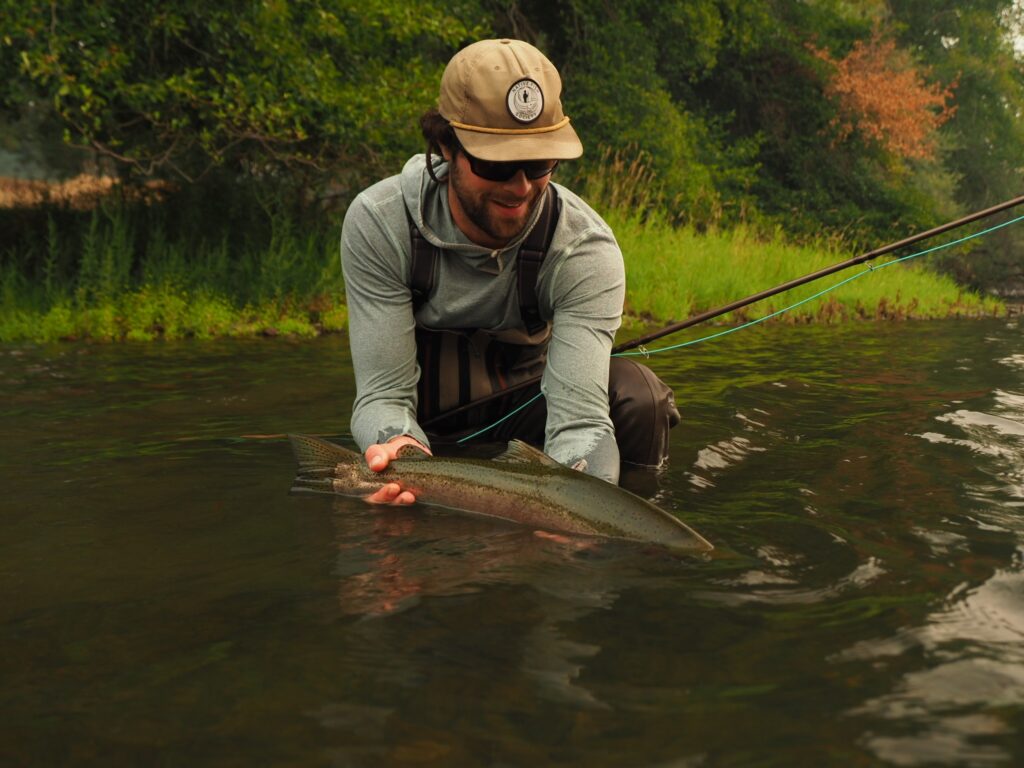 Throughout their range, the odds have not been looking good for wild steelhead and in many cases ODFW and other agencies are taking steps to prioritize the long-term health of wild steelhead, as seen with closures to the Columbia Basin tributaries in Oregon. So, why won't ODFW apply the same level of caution when it comes to the issue of harvest in Oregon's south coast? The Rogue River has experienced the six lowest years on record for juvenile abundance in the last six years. Climate change is decreasing our ability to predict trends in abundance and productivity and on top of that, ODFW already has massive gaps in data over the last thirty years. These factors will not lead to informed management decisions that ensure wild steelhead abundance is sustained. For these reasons, a cautious management approach is needed during this time of uncertainty.
On October 15th, ODFW will present the RSP to the Commission and commissioners will have the opportunity to comment and make recommendations for the plan. It is extremely important that the Commission is made aware of the massive support for a catch and release alternative and of the shortcomings with the RSP.
Please speak up for wild steelhead of Oregon's south coast by submitting a letter to the ODFW Commission and by registering to testify at the October 15th meeting.
Registration closes at 8:00 AM Wednesday October 13th. If you are able to testify, please do the following: