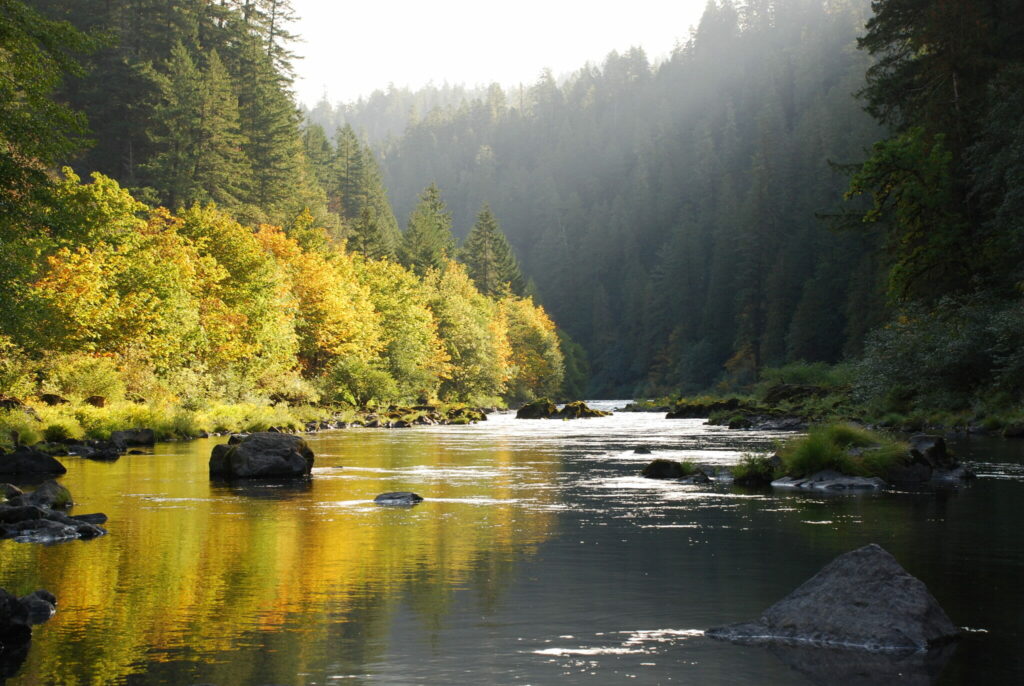 New legislation from Senators Ron Wyden and Jeff Merkley would better conserve some of Oregon's best waters for native salmon, steelhead and trout.
---
Today, Sen. Ron Wyden of Oregon introduced the River Democracy Act of 2021, which would create new Wild and Scenic River designations for a number of stream segments in Oregon where TU is working to protect and restore habitat, water sources and fishing opportunities. TU supports this legislation, which is based on more than 15,000 recommendations submitted by Oregon residents.
Few states have as much high-quality coldwater habitat — or as many fine fishing opportunities — to conserve as Oregon. TU is working up and down the Beaver State to support legislative initiatives that would better protect key habitat areas and stream reaches that remain largely unimpaired from resource development and that contribute to water supply security and a resilient ecology.
Sen. Wyden's bill — also sponsored by Oregon Sen. Jeff Merkley — is strongly supported by a coalition of clean water advocates, local elected officials, hunters and anglers, small business leaders, veterans, and other Oregon residents.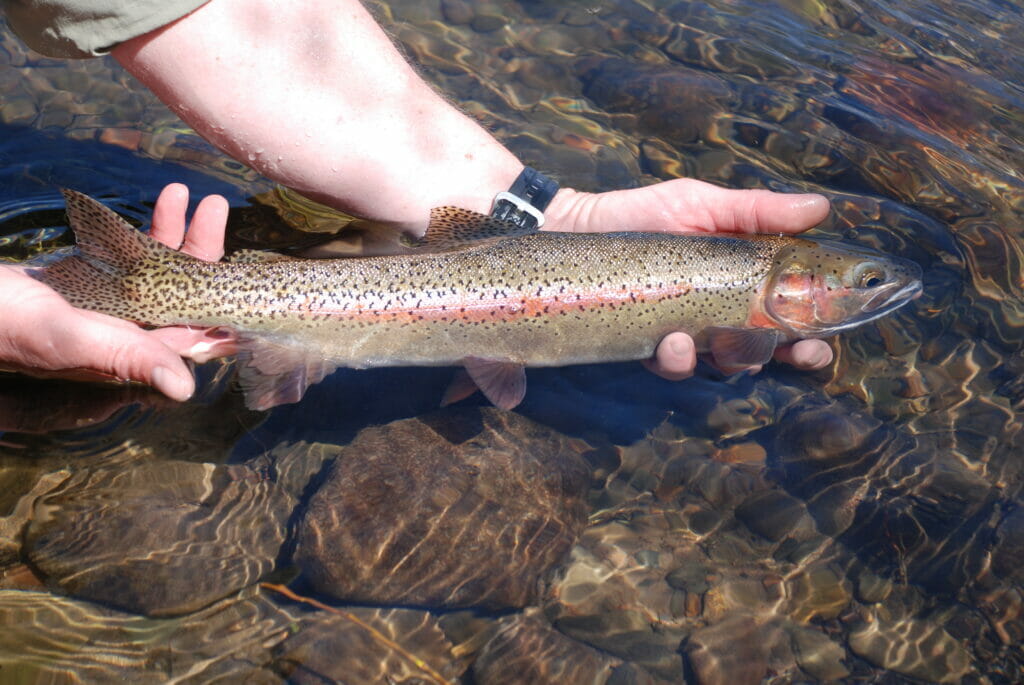 Only two percent of Oregon's 110,000 miles of rivers are currently protected as Wild and Scenic Rivers. The River Democracy Act of 2021 would boost that figure to about six percent, and would strengthen conservation of mainstem rivers and tributaries vital for native trout, salmon and steelhead, including streams such as Indian Creek and Thirtymile Creek in the Grande Ronde River system (TU has an active habitat restoration project on Indian Creek), Steamboat Creek in the Umpqua River system, and the pristine waters of the Kalmiopsis region in the southwest corner of the state (think Chetco and Illinois Rivers).
The River Democracy Act of 2021 is timely, as Oregonians are increasingly visiting public lands and rivers for their physical, emotional, and mental wellbeing during the Covid-19 pandemic. The bill also ensures that drinking water sources for millions of Oregon residents will be better protected, including tributaries to the Nestucca River, one of the most productive rivers for salmon and other native fishes on the northern Oregon coast.
River based recreation (including sport fishing) and tourism are big business in Oregon, supporting 172,200 jobs and generating some $16.4 billion in consumer spending annually. The North Fork of the Siletz River, for example, offers popular rapids for whitewater kayakers while its spring-run Chinook salmon, coastal cutthroat trout, and the only known native run of summer steelhead on the northern Oregon coast attract anglers from around the Pacific Northwest.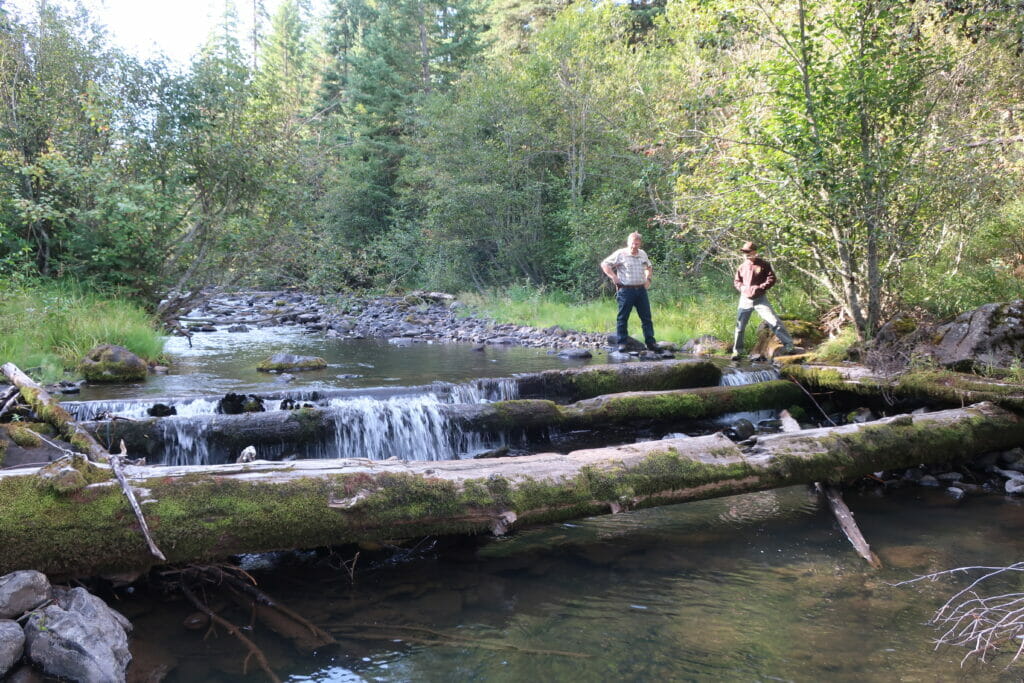 Fishing and hunting are expressly allowed in Wild and Scenic River-designated areas — this designation helps protect these and other established recreational uses by requiring that designated areas be managed to conserve the recreational, scenic, and ecological values which qualified them for consideration in the first place.
The River Democracy Act of 2021, built on broad-based public input over years of effort by Senators Wyden and Merkley, will help conserve Oregon's magnificent rivers and fisheries. TU applauds their leadership in making sure Oregon's wild lands and waters remain scenic, ecologically productive and accessible for sporting opportunity, and urges bipartisan passage of this important bill.
Trout Unlimited's formula for conserving trout and salmon and their watersheds is pragmatic, collaborative and grounded in science. It blends on-the-ground restoration with policy advocacy and diverse partnerships to achieve the goal of healthy, resilient watersheds and coldwater fisheries and a strong constituency of conservation-minded anglers to sustain our natural and sporting heritage.
Featured photo: Oregon's North Umpqua River.
Tributaries to the North Umpqua are proposed for new Wild and Scenic River designation. Photo: Dean Finnerty