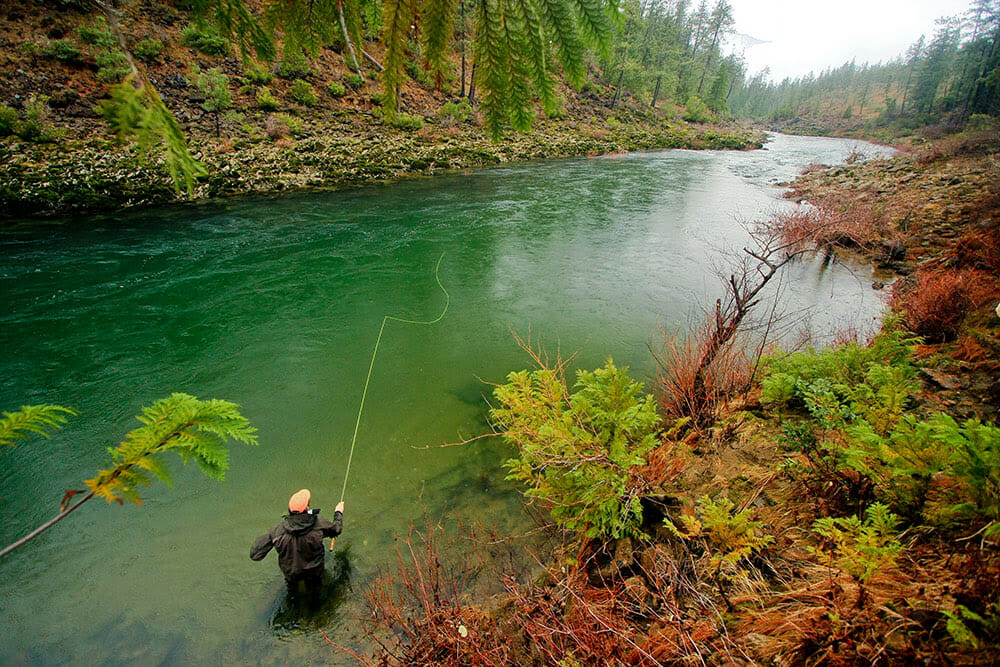 Last month, Dean Finnerty became the latest Wild Steelheaders United of Trout Unlimited representative to testify before Congress, when he appeared before the House Subcommittee on National Parks, Forests and Public Lands in support of the Southwestern Oregon Watersheds and Salmon Protection Act. 
Few are more qualified to tout the importance of southwestern Oregon streams for salmon and steelhead than Dean, who is the director of Wild Steelheaders United and Northwest Regional Director for TU's Anglers Conservation Project. Before coming to TU, Dean served 26 years in law enforcement and operated a fishing and hunting guide business in Oregon for more than two decades. 
The impetus for the Southwestern Oregon Watersheds and Salmon Protection Act was proposed hardrock mining in the headwaters of the Smith River, one of the most famous salmon and steelhead streams in America, and in the headwaters of other famous fishing waters like the Rogue and Chetco Rivers. This legislation would protect these waters, as well as lesser-known salmon and steelhead streams such as Hunter Creek, Rough and Ready Creek and Baldface Creek, from ill-conceived mining activities.
U.S. Sens. Ron Wyden (D-OR) and Jeff Merkley (D-OR) and U.S. Reps. Peter DeFazio (D-OR), Earl Blumenauer (D-OR), and Jared Huffman (D-CA) first introduced this legislation in February 2015.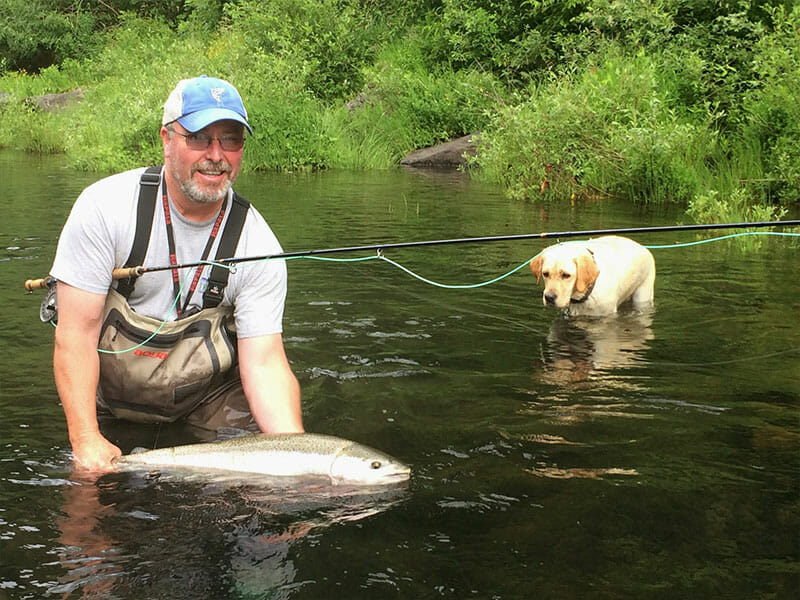 Finnerty testified, "Over my eight years with TU, we've made some progress in the effort to better protect our few remaining salmon and steelhead strongholds. But wild salmon and steelhead stocks are [still] in precipitous decline in almost all of the Western watersheds to which they are native. We are in a desperate race against the warming climate and other pressures. That's why the Southwestern Oregon Watersheds and Salmon Protection Act is so important, and timely." 
Salmon and steelhead are iconic sportfishes of the Pacific Northwest and the foundation of indigenous cultures and commercial and recreational fishing industries that have supported rural and coastal communities in this region for generations.
The importance of southwestern Oregon as a salmon and steelhead stronghold is widely known and was a major factor in the Department of the Interior's proposal in 2015 to withdraw some 101,000 acres of public lands from mineral extraction for twenty years, subject to valid existing rights.
More than 45,000 people commented on this proposal, 99 percent of whom supported the mineral withdrawal. Eventually, the Assistant Secretary for Lands and Minerals authorized the Southwestern Oregon Mineral Withdrawal, which took effect on December 30, 2016.
Bipartisan support for this withdrawal included endorsements from cities, counties and water districts, tribes, businesses, state agencies and elected officials in both Oregon and California, plus local, regional and national conservation and sportsmen groups.
However, the 20-year withdrawal is only a temporary safeguard for the amazing salmon and steelhead waters of this region. Now it's time, Finnerty testified, for Congress to provide permanent protection for these irreplaceable resources and bolster local economies and communities dependent on fishing and outdoor recreation.   
Finnerty noted that fishing generates more than $25 million in economic activity each year in southwestern Oregon, and sport fishing delivers $2.5 billion annually to the state's economy.
Hotter and drier conditions associated with climate change have so severely degraded Oregon's streams that this year, for the first time in history, the legendary fisheries of the North Umpqua and Deschutes rivers were completely closed to angling for species such as summer steelhead. Finnerty said, "We simply must do more to safeguard our last best coldwater habitats with robust populations and healthy ecology."