Editor's Note: We're back with another Science Friday, this one an update on a recent Elwha River Field Day from our Science Director, John McMillan.
John, one of the pre-eminent steelhead scientists in North America, has been doing research on steelhead in the Elwha since 2009. The Elwha is a remarkable laboratory for studying the effects of dam removal on anadromous fisheries; read our other posts on this subject here.
In John's own words:
One of the coolest aspects of monitoring the Elwha has been documenting the amazing transformation of the reservoirs that were behind the dams.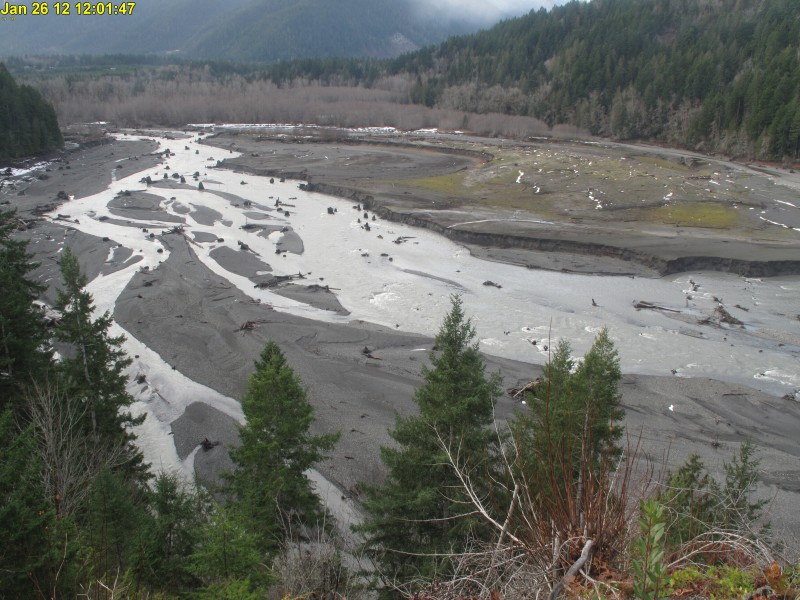 I've worked closely with several colleagues from the Lower Elwha-Klallam Tribe, NOAA, the US Fish and Wildlife Service, the National Park Service and others to monitor juvenile salmonids in different habitats throughout the watershed. While I mostly focus on steelhead, in the summer we sample whatever species we find in each piece of habitat. That sampling has revealed the importance of the habitat created by the formation and subsequent draining of the reservoirs.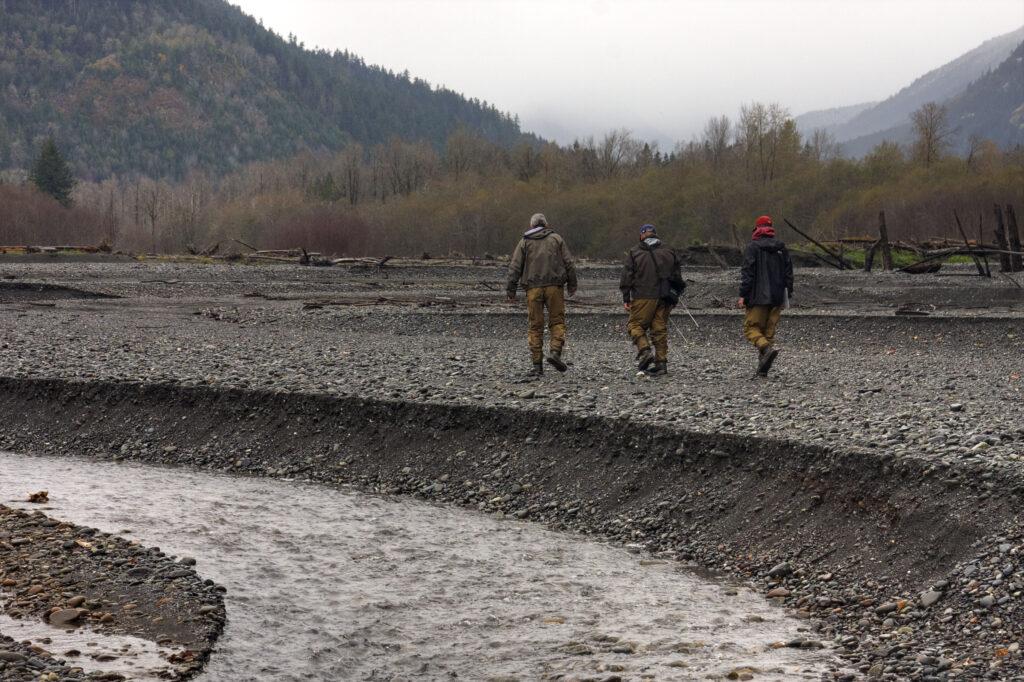 I never paid much attention to the reservoirs on the Elwha prior to dam removal. I do now, however, because they are loaded with juvenile fish. While we haven't determined exactly why the former reservoirs are so productive, there are a few potential factors that may help explain why they've become so important for steelhead and salmon.
First, the geomorphology is ideal for salmonids. The lakes covered floodplains, and those types of low gradient habitat have a lot of side channels. In addition, there are hundreds of old tree stumps on the former lake beds that have not only made the stream channel more diverse but also accumulated a lot of large wood debris, creating deep pools, riffles, and runs.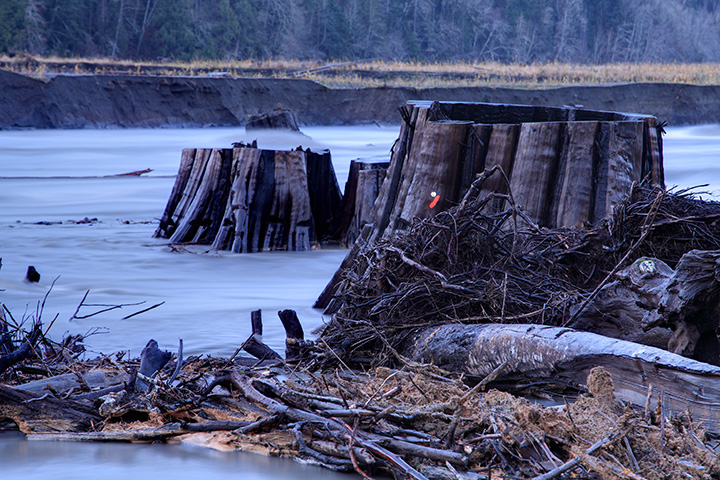 Second, the former reservoir sites receive a lot of direct sunlight. They are not yet fully re-forested, and there is little topographic shading. Third, water temperatures are cold in the Elwha, at least relative to many other streams. The combination of low gradient stream channels, from small trickles to the main-stem, high levels of primary productivity, and cold water temperatures create almost the perfect conditions for growing steelhead, coho, and Chinook salmon.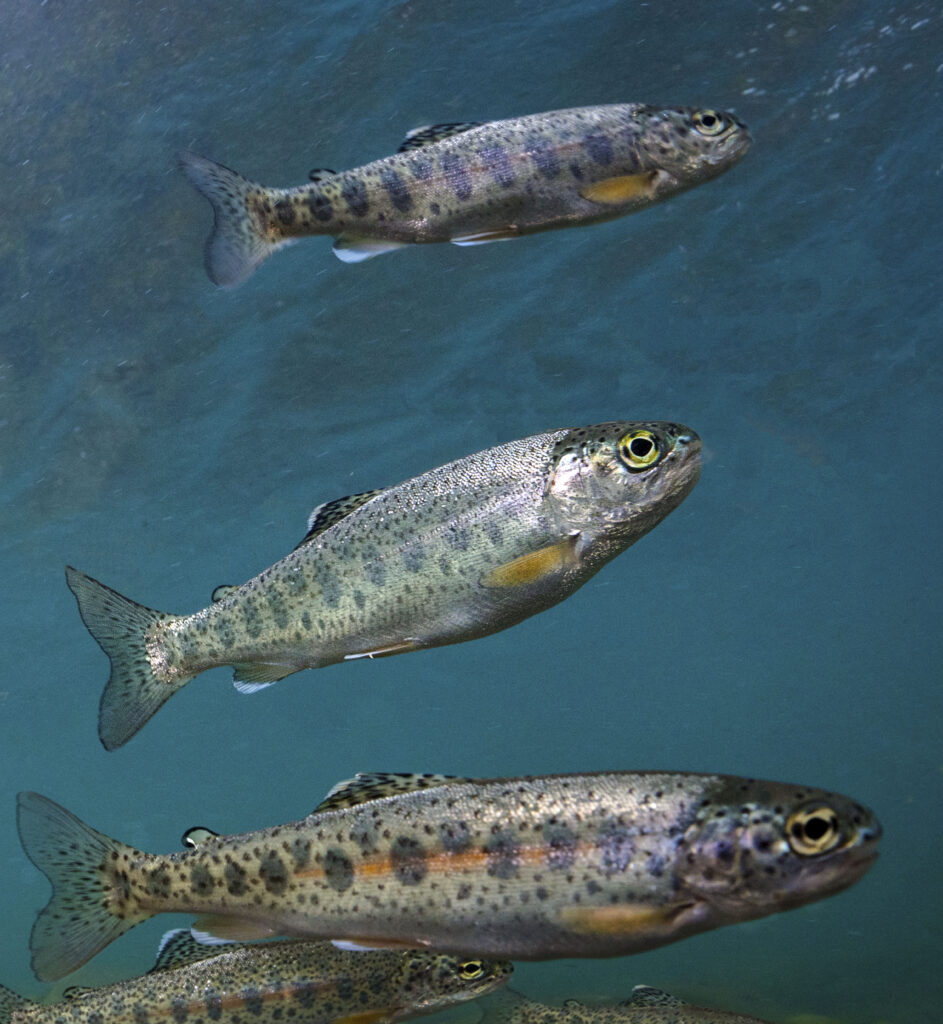 Of course, the former reservoirs are only a piece of the larger puzzle, because salmonids use a variety of habitats to complete their life cycle. Salmon and steelhead did fine in the Elwha before the dams were constructed, and they may be fine in this system again one day, if we're fortunate and conservative in our management approach. If they do prosper again in the Elwha, their ability to utilize multiple habitats – including those fortuitously shaped by former impoundments and their remnant stump-forests – ironically will be part of the reason why. All of which is to say that evidence continues to pile up that removing the dams was the single most important action we could take to rebuild salmon and steelhead populations in the Elwha River. A free-flowing river has reconnected them to their old haunts, and we are seeing in real time how their populations and habitat use change over time.
Learn more about our partnership with the Lower Elwha-Klallam Tribe and our recovery work in the Elwha River basin here.