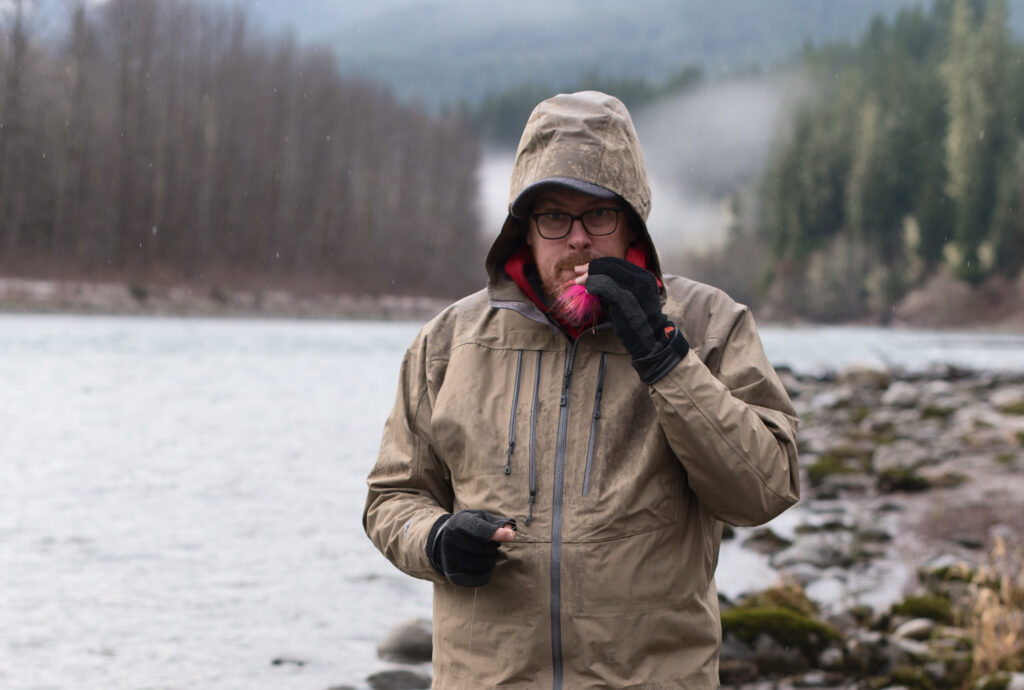 Earlier this fall, we welcomed Greg Fitz to the Wild Steelheaders United team. Fitz is the West Coast Communications Director for Trout Unlimited and in this role works to highlight TU's conservation, restoration, and advocacy efforts across California, Oregon, and Washington. Wherever this work involves wild steelhead protection and recovery, he'll help bring these stories and updates to the WSU audience.
We're thrilled to have him join us and caught up with Fitz earlier this week to answer a few questions for our 'Meet the Team' series.
Hometown:
Olympia, Washington.
Home waters:
Washington systems, but every steelhead river I've ever had a chance to fish is my favorite when I'm on it. These fish return to incredible places.
Favorite way to catch steelhead (gear, fly, etc.)?
I've caught them on gear and dead drifting beads, but day in and day out I'm swinging flies. It is utterly compelling to me. I dig the casting, the flies, the slow approach, and the grab.
Boat or hike?  Why?
Both have their place, depending on the river, the time available, etc. It is pretty cool to walk into a piece of water, but floating rivers is a really special way to experience the West Coast's watersheds. I really like rowing and certainly appreciate reaching water that I might not have been able to hike into, too.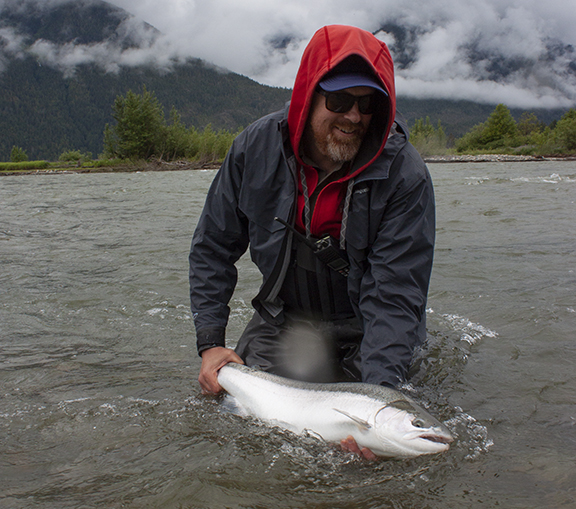 First steelhead you ever caught?
I'm from Minnesota originally and cut my teeth fishing on Great Lakes tributaries. I'd caught a lot of those fish before I ever managed to catch one on a trip to the PNW. Technically the first was a big hatchery fish I got pulling plugs on Oregon's north coast, but the first wild one was a bright winter fish on the Clackamas River. It did everything you hoped it would: a hard grab, huge jumps, long runs into the backing. It was so powerful. I still think about that fish all the time.
Most memorable steelhead camp?
Warm cabins are pretty great in the winter, but I'm not above sleeping in my car, too. It is hard to beat trips camping and floating for multiple days on the river, but one of my favorites camps was on Christmas a few years ago during the pandemic. A friend wasn't travelling for the holidays, so we spent a cold day fishing on the Sauk and then grilled steaks that night back at camp for Xmas dinner.
What's your favorite thing about wild steelhead?
At some point, I got obsessed with these fish and I know I'm not the only person to experience this. Many of the people reading this blog post are probably nodding their head in agreement…
Maybe it is the mystery of a migratory fish that may or may not be there. Or just the scale of their journey to the Pacific, wandering for years at sea, returning to home waters, and the fact that some of them will do it multiple times.
But, more than anything, I've been astounded by their diversity. Throughout their range, wild steelhead are remarkably distinct. There is the difference between summer and winter fish, or A and B run summer fish, or early and late returning winter fish, or the differences between half-pounders, a Skagit fish, an Idaho fish, or a fish on the Dean. In a healthy run, you'll have different sizes and different year classes all returning and anadromous and resident populations of rainbow trout overlapping in the same watershed. This diversity is their evolutionary niche among salmon and critical to their resilience. They are an incredible species.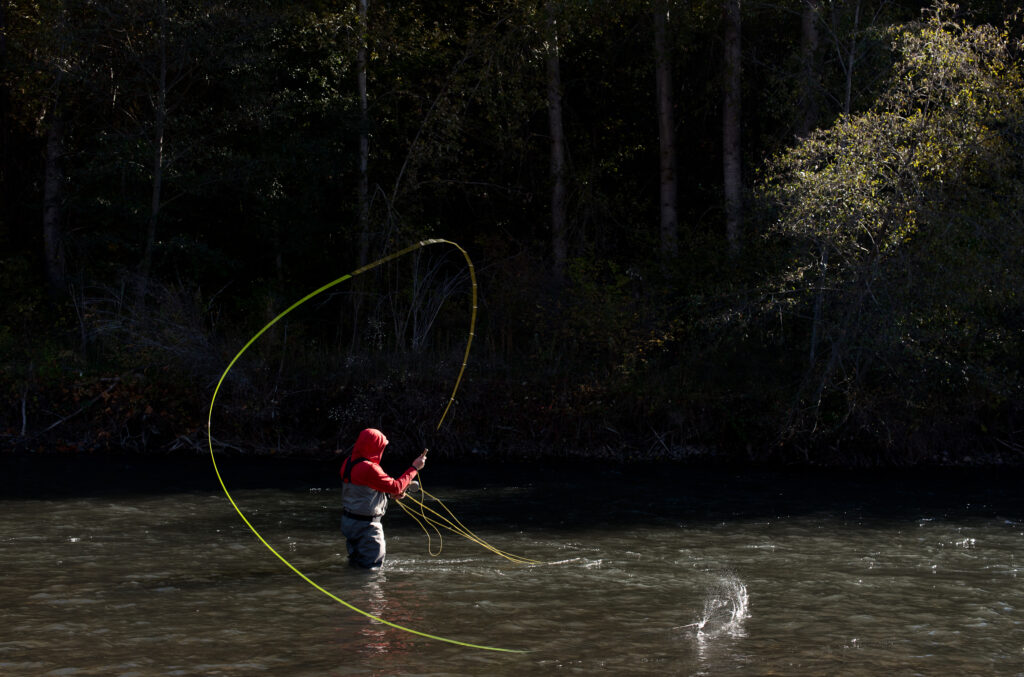 Other hobbies or passions besides wild steelhead?
Aside from an obsession with steelhead, I love fishing for salmon whenever I can and I have a huge soft spot for smallmouth bass when I'm visiting family at home in Minnesota. Beyond fishing, I try to do a little drawing and painting when I have time and I love to cross country ski in the winter. I live in an old house that needs plenty of work, so I would say home maintenance and basic wood working is a hobby, too, at this point.
Tell us about your career before joining Trout Unlimited.
I've been writing fishing stories and written content for magazines, shops, and brands off and on for fifteen years. I spent two summers working at a fishing and ecotourism lodge on the Kenai River in Alaska. More recently, as a freelancer, I wrote for a variety of fishery and watershed conservation organizations and clean energy advocacy groups. Before starting my current role at Trout Unlimited, I spent five years volunteering and working for the Wild Steelhead Coalition as their Communications Manager and did short communications and outreach contracts with Pacific Rivers, The Ocean Conservancy, and The Freshwater Trust.
Before then, in what seems like a totally different lifetime, I spent twenty years working in arts administration. For fifteen of those years, I was the Director and Curator of the Law Warschaw Art Gallery at Macalester College in St. Paul, Minnesota.
When you think of the future of wild steelhead, what gives you a sense of hope? What makes you concerned or worried?
I'm really worried about the future of wild steelhead and salmon, and coldwater resources and ecosystems. We're living within a deeply shifted baseline and climate change is compounding on top of habitat degradation, blocked fish passage, pollution, overexploitation, and short-sighted management. I think it is clear the Pacific Northwest's ecosystems are in a precarious position and big changes are needed.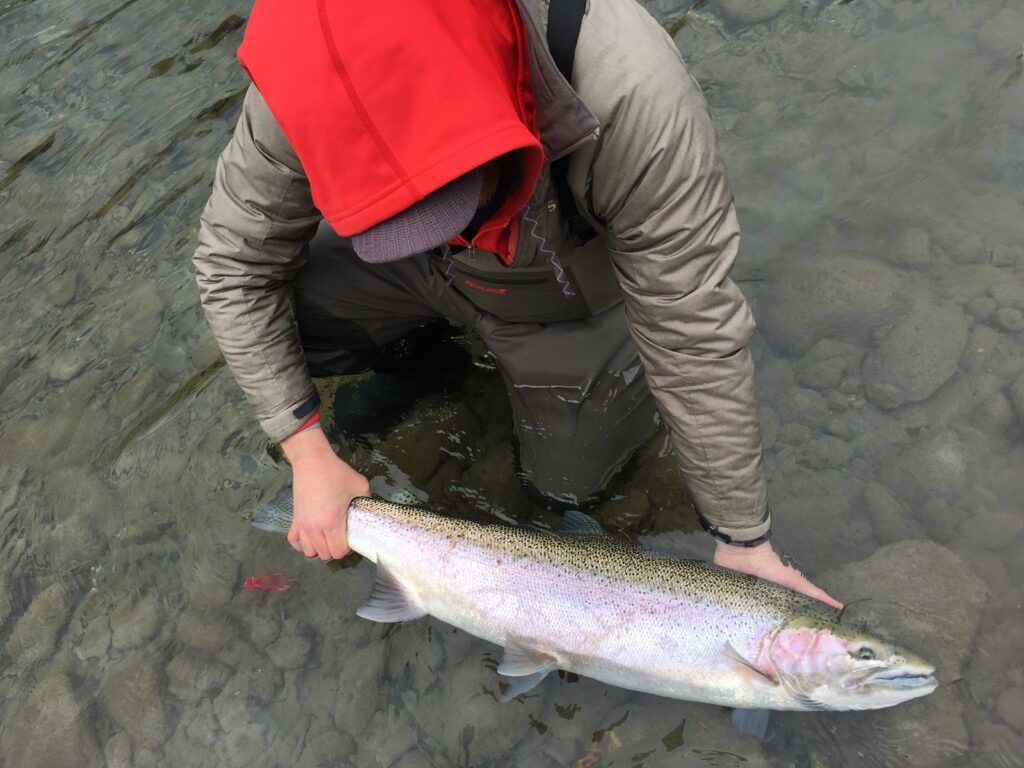 But I know the fish are resilient and I am inspired by the response we see to habitat restoration, water protections, dam removal, reduced harvest, and prioritizing wild fish and healthy ecosystems. When you give wild steelhead and salmon a chance, they rebuild their numbers.
I think we are in a race to get this work done on the scale required and shift management goals to a restoration framework instead of a status quo built around maximizing short-term impacts. When I get frustrated, it isn't because I don't have hope, it is because we know what it takes to build a future for these fish and the healthy watersheds they depend upon, and I want to see more of it, done at a larger scale, and faster.
Anything else you want supporters of Wild Steelheaders United and Trout Unlimited to know?
Building on the last question, I want TU and WSU supporters to know that their voice matters. These fish are facing immense challenges, but we have paths to recovery.
The investments and management changes required to restore our watersheds and fisheries won't happen without advocates speaking up and demanding changes. As steelhead anglers, I want our time spent on the water to motivate us to not accept further declines. Our marching orders are to restore these populations and align management with ecological function.
For that to happen, we all need to speak up to demand science-based policy, conservation and protection for what remains, and restoration for the populations and watersheds that need help.
We don't have to accept more losses. We've learned so much about what it takes to get it right. Let's work together to be the generation that rebuilds.
Join Fitz and other Wild Steelheaders in our collective efforts to protect and restore wild steelhead.