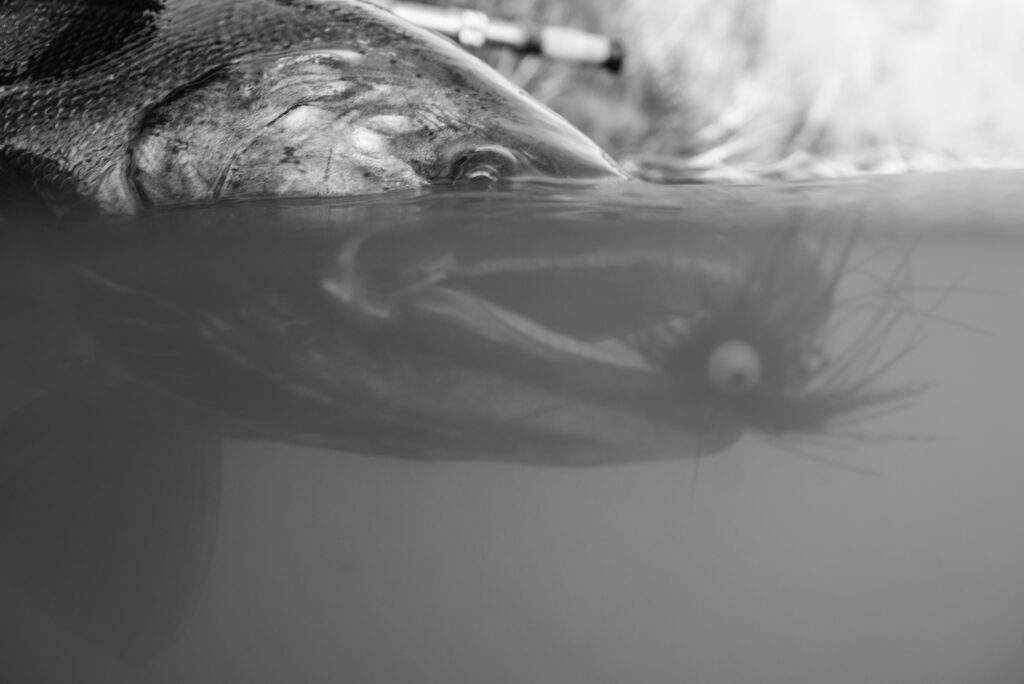 New management framework for steelhead fishing on the Deschutes River highlights need for a conservative angling approach
Oregon's famed Deschutes River is one of the most important – and historically productive – steelhead tributaries of the Columbia River. But poor adult returns in recent years might lead you to think the Deschutes is no longer the powerhouse steelhead factory it once was.
Last year's run was the lowest on record since 1938, and for the first time since 1978, the Deschutes closed to steelhead fishing. Historically bad returns, fishing closures – that's double trouble.
One positive development of the closure, however, was the Oregon Department of Fish and Wildlife's (ODFW) introduction of its new Deschutes River Steelhead Fishery Framework earlier this year. The intent of this framework is to better manage recreational fishery effects on this river's steelhead populations during the current period of low abundance, and to create more transparency around decisions to close or open the fishery.
Specifically, this framework outlines the wild steelhead passage thresholds needed at Bonneville Dam to open the Deschutes for steelhead fishing at certain dates throughout the season.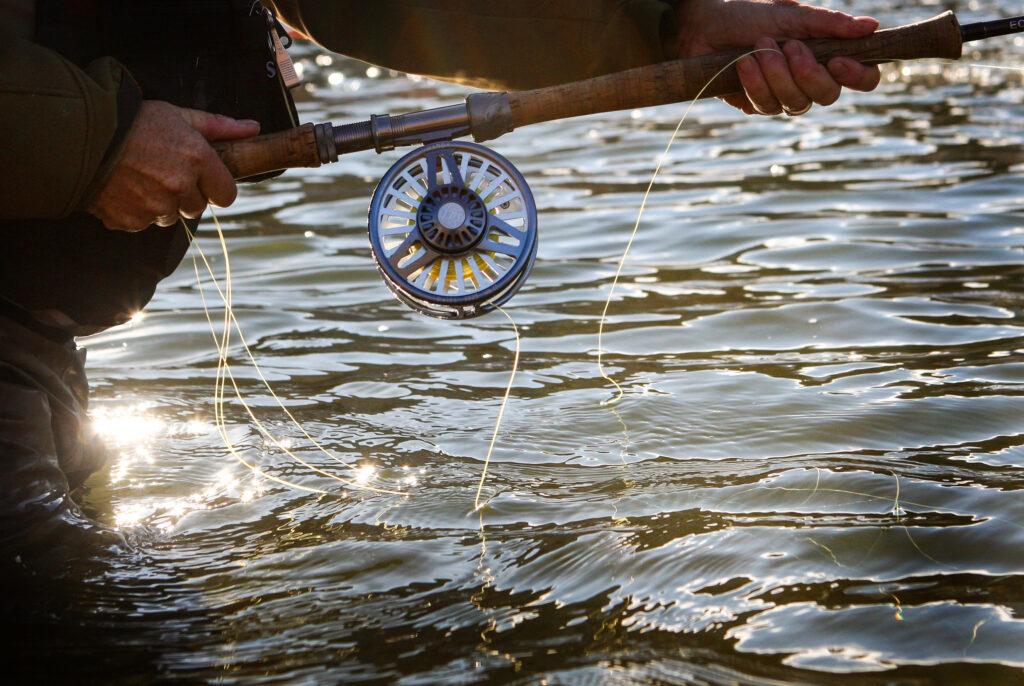 Steelhead typically start returning to the lower Deschutes in mid-July until around November. According to ODFW, "catch data from over 40 years of surveying has shown encounter rates of wild steelhead are high, especially in comparison to many other regional summer steelhead fisheries." Peak catch of steelhead typically occurs in early September, with fishing effort continuing through the end of the year.
An ODFW-estimated catch and release mortality of 5% on a high-encounter river like the Deschutes makes for tough conditions for wild steelhead.
In May of this year, ODFW closed the river to fishing for steelhead from June 1 – August 15 due to forecasted low returns for the season. To learn more about this decision, read our blog post here.
In late July, after unmarked steelhead passage numbers at Bonneville surpassed 9,900 that month, ODFW announced the Deschutes would re-open to steelheading from Moody Rapids upstream to Pelton Dam beginning on August 15.
The end of August marked the most recent benchmark for the framework, with the need to hit 23,100 fish from July 1-August 31 in order to keep the fishery open on September 15. Wild steelhead passage counts at Bonneville totaled 26,210 between July 1 and August 31.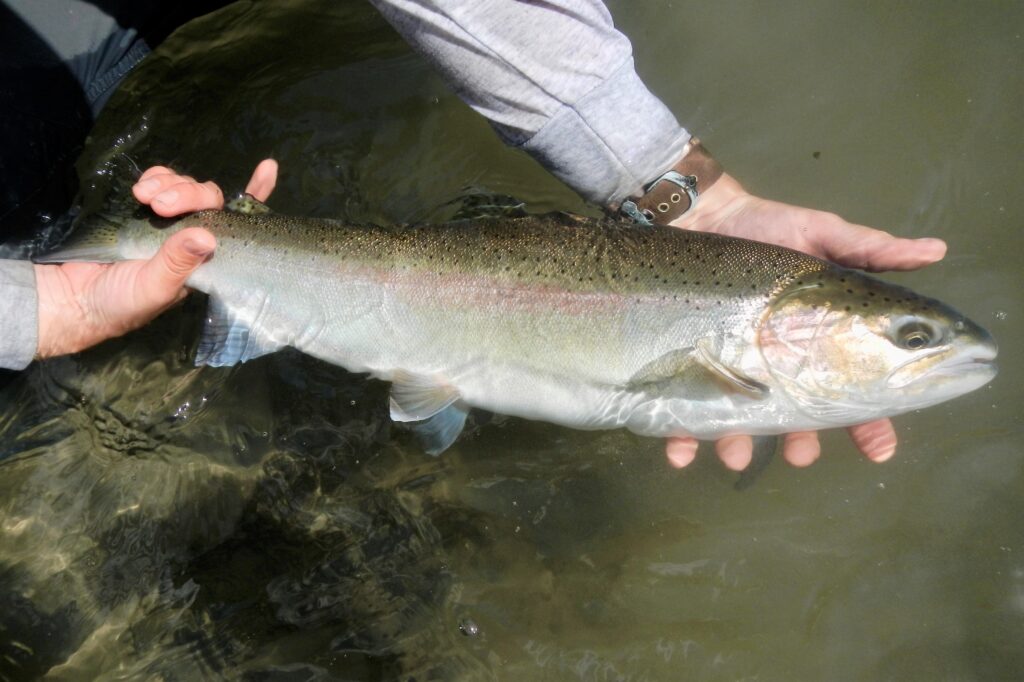 Wild Steelheaders United and Trout Unlimited support the Deschutes River Steelhead Fishery Framework and encourage ODFW to take prompt action when the best available science forecasts low returns. However, it is important for the angling community to understand that the framework has only a limited scope of effect.
That means anglers must, on our own initiative, do our part.
ODFW's framework determines the minimum number of steelhead returns needed to ensure that a recreational fishery will not harm the population. While this season's re-openings are exciting for anglers and indicate some level population recovery from last year's poor returns, recent Deschutes steelhead returns are still very low compared to historic averages.
Historically, Deschutes steelhead returns were strong enough that a recreational fishery was unlikely to materially harm the population, and therefore, was open each year on a predictable schedule. We must rebuild this population to the point where this fishery can be open for its full duration every summer. 
Climate change, ocean conditions, the hydropower system, predation, hatcheries, and commercial fishing all play a role in depressing populations of wild steelhead (read about our work on these issues here, here, and here). Fishing pressure is just one piece of this puzzle, but it is the piece on which anglers have the most direct influence.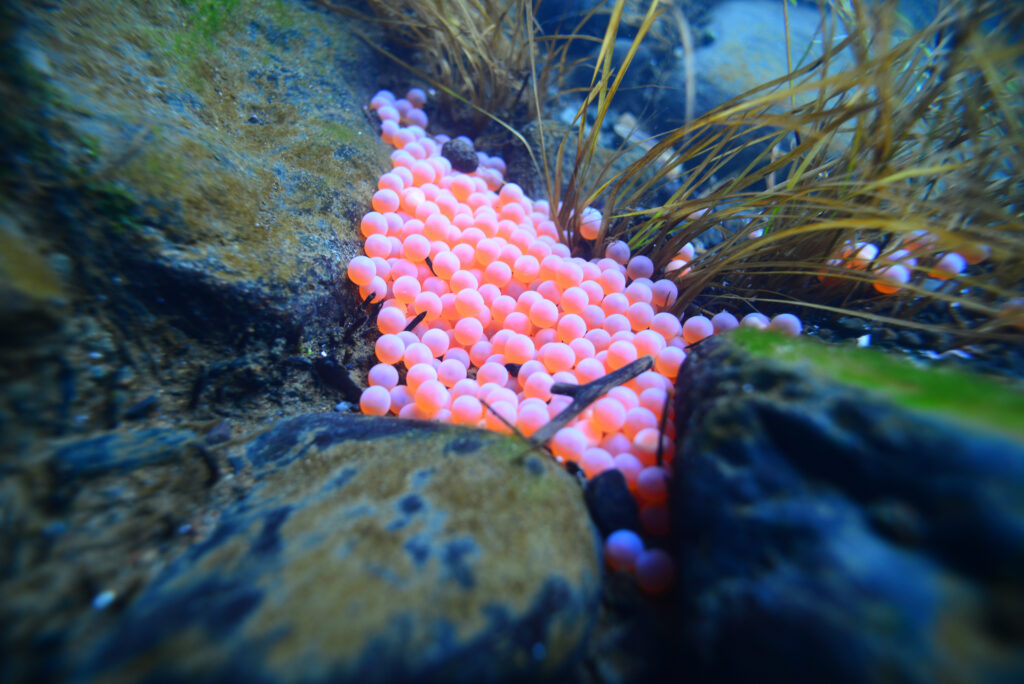 In times of hardship for wild steelhead, we can take precautions like measuring or monitoring water temperature, avoiding fishing during the warmest hours of the day and not fishing at all when temperatures exceed 66 F, calling it quits for the day after just one or two fish, using barbless hooks, switching treble hooks out for single siwash hooks on gear (e.g., spinners) and using heavy-enough gear to ensure steelhead are landed quickly. Anglers can also proactively address threats, such as invasive species, by removing smallmouth bass from the Deschutes when they are encountered.  
Wild steelhead are the iconic freshwater fish of the Pacific Northwest, and one of our most precious and increasingly rare natural resources. Communities and cultures are built on them. In hard times for these fish, a conservative approach is warranted, both in management and in fishing. Whether you decide to stick to trout fishing this fall or to pursue steelhead, keep in mind how vital each wild steelhead is to the overall health of the population. It is crucial that we take precautions to ensure as many sea-run O. mykiss as possible return to their spawning grounds.
—–
As a part of their framework, ODFW is currently using wild steelhead capture numbers at the Sherars Falls Adult Salmon and Steelhead Trap on the Deschutes as a late-season metric to evaluate run-strength for Deschutes origin fish.